Indian Army TGC 123 Entry which opened on 12th Oct 2015 and closed 11 November 2015 have been registered by lot of Btech graduate candidates. Indian army is soon going to publish the TGC 123 SSB Interview Dates for candidates who have successfully applied for Technical Graduate Course.
TGC 123 SSB Interview Date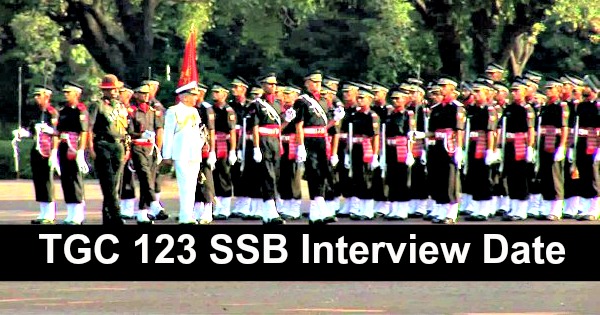 Likely dates of TGC 123: 1st Week of Jan 2016
TGC SSB Centre: Allahabad, Bhopal and Bangalore.
TGC 123 Selection Procedure
Shortlisting of candidates
SSB Interview [5 days]
Medical examination (SMB) for recommended candidates
Final Merit list of TGC 123
GC 123 SSB Dates
Centre Allotment TGC 123
TGC 123 SSB Allahabad
TGC 123 SSB Bhopal
TGC 123 SSB Bangalore
**Dates will be updated soon
TGC 123 Cut Off Marks
Though the TGC cut off will be different for different engineering streams, but the expected TGC 123 cut off may go up to 75% till 6th semester.
Tips for TGC 123 SSB Interview
Start working on your personality as soon you will be issued with the dates for SSB and there will be few lucky one who's SSB will fall soon within a month or so. So don't wait for the dates, just start working for the SSB.
SSB is not some rocket science which needs lot of time every day, if things are taken properly under expert guidance half to one hour every day is more than sufficient for success.
Time management: this is really very essential that proper planning of things need to be done and implementation is recorded. Proper following of the timeline can help cover maximum in minimum time and can lead to fulfillment of dream early I life there is no use of starting late and keep repeating things as in such a case person loses seniority. Things should be prioritised as per the requirement of exam and then the schedule should be made.