These Lady Officers Will Motivate You To Join The Indian Army, Navy and Air Force. Women in our defence forces are playing an important role and making us proud time and again. These lady officers are keeping balance in their professional and personal-life, they are never off-duty and making us proud. Here we have few lady officers from Indian army, navy and airforce who will motivate young aspirants to join the forces, especially all-the young girls.
Flt Lt Shivangi Singh First Indian Woman To Fly Rafale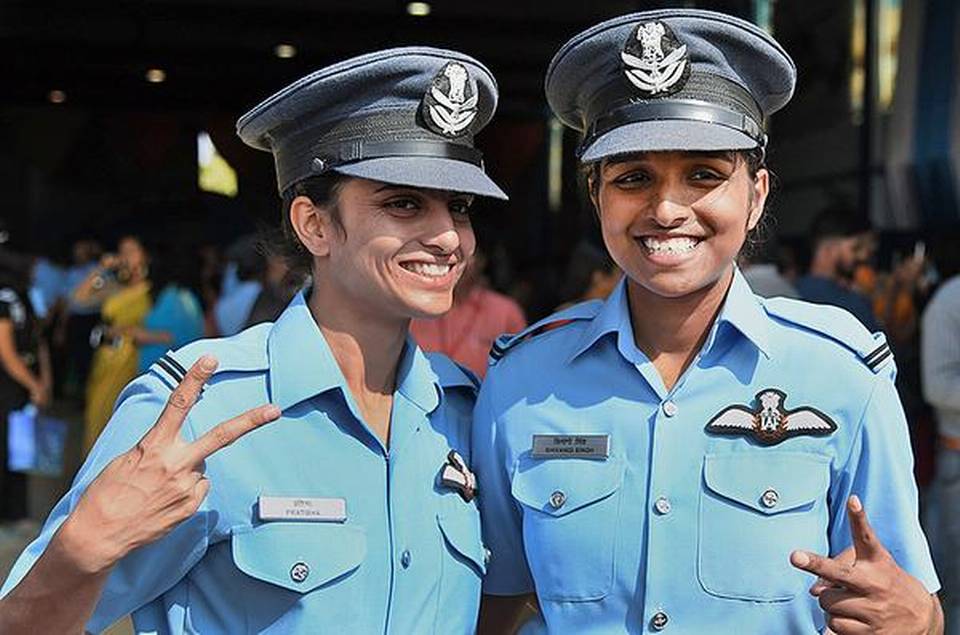 Sub Lt Kumudini Tyagi & Slt Riti Singh First Women Officers To Operate Helicopters From Warships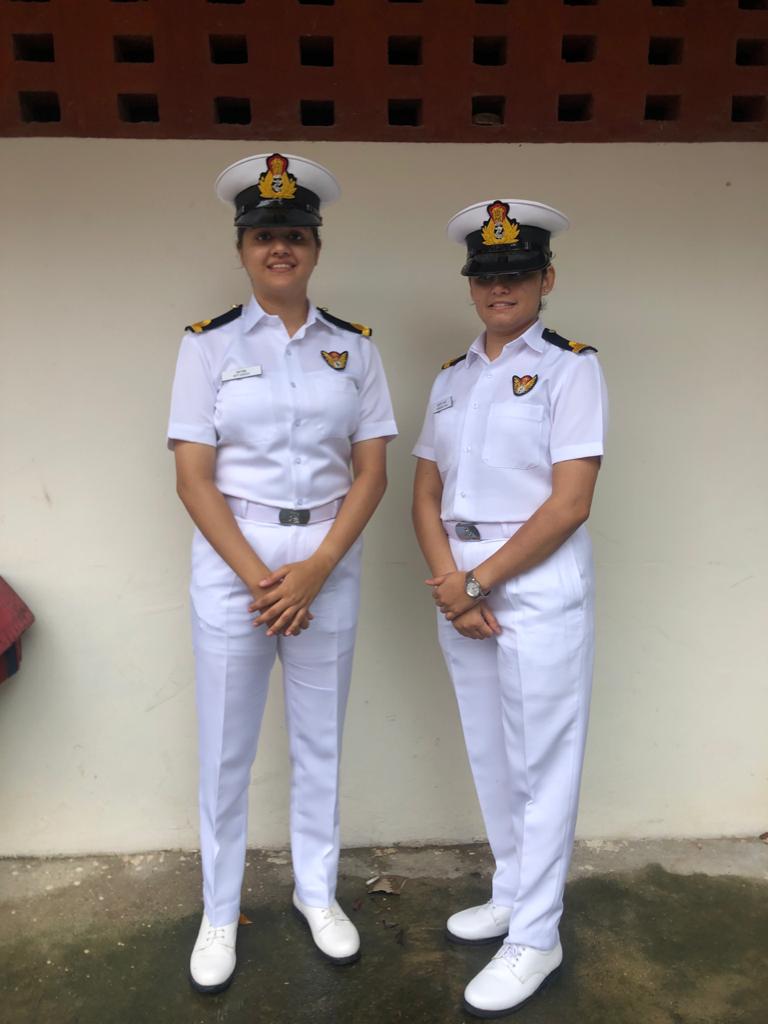 Sub Lieutenant Shivangi India's First Woman Navy Pilot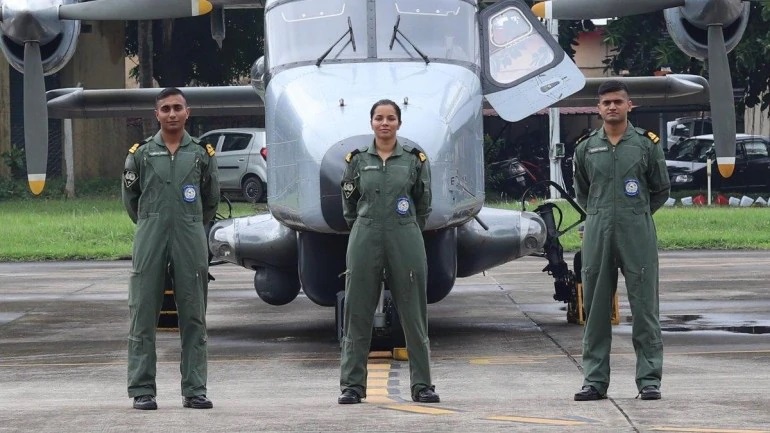 Meet Major Suman Gawani First Indian To Get Military Gender Advocate Of The Year Award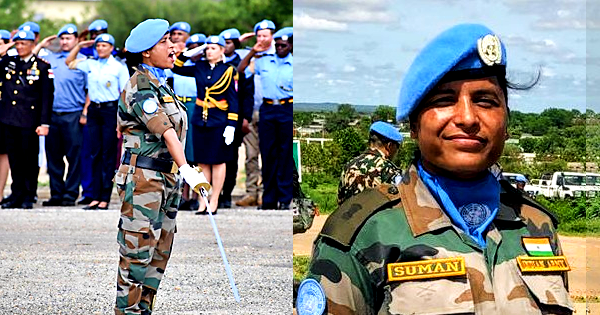 Meet Captain Ruchi Sharma, The First Operational Woman Paratrooper Of Indian Army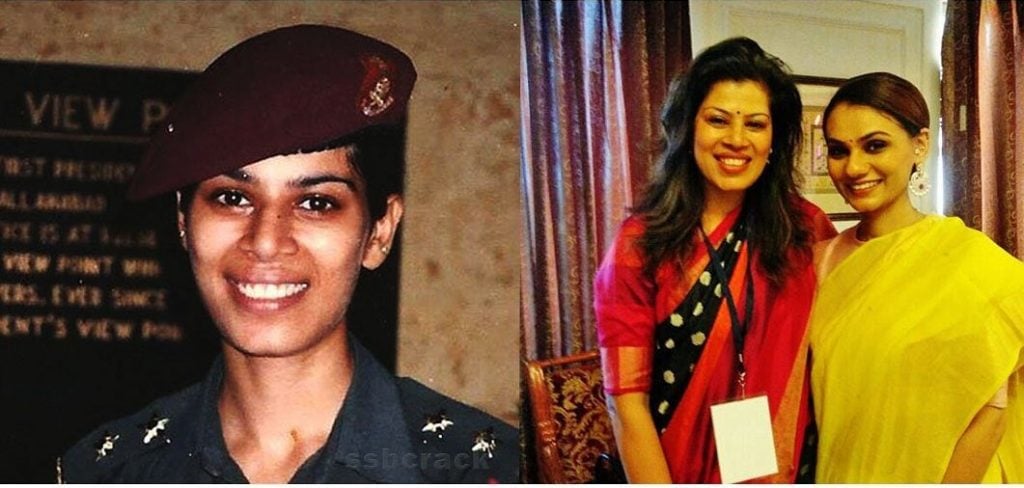 Group Captain Shakti Sharma, India's 1st Women Group Captain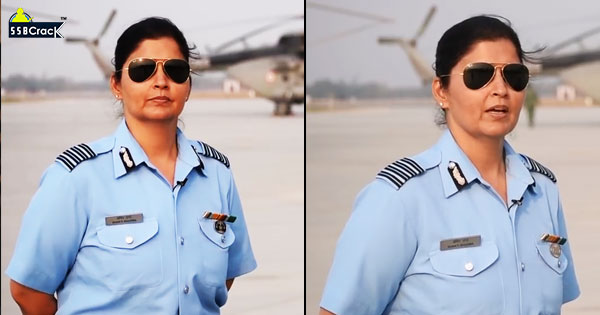 Sqn Ldr Arpita Mukherjee, From RJ To Voice Of Indian Air Force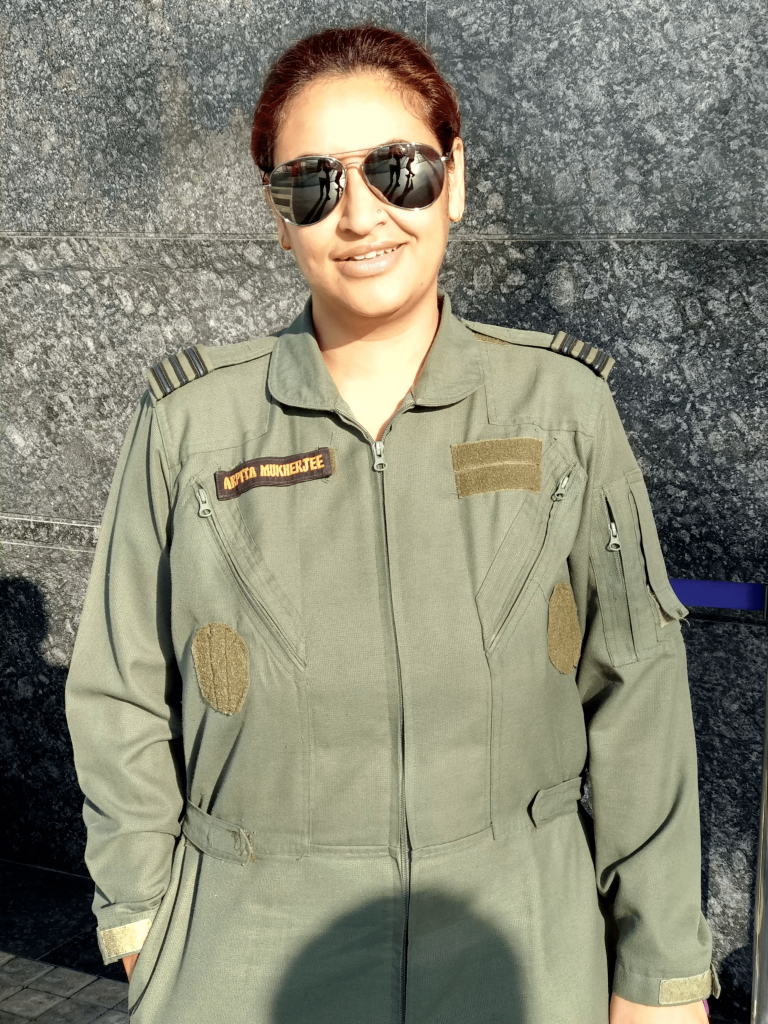 Wing Commander Puja Thakur became the first Indian woman officer ever to lead a tri-service guard of honor for a visiting dignitary.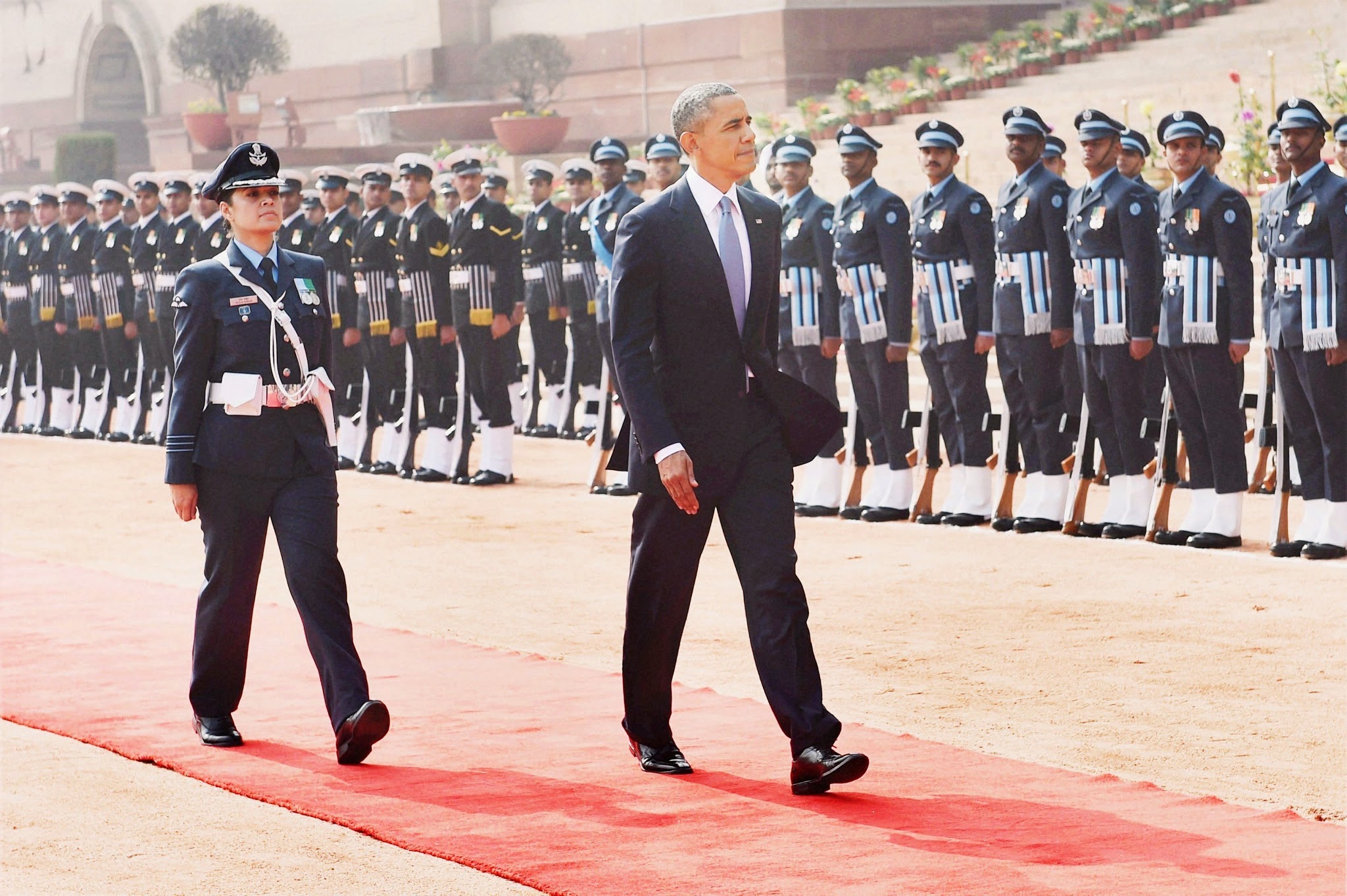 OTA sword of honour. Capt. Divya Ajith Kumar, accomplished her army training from Officer's Training Academy, Chennai. Her father was also an Army Officer. She was only 21, when she completed her training. Not only that, leading the army is her second honor.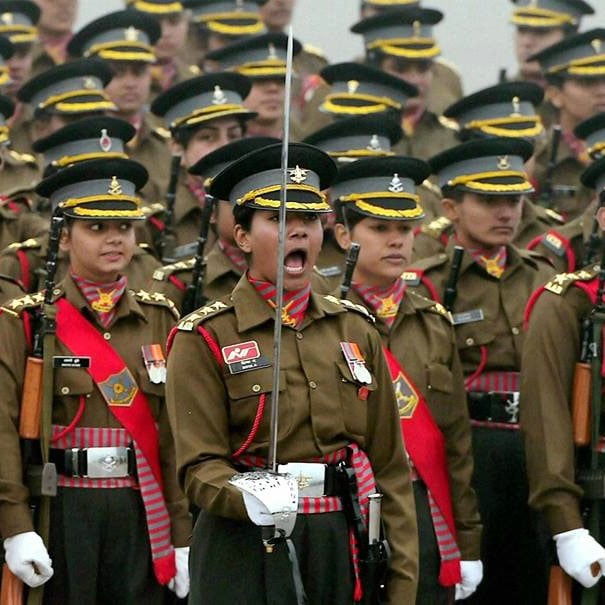 27 Year Old Sandhya Chauhan is a Rewari Girl. She leads the mixed member contingent of 147 sailors and three officers. She is the first woman from her region to represent Indian Navy on a Republic Day Parade. Her brother was her inspiration as he joined Army in the year 2005. The sex ratio in her village- Kunda, is 797 per 1000. She sets a significant example for the people who think, girls are a menace.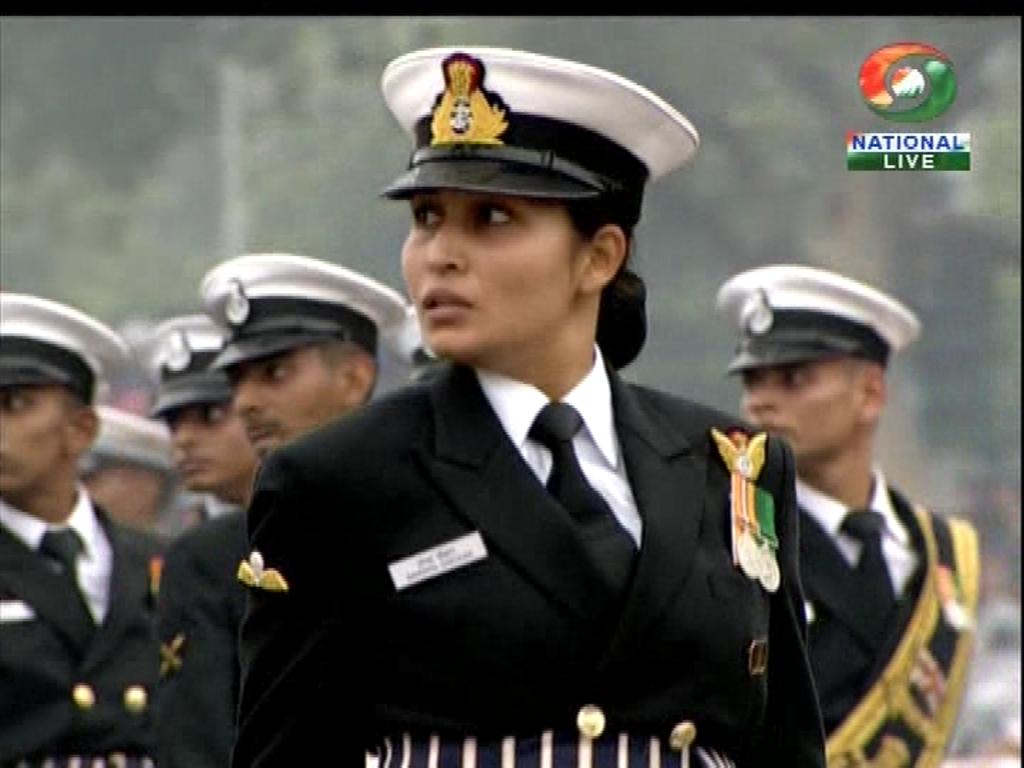 Lieutenant Commander Priya Jeyakumar leads the Indian Navy Contingent of all women officers and cadets.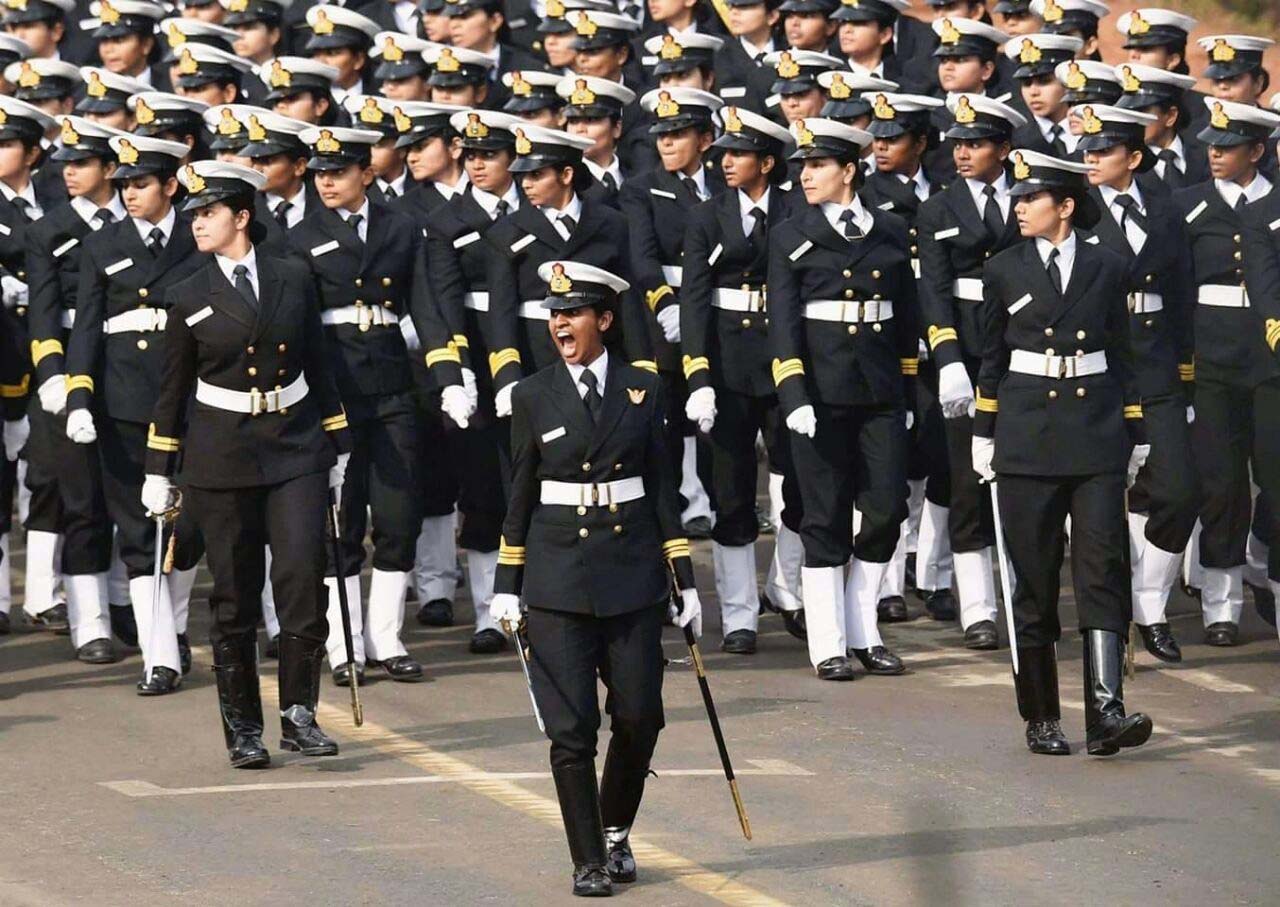 Captain Urvashi Rana of 114 Armoured Engineer Regiment, Commanding a T-90 Bhishma tank.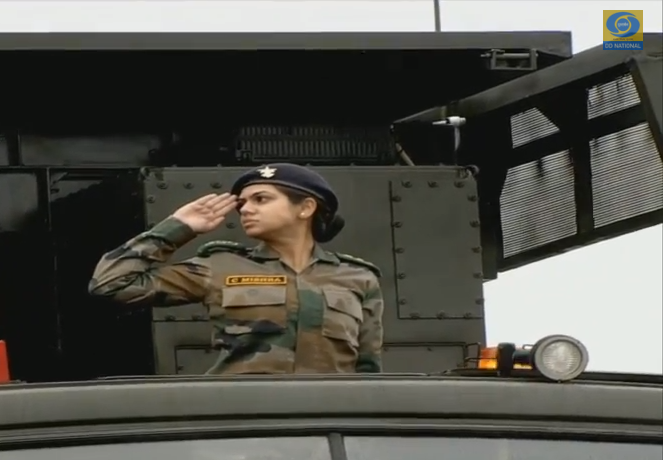 Captain Haobam Bella Devi Unfurls The Flag At Republic Day Celebration. A young Manipuri woman performed the most prestigious duty, of unfurling the flag in the presence of the President of India Shri Pranab Mukherjee, PM Narendra Modi. Chief Guest US President Barack Obama and many important dignitaries.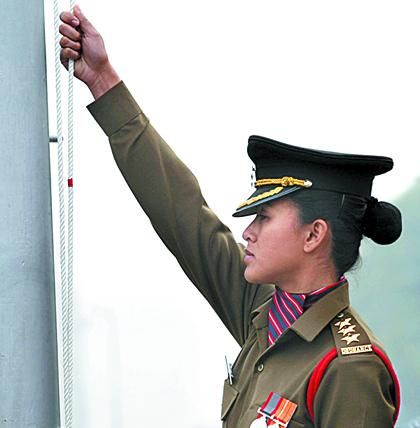 Fallen jawan's wife turns lieutenant. Priya Semwal who was commissioned as an officer into the Corps of the Electrical and Mechanical.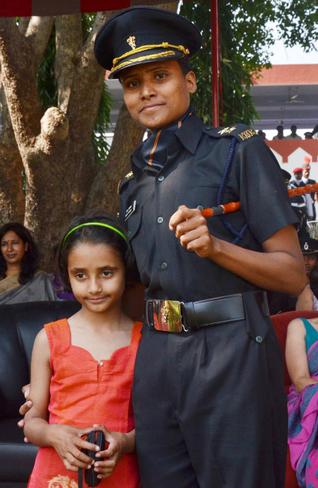 Sqd Ldr Shekhawat is the only woman officer of the armed forces to lead a marching contingent twice on Republic Day. Indian Air Force's all-women contingent marching during the 66th Republic Day Parade at Rajpath in New Delhi.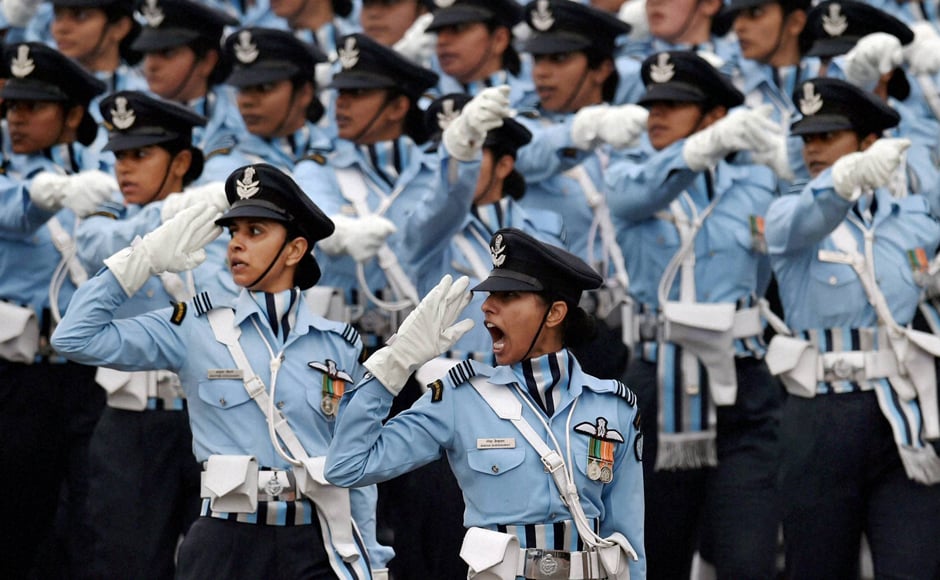 Lieutenant Ganeve Lalji–a young intelligence officer–is set to create history by becoming the first woman to be appointed as a key aide to an Army Commander.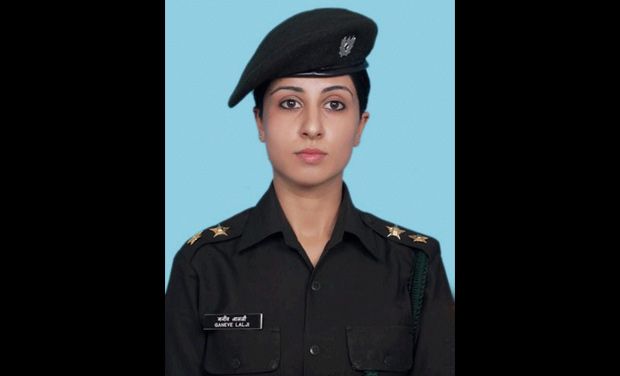 Although, in the past, female naval and coast guard officers have been known to spend their entire career doing on-shore duties alone, Asst. Cmdt. Chouksey, 25, has already started sailing.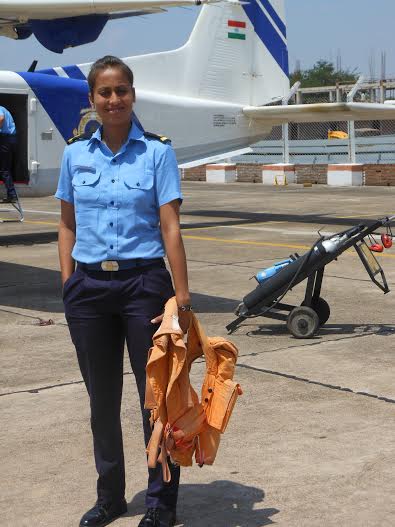 Cmdr Gutta Sowjanya Sree and Lt Vartika Joshi from the Navy and Asst Cmdt Vasundhara Chouksey from the Coast Guard have braved the rough seas between Chennai and Kochi as part of an expedition aboard the INSV Mhadei under the leadership of Commander Dilip Donde.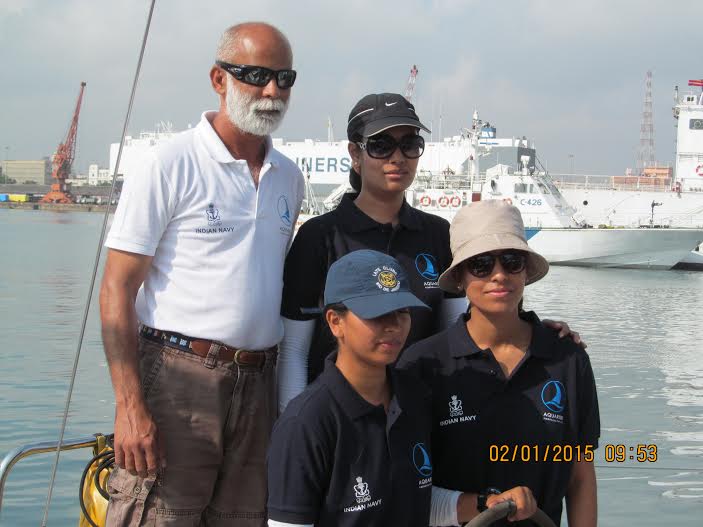 Indian Navy Passing Out Parade May 2015: Chief of the Air Staff (CAS), Air Chief Marshal Arup Raha awarding 'Flag Officer Commanding-in-Chief (South) Gold Medal' for being adjudged the best woman trainee to Cadet Surabhi Chopra.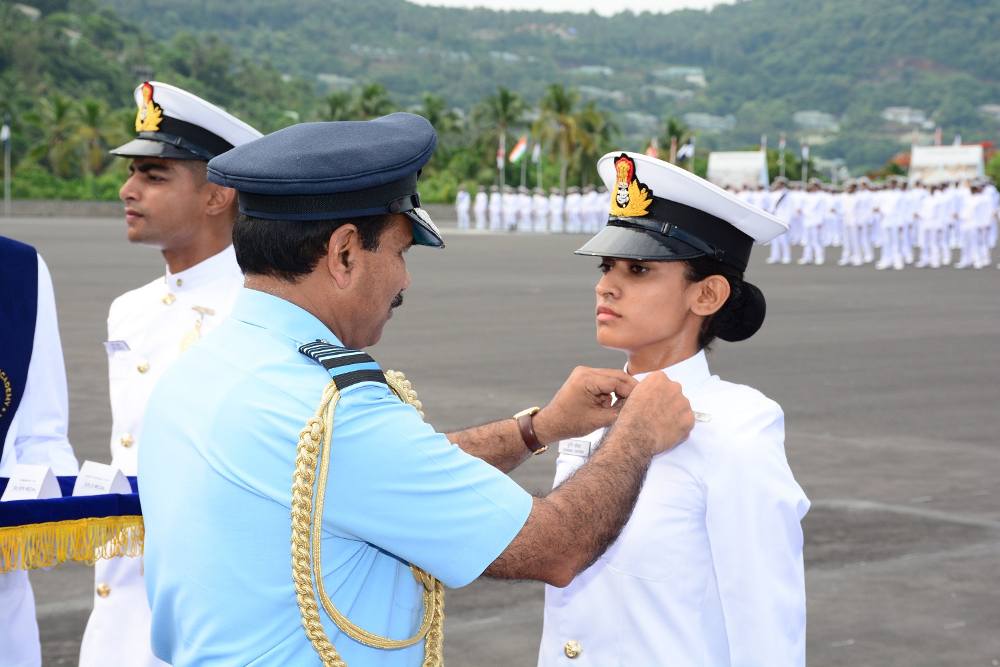 Indian Army all Women Expedition team to Mt Everest, the highest peak in the world.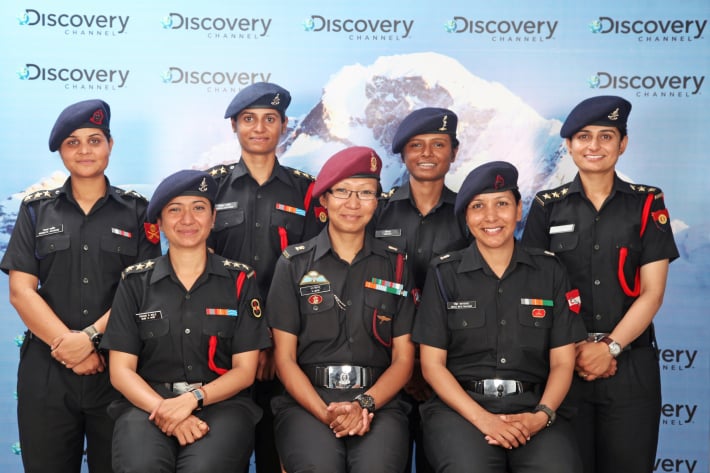 Lieutenant Colonel Sophia Qureshi has become the first woman officer to lead an Indian Army contingent at a multi-national military exercise.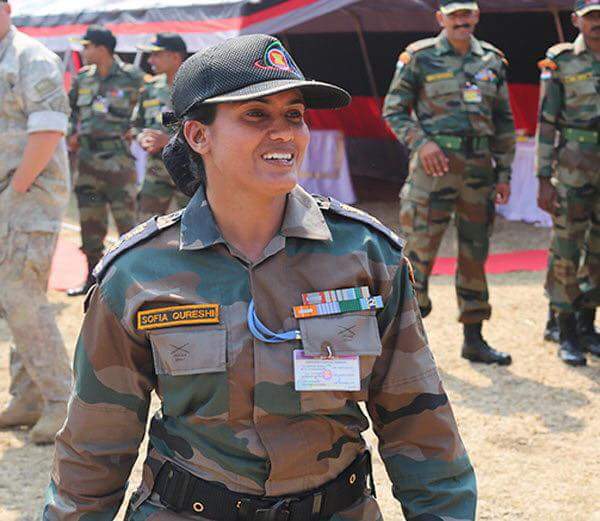 Lieutenant Kiran Shekhawat, Killed in Dornier Crash, is the First Woman Officer to Die in the Line of Duty.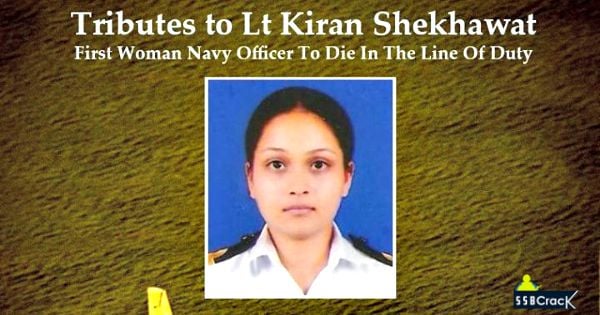 Lt Col Anjana Bhaduria First Lady Cadet To Win Gold Medal At OTA Chennai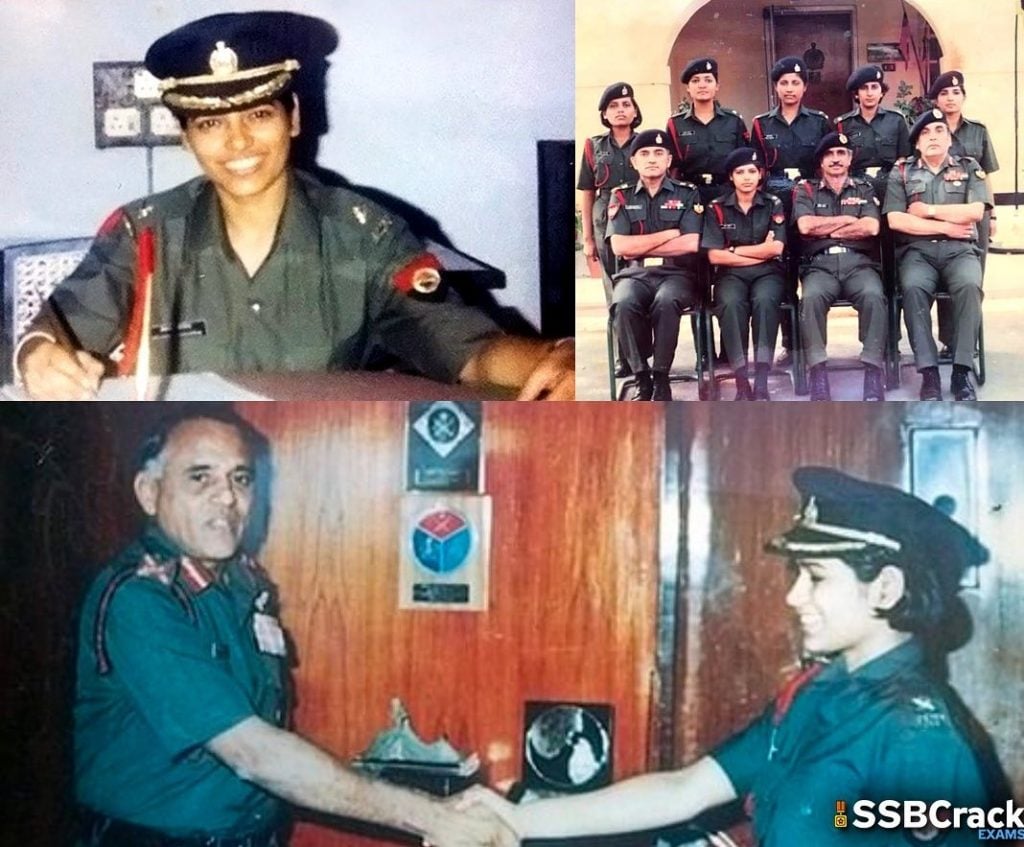 Shikha Awasthi First Woman Medical Officer To Receive The Sword Of Honour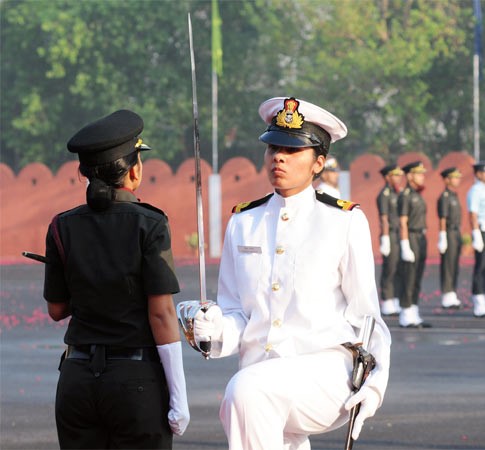 Major Priya Jhingan, The First Lady Cadet To Join The Indian Army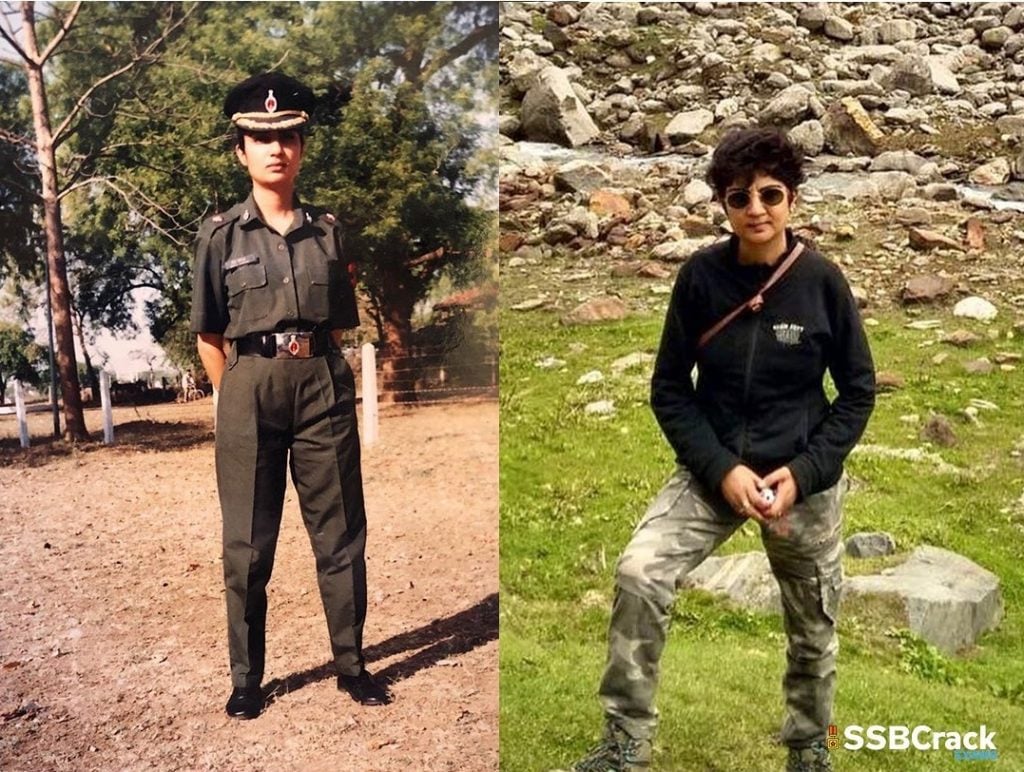 You can prepare for SSB Interview and defence entrance exams such as NDA, AFCAT, INET, and CDS Exam by taking Written Online courses as they will not only give you access to full-length quality lectures but will also provide the facility to take standardized mock tests for better study and strategic growth in the exam. You can take multiple quizzes after each lesson to ensure a full understanding of the subject along with creating your customized lesson plans. You can check out the course content along with other important specifics at SSBCrackExams.
You can also access them through the SSBCrackExams App available in the google play store.
Jai Hind