Greetings future officers. Today we would be discussing some tips for the third batch of girls going to appear for UPSC NDA 2 2022 Exam on 4th September 2022. In respect to the number of candidates who took the NDA 2 2021 examination and how many women were successful, it is submitted that a total of 5,75,854 candidates applied for the exam and 3,57,197 candidates took the examination. "A total of 8,009 candidates, including 1,002 women candidates passed the NDA written examination held during November 2021.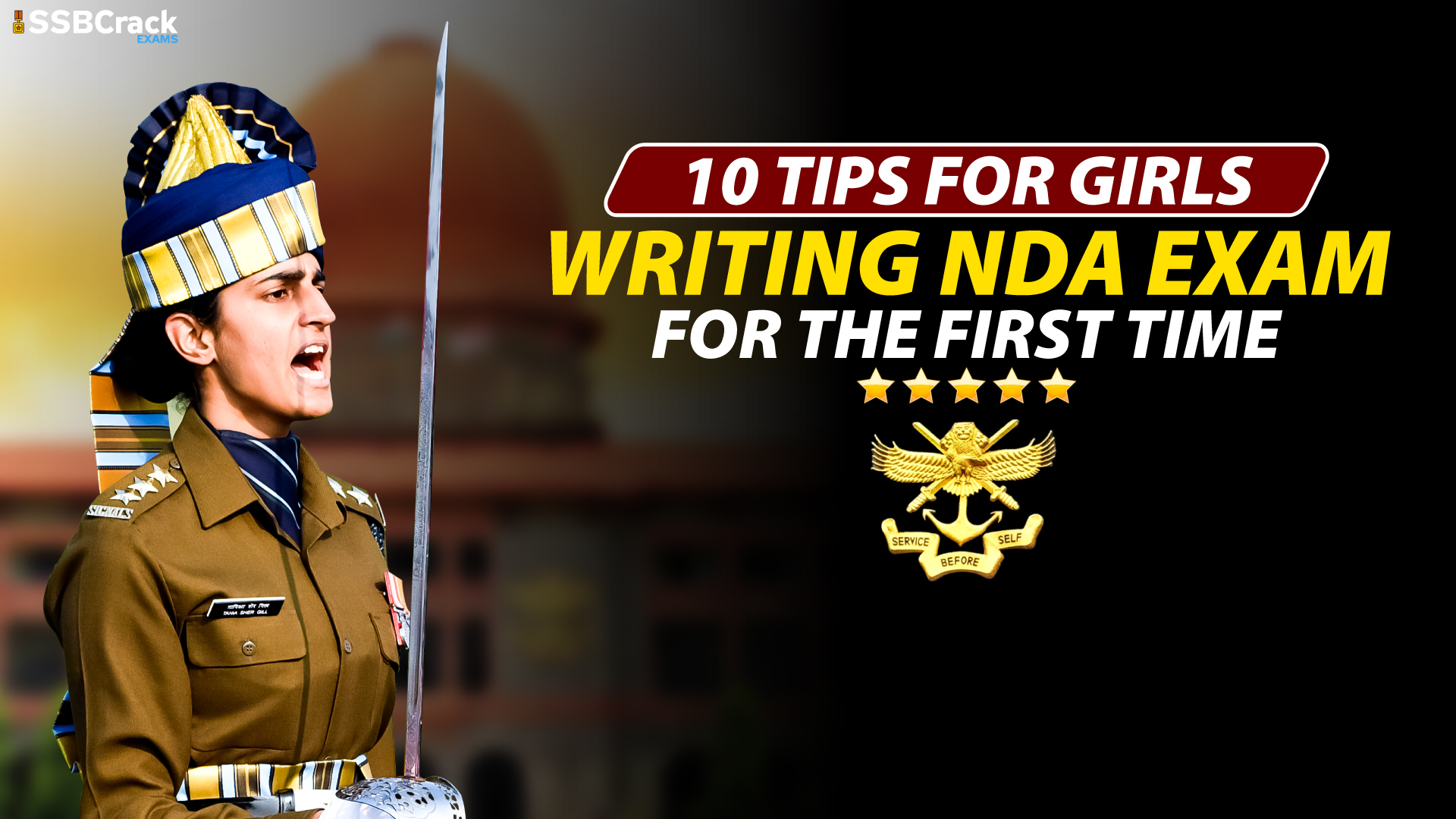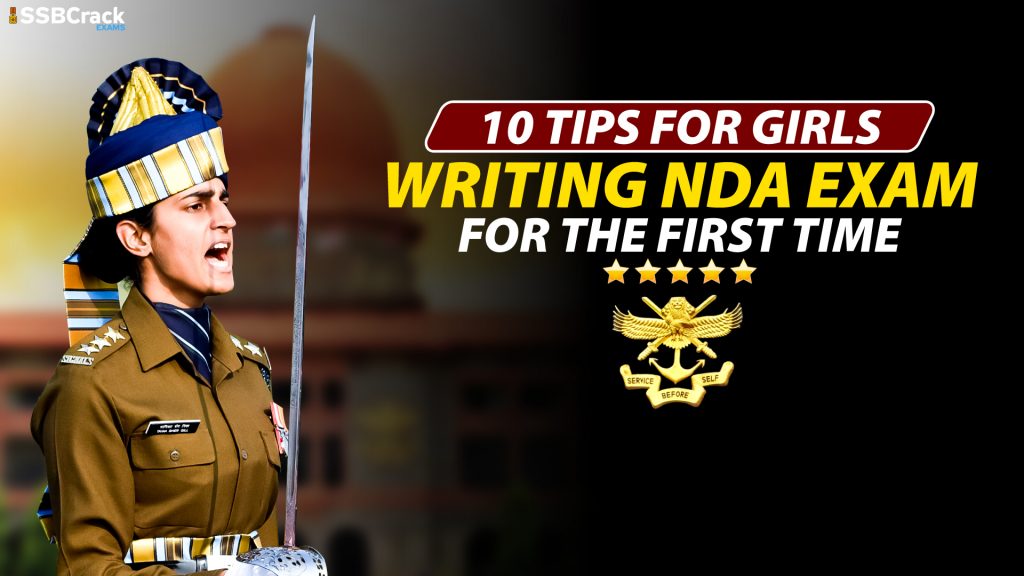 For many of you this is the first time you will be appearing for a national level exam and that too where you will be the first timers as female students, so here are some tips that will keep you in line with your goal. This is no motivational post, this is some genuine help from my past experience which may help you. So let's start.
1. UPSC has published the NDA 2 2022 notification on 18th May 2022, male and female defence aspirants can fill the NDA online application till 7th June 2022. Let's check out the number of seats reserved for female candidates who will join the National Defence Academy 150th Course. As previously, only 19 seats are reserved for female candidates for the National Defence Academy 150th Course. Exam is only few months away and you should create daily routine time table and start your preparation and Join NDA Exam Online Coaching
2. Now coming to the exam, remember NDA is not your average competitive exam, it's quite tough as you have to attend 120 Maths questions in just 150 minutes and 200 (50 English + 150 General Awareness) questions in 150 minutes. Add strict negative marking (1/3rd ) to it and seems way more harder. But as I said this is a different exam, you don't have to score some 90%+, even of you just score 400+(out of 900), and clear the sectional cut-offs you are on safe side to clear the exam (going by the past trends).
3. Assuming you all would have studied till now and are in revision mode, so read the current affairs now from credible sources, most importantly questions on military exercises, important days and their mottos this year, important conferences, awards, etc. as these are asked frequently and you may recall them on Sunday. From personal experience, don't go for mocks now, as there are few days left and you should utilise them on going over current affairs as they carry huge weightage in exams and preparing important news of Jan-July would help you (read important only in context of NDA Exam and not whole of exam).
4. If your Maths is weaker you can prepare some sureshot easy topics like Binary Numbers, domain and ranges of trigonometric and inverse trigonometric functions, properties of determinants(which can be memorized), and basic integration ( that formula page in your NCERT and those seven-eight substitution related results also). Believe me if you start reading them now, you guarantee yourself at least 10+ marks, which hold a very big value. Don't waste time on understanding full theory, just read important results and solve a few questions so it stays in your memory. check out: 5 High Scoring Topics In NDA 2 2022 Exam Mathematics
NDA Exam Coaching Study Material
5. People will repeat that old cliché that you shouldn't read something new in the last week, but remember this exam was out of blue for everyone (for girls), you already had very less time, so don't waste time on just plain revision. Maximize your score with easy topics, because at the end of it, it's your that one mark or extra which may hold you back, and believe me you don't want that.
6. During the exam, avoid leaving anything blank. There may only be 1 in 4 marks to lose if you got it wrong. But considering you got at least one correct in 4 guesses, you are neutral and if you got more than 1 correct, it's in your favour. Try as hard as you can to make an intelligent guess. For more on this, check my article on Making Educated Guesses in Objective Tests.
7. Also make your arrangements for the journey to exam centre, as many of you would have got them far away from home. NDA exam is clashing with the CDS exam and if there is any other state examination, it would be a huge problem for you in case you are relying on public transport. So make different plans like, priority may be bus/train and if that option is somehow unavailable you should have someone (booked cab) to take you. My advice would be to get in touch with other candidates from your city, and book a cab in advance, in that way you won't be late.
8. Make sure you have taken the necessary documents and stationary. I know it sounds a bit normie but you really won't want your pen to stop working while you are attempting the paper. These small mistakes which have happened with people due to carelessness have cost them big. So take your aadhar/other idcard, your admit card, two black ball point pens(Reynolds Liquiflo is my suggestion) and nothing else, no other stationary is required. Check if those are working pens. Remember to keep a soft copy of your admit card with you and don't just delete it after printing, as it will be required during SSB Interview.
9. Study and make sure of the stationary, exam centre in these next days. Don't waste your time in some motivational video, NDA status, news etc. avoid all sorts of media. As mentioned earlier read the current affairs from pdf given out by credible sites.
10. Have a good sleep before the exam as there are two exams and GAT becomes boring, it is the truth most people doze off, so to be active have a good sleep and take your water bottle. You can refer to our old article related to this here, Focus in exam and sleep.
Conclusion
These were some tips which may prove useful to you but don't intermingle them with your own strategy if it's different. Like if your Science and History section is way too strong then you can leave the current affairs part (if you haven't touched it till now), focus on reading more past questions related to your topics. Use these tips as your helping hand not your only hand. For more tips you can refer to our past blog: 10 Tips To Crack NDA Exam In First Attempt
How to prepare for the NDA Exam?
Also Read: