55% of first impressions are determined by the way you dress and walk through the door and 65% of the interviewers say clothes are a deciding factor between two candidates. But what most of the defence aspirants spend sleepless nights on is what to wear for the SSB Interview. Here are some important tips to help you decide your interview dress code before your big day!
Tip 1 : Stay Updated
Stay away from clothes older than five years. Wearing fresh, new styles sends the message you are in touch with the here and now. Don't go too casual or dress like you're on your way to the nightclub with your friends.
Tip 2 : Pay attention to the Climate & the Season
Dress with care and make sure you stay comfortable. Pick clothes to accommodate the climate and season. Don't wear a thin shirt with no blazer in winter or a winter suit in summer. Stay comfortable, and don't try to wear something that will make you shiver or sweat.
Tip 3 : Go for a Dress Rehearsal
Avoid deciding what to wear on the day of the SSB interview. You don't want to end up looking like a kid playing in daddy's suit. The right fit is as important as the outfit. Try on your complete outfit a few days ahead of the SSB interview to ensure everything fits properly and looks clean and professional. Do a mock interview with a friend or family member while wearing your interview outfit to see how it fits and feels. Do your laundry and ironing a few days before. The night before the interview, check one last time for any wrinkles, stains, holes or pet hair.
Tip 4 : Dress code for Men in the SSB Interview
Wear a dark-colored suit or blazer (navy, dark gray/charcoal, or black) with a white shirt in winter and a plain white shirt in summer. Wear black formal trousers, but make sure they are neither too baggy nor too skintight.
Choose a conservative tie (either in black or navy blue). Avoid bow ties or busy patterns. Avoid floral or pineapple motifs on ties. Solids are a preference, but you could do stripes or dots.
The color of your shoes should be either black, brown or burgundy. Wear matching socks. Wear toe-covered, immaculately polished and spotless shoes with no scratches or stains.
Wear a solid coloured belt that will match with the colour of your shoes. Don't go for patterns or flashy belts.
Wear a classic wristwatch with a metal or leather band, but you should remove any distracting jewelry, such as earrings, necklaces or bracelets.
Go for a clean, neat and well-maintained haircut. Also, put your best self forward and clean shave your beard and moustache.
Shower or bathe the morning of the interview. Wear deodorant. Don't wear perfume or aftershave. You don't want to smell overpowering.
Make sure you have fresh breath. Brush your teeth before you leave for the interview. Don't smoke right before the interview.
Tip 5 : Dress Code for Women in the SSB Interview
For women, suits are generally made of a blazer and either a pair of trousers or a skirt in a matching fabric. Always choose a neutral color like navy blue, grey or black. The sleeves on the blazer should end right at your wrist. The blazer should sit nicely on your shoulder. The skirt should come at least to the top of your knees so it's not too short when you're walking or sitting down. The trousers may need to be tailored depending on your height and the height of the shoes you're planning to wear with them. The trouser cuff should be at the midway point of your shoe or just past your ankles. Even if you plan to wear the blazer open, you should be able to comfortably close it. But careful of too much extra room when the blazer is buttoned.
Wear simple and classy white or light coloured shirts with black or navy blue skirts or trousers. Avoid flashy colors and logos at all cost. It's best to dress in plain and solid colours. Do not wear bright colors, animal prints, or anything lacy, sheer, or low-cut.
Avoid pants that are too tight you can't sit comfortably. If you can't pinch at leach an inch of extra fabric on your thighs, your pants might be in the "too tight" category.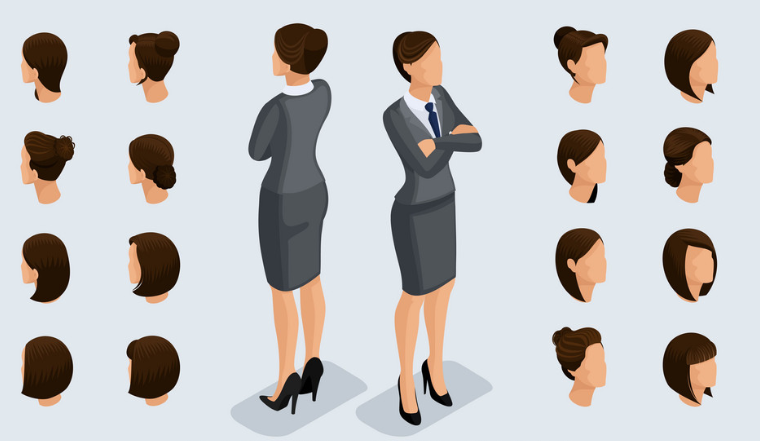 Make sure your shoes are closed toe, the heel no higher than 3 inches, and in neutral colors. Flats are perfectly acceptable for an interview too.
Make-up and nail polish should be understated and flattering; shades that are neutral to your skin tone are generally advisable. Avoid bright or unusual colors or very long nails. If you wear nail polish, make sure it's unchipped and in a classic, muted color. Stick to nudes and warm colors and tone down glamorous eyeshadows.
Keep your jewelry and hair accessories to a minimum, and stick to those that are not flashy, distracting, or shiny. You can tie your hair up in a neat bun or low ponytail. Make sure your hair is not in your eyes or constantly dropping on your face. Wear a watch with a classic black or brown leather or metal band.
Shower or bathe the morning of the interview. Wear deodorant. Don't wear perfume. Brush your teeth before you leave for the interview.
What NOT to wear in the SSB Interview
Flip flops and other open-toed sandals, Athletic shoes, high heels and stilettos
Tank tops or shirts with thin straps
Shorts
Underwear that sticks out from your clothing (This could include the top of your boxers, briefs, etc. showing from the top of your pants or skirt, or bra straps showing.)
Skirts or dresses that are too short (You can test this by standing and placing your arms straight down your sides. If the hem of your skirt is shorter than the end of your fingers, you may want to choose a longer one.)
Shirts with too-low necklines or that expose your belly
Perfume or cologne (While you should smell clean, some scents are irritating to others. In a small meeting room, smell can become distracting.)
Shiny bright suits
Graphic T-shirts, Jeans, Jackets
Anything ill-fitting
Outfits that are a crazy cavalcade of colour. According to colour psychology, when you wear black 'correctly,' it conveys leadership qualities. Blue is the colour of the team player, while grey suggests you are analytical, and white provides an air of organisation. Overall, it is best to focus on 'neutral' colours rather than bright yellow, pink, or orange. While you can add splashes of colour, try to avoid looking like a walking rainbow!
Anything that exposes too much skin
Lots of Over The Top jewellery, accessories and makeup
Headphones
Several days of stubble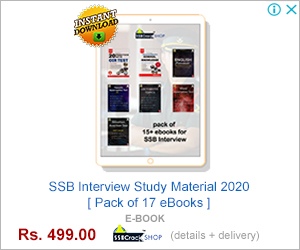 With these do's and don'ts in mind, don't stress yourself too much on the attire you need to wear for the SSB Interview. Always remember to dress simple and not overdo it. No matter whatever you choose to wear be sure that you are comfortable in taht. Being uncomfortable in your clothes could cause you to look nervous and awkward. Remember first impressions are lasting impressions. Follow the tips mentioned in this article while you are making your choice, and you will be able to undoubtedly bag the SSB Interview.
Jai Hind!