Aspirants who are willing to join the Indian defence forces have to appear in various exams so as to achieve their goal. One of the exam being CDSE that is Combined Defence Services Exam.
Prepare for the CDS Exam 2023:
According to the schedule of the Union Public Service Commission, the notification for the Combined Defence Services Examination (I) 2023 will be made public on December 21st, 2022. The test is a national-level exam used to select students for admission to the Indian Military Academy, Officers' Training Academy, Indian Naval Academy, and Indian Air Force Academy. The exam is offered in Hindi and English and is given twice a year. The test is a written, offline assessment. The CDS 1 2023 Exam will be held on April 16, 2023.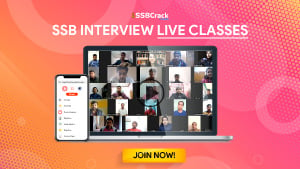 Combined Defence Sevices Exam is a written exam conducted by UPSC twice every year. Through CDSE, a candidate can join the institution of his dream that is Indian Military Academy, Airforce Academy, Indian Naval Academy and Officers Training Academy. Candidates having any graduate degree can apply for IMA and OTA and candidates with any degree along with Physics and Maths in 12th standard can apply for AFA.
Also Read: CDS 1 2023 Notification And Exam Date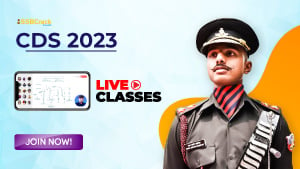 The Age Limit for applying for CDSE exam are as follows:
Airforce Academy – 19-24 years
Indian Military Academy – 19-24 years
Officers Training Academy – 19-25 years
Indian Naval Academy – 19-25 years
The pattern of the paper is as follows
| | | | |
| --- | --- | --- | --- |
| Subject | Total Questions | Max Marks | Total Time |
| English | 120 | 100 | 2 Hours |
| GS | 120 | 100 | 2 Hours |
| Maths | 120 | 100 | 2 Hours |
Nowadays due to increasing number of applicants and greater compitition it is seen that various students are unable to crack the exam.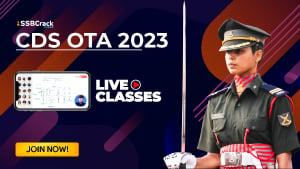 Today we will be sharing you with 15 killer tips which will help you to crack the exams and not only you'll crack , you may be able to achieve a good score in the paper.
1. Analyse the Paper.
It is very important for an aspirant to know that which is the most scoring part of the paper whether it is English,GS or Maths. An aspirant should have a proper blueprint of the paper so that he/she may know from which part of the syllabus maximum number of questions are being asked.
2.Previous Year Questions
These are also known as the 'Brahmastra' for any paper. If you analyse the previous year questions you'll know what type of questions are being asked in the examination. Whether they are too easy or too hard or they are moderate. Analysing them will also let you know that what is the track of your preparation. Check Out: CDS Exam Previous Year Question Papers & Answer Keys from 2010 – 2022
3. Only choose specific subjects and not every subject. CDSE gives you a variety of questions and if you analyse you will come to know that half of the questions in the GS paper are from Science+Polity+Current affairs combined. That is approximately 60 questions from just 3 parts. You really don't have to read economics which may be very troublesome for a science student. For a commerce student or an art student he/she may focus any 2 portion from science along with Polity and Current affairs and make one of the other subjects strong.
4. Practice Mocks.
Taking Mocks will not only increase your speed in attending questions but also will tell you where do you stand in the real compitition. You will get to know how to attempt the questions in the real examination and with effectiveness and Attempt CDS Exam 2023 Mock Test Series
5. Follow religiously a particular source.
Most of the students do the mistake of seeking study materials from various sources and websites which not only waste their time but also makes the students confuse of which material to use. You can refer to various courses provided by SSBCRACKEXAMS and Join CDS Exam Online Coaching
6. Revision
Once you are done with your syllabus, now is the time to spend your time on revision.
7. Speed is the key. Don't waste your time in solving a question which you are not able to solve. In maximum just give a min or two to the question. If you are able to solve it, good, or else move to the next question.
8. Don't study something in the last days of the exam. Just focus on revising on what you've read till yet and just solve more and more questions regarding the topics you've read. This will help you to hold a grip on the topics you have read.
9. Many of the websites will try to make statements like just to pass gk and focus more on English and Maths, but this is not the case nowadays, if you want to fetch a really good score you should focus more on English paper and maths paper and similarly your focus in the GS paper should be particularly on the topic mentioned above.
10. For maths , questions are very easy and are required to solve with basic understanding, but due to the time pressure such questions come upon as tough, so practice hard and practice more and more questions to increase your speed and ability to solve.
11. Almost 40% of Math paper is summoned up in geometry and mensuration which makes out 40 questions out of 100. Try to focus more on these and later complete others.
12. Your strength in the English paper is the paper itself. Questions are very basic and candidates in the attempt of scoring good , get in the trap of negative marking. Avoid finding the error questions as they contribute a lot in negative marking and focus particularly of sentences rearrangement.
13. Practice more and more numericals for physics and chemistry as these days CDSE is being Asking good number of numerical questions.
14. Learn Geography through maps and practice it through maps, don't focus much on world geography and focus specially on Indian rivers and soils.
15. Always believe in your hard work and never let your morale down during the preparation. Get proper rest before the exam.
Also Read: CDS Exam 2023 Age Limits – Who Can Apply For CDS 1 2023 And CDS 2 2023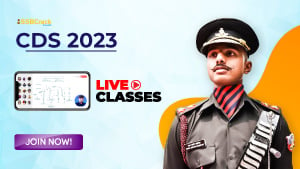 For your benefit we are stating some important topics for the examination
English Paper
Comprehension
Antonyms and Synonyms
Sentence errors
Rearrangement of words
Rearranging sentences
General Knowledge Paper
Indian Parliament,President, Vice President(Executive and judicial power) Constitutional Bodies, Schedules, statutory bodies, CAG, AGI, SGI, Committees, Panchayats, Municipalities, Supreme Court, High Court, Lok Sabha, Rajya Sabha, Election of President,VP, Removal of President, VP.
Physical Geography (Indian rivers, Indian forest, Soils, ores and minerals, oil mills, islands of India, Clouds)
Modern History
Physics + Chemistry + Biology (It is a very vast topic and approximately 25-30 questions are asked from here.)
Macroeconomics
Defence (Ranks, Insignia, Commands, Awards, Military Exercises, deals, Chiefs)
Current Affairs
Maths Paper
Trigonometry (Formulae, Quantities and applications, heights and distances).
Algebra (Linear equations, Quadratic Equations, Polynomials)
Arthimetic (Number System, Divisibility, Roots and square, Time and distance, Time and work, SI&CI , Percentage, Profit and loss)
Geometry (Triangle, Circle)
Mensuration (Area, volume, Surface area and volume, Area and Perimeter)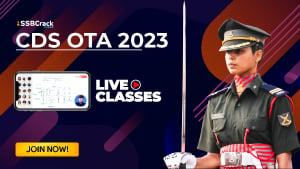 CDS 1 2023 Important Dates: UPSC will publish the CDS 1 2023 notification and important dates. Let's have a look at the tentative schedule for CDS 1 2023 exam.
| | |
| --- | --- |
| CDS 1 2023 EVENTS | DATES |
| CDS 1 2023 Application Start Date | 21 December 2022 |
| CDS 1 2023 Application Last Date | 12 January 2023 (Updated) |
| CDS 1 2023 Exam Date | 16 April 2023 (SUNDAY) |
| CDS 1 2023 Admit Card Download Date | Before 3 weeks of exam |
| CDS 1 2023 Result Date (Expected) | May – June 2023 |
If you are looking for CDS Exam Online Coaching or Course and want to prepare SSBCrackExams is offering a number of courses to boost up your preparation.
Want To Prepare For The CDS Exam and SSB Interview?