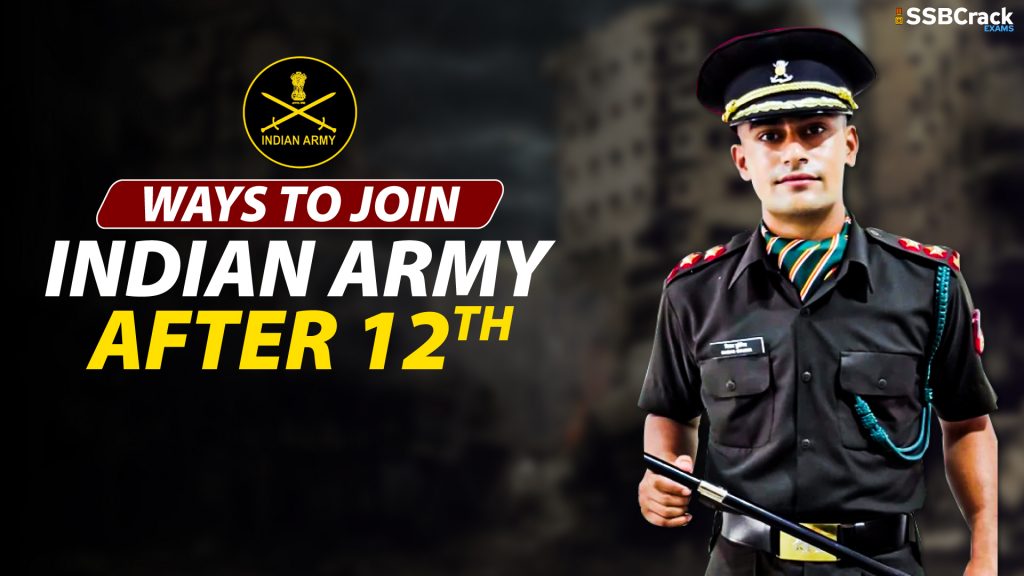 Jai Hind future warriors today we are going to discuss all the entries available to a candidate who has passed class 12th or studying in class 12th. Entries after graduation are discussed in another post.
NDA Entry
National Defence Academy, located in Khadakwasla, is the joint defence service training institute of the Indian Armed Forces, where cadets of the three services i.e. the Indian Army, the Indian Navy and the Indian Air Force train together(three years) before they go on to respective service academy for further pre-commission training. It is the first tri-service academy in the world. Number of seats for army wing is around 200-210 each term. Army candidates are offered B.A , B.SC (Physics, Chemistry, Mathematics) and B.SC (Physics, Computer Science, Mathematics) degrees as per JNU curriculum.
Eligibility:
Age Group– 16.5-19.5 years (at the time course commences)
Education– Completed class XII or studying in class XII (and can get their marksheets prior to commencement of course).
Process of Selection;
The process involves a written examination conducted by the UPSC in two parts first consisting of MAT(Mathematics Ability Test) and GAT(General Ability Test) which further consists of English and General Awareness Sections .
Candidates who qualify the written exam are called for interviews at one of the following SSB Centres : SCE Allahabad, SCC Bhopal, SCS Bengaluru, SCN Kapurthala.
The SSB interview will be conducted in two stages and only candidates who get recommended after the second stage will have their medical tests conducted at one of the military hospitals.
For more details and tips regarding the SSB Interview process click here: 5 Days SSB Procedure
Medically fit candidates who have secured the rank are in the final merit list (based on total scores of Written and UPSC) will be issued joining letters for the academy.
10+2 TES Entry
Conducted for selection of eligible candidates suitable for training at the Officers Training Academy, Gaya followed by 3 years Pre Commission Training and 1 year Post Commission Training at CME Pune or MCTE Mhow or MCEME Secunderabad. The candidates will be awarded engineering degrees at end of their training of four years . Number of seats is around 90 each term
Eligibility and Process:
Candidates of the age group 16.5-19.5 years (at the time of joining) are eligible to apply if they have secured 60% aggregate in Physics, Maths and Chemistry , in his class XII boards and appeared in JEE(Mains) Exam .
After registration on joindianarmy.nic.in candidates would be shortlisted on basis of their ranks in JEE(Mains) Exam.
Shortlisted will candidates will undergo the same process of SSB Interview, followed by medicals and then issued joining letters as per all India merit list based on marks secured in SSB Interview.
Book Your SSB Interview Class Now – Click Here
Enroll In Our SSB Interview Course
Conclusion
Candidates are advised to stay connected to us for the latest news on various entries and also our courses on Defence Exams which are recommended by toppers.
Also Read: