More production areas under Summer Crops over last year, procurement to rises
Sowing of Summer Crops:
Rice: 34.87 lakh ha. area as compared to 25.29 lakh ha.
Pulses: 12.82 lakh ha. area as compared to 9.67 lakh ha.
Coarse Cereals: 10.28 lakh ha area as compared to 7.30 lakh ha.
Oilseeds: 9.28 lakh ha area as compared to 7.34 lakh ha.
Pulses & Oilseeds procurement:
A quantity of 5.89 lakh MT Gram (Chana), 4.97 lakh MT Mustard and 4.99 lakh MT Toor has been procured by NAFED during the lockdown period.
Wheat procurement:
In Rabi Marketing Season (RMS) 2020-21, a total of 337.48 Lakh MT wheat is arrived in FCI out of which 326.96 Lakh MT is purchased .
Alternative dwarfing genes in wheat can eliminate rice crop residue burning
In India, close to 23 million Tonnes of leftover rice residues are annually burnt by farmers to get rid of the straw and prepare their fields for sowing wheat, which is the next crop, resulting in air pollution.
To overcome these problems, Scientists at Pune based Agharkar Research Institute (ARI), an autonomous institute of the DST, have mapped two alternative dwarfing genes Rht14 and Rht18 in wheat. These genes are associated with better seedling vigour and longer coleoptiles.
Japanese companies invited to invest in Indian Pharmaceutical and Medical Devices industry
A webinar on 'Medical Devices and API sector: Challenges & Emerging Opportunities' was held for business and trade collaboration between India and Japan in the post COVID-19 scenario.
The webinar was organized by the Embassy of India, Tokyo in partnership with the Department of Pharmaceuticals, Ministry of Chemicals and Fertilizers, Govt. of India.
Representatives of Japanese subsidiaries Nipro India Corp and Eisai Pharmaceuticals India Pvt Ltd shared a detailed presentation and their experience about 'Make in India' program.
IMD Weather Services VIA UMANG Mobile App
The UMANG mobile app (Unified Mobile Application for New-age Governance) is a GOI all-in-one single, unified, secure, multi-channel, multi-platform, multi-lingual, multi-service mobile app, powered by a robust back-end platform providing access to high impact services of various organizations (Central and State). PM of India launched the UMANG App in 2017 to bring major govt. services on a single mobile app, with a larger goal to make the govt. accessible on the mobile phone of our citizens.
660 services from 127 departments & 25 states and about 180 utility bill payment services are live, and more are in pipeline.
UMANG user base has crossed 2.1 Crore including Android, iOS, Web and KaiOS.
The following 7 services hosted on web site of IMD have been on-boarded on UMANG Mobile application:

Current Weather -Current temperature, humidity, wind speed, direction for 150 cities updated 8 times a day. Information on sunrise/ sunset and moonrise/ moonset is also given.

Nowcast– Three hourly warnings of localized weather phenomena and their intensity issued for about 800 stations, and districts of India by State Meteorological Centers of IMD. In case of severe weather, its impact also is included in the warning.

City Forecast – Past 24 hours and 7 day forecast of weather conditions around 450 cities in India are given

Rainfall Information- All India district Rainfall information daily, weekly, monthly, and cumulative series are available.

Tourism Forecast- Past 24 hours and 7 day forecast of weather conditions of around 100 Tourist cities in India are provided.

Warnings- The alert issued to warn citizens of approaching dangerous weather. It is colour coded in Red, Orange, and Yellow are the alert levels with Red as the most severe category. Issued twice a day for all districts for the coming five days.

Cyclone- Cyclone warnings and alerts provide the track of cyclonic storms along with likely time and point of crossing of coast. Impact based warnings, area/district wise, are issued so that appropriate preparation including evacuation of vulnerable areas can be done.
NTPC in pact with ONGC to set up JV Company for Renewable Energy Business
NTPC Ltd., the PSU under Ministry of Power and Oil and Natural Gas Corporation Limited (ONGC), the PSU under Ministry of Petroleum &Natural Gas, have signed a MoU to set up a Joint Venture Company for Renewable Energy business.
The MoU will enable both companies to accelerate their footprint in Renewable Energy.
As per the MoU, NTPC and ONGC will explore the setting up of offshore wind and other Renewable Energy Projects in India and overseas.
They shall explore opportunities in the fields of sustain-ability, storage, E-mobility and ESG (Environmental, Social and Governance) compliant projects.
NTPC presently has 920 MW of installed Renewable power projects in its portfolio and about 2300 MW of RE projects under construction. With this tie-up, NTPC would accelerate its RE capacity addition program and expand its footprint in offshore wind and overseas Renewable Energy projects. This will help India's largest power generator achieve its ambitious target of 32 GW of Renewable Energy Projects by 2032.
ONGC has a renewable portfolio of 176 MW comprising of 153 MW wind power and 23 MW of solar. This development will enhance the presence of ONGC in the Renewable Power business and enable its ambition to add 10 GW of renewable power to its portfolio by 2040
Appointment: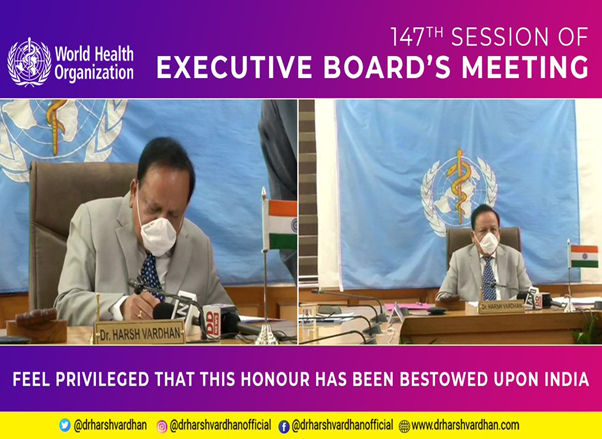 COVID19 current update in India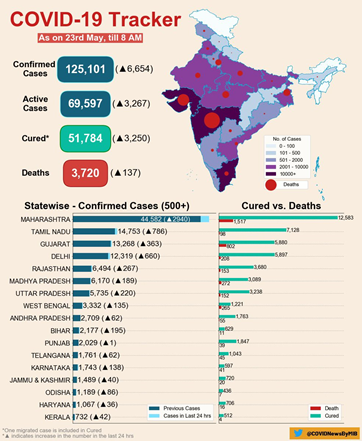 QUIZ TIME
Which of the following IMD Weather service is available on the UMANG?
Nowcast
Rainfall Information
Cyclones
All the above
Answer: D
With which of the following has NTPC signed a MoU for Renewable Energy Projects?
Answer: A