Hello Aspirants, I have enumerated 50 NDA SSB questions below, in no particular order, which were asked either to me or my batchmates in our SSB Interview for NDA Entry.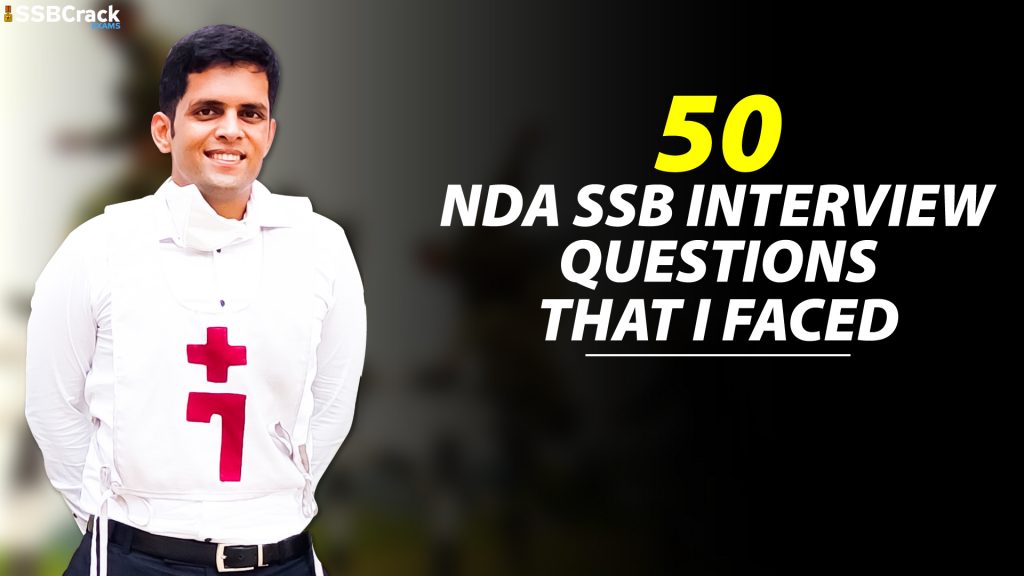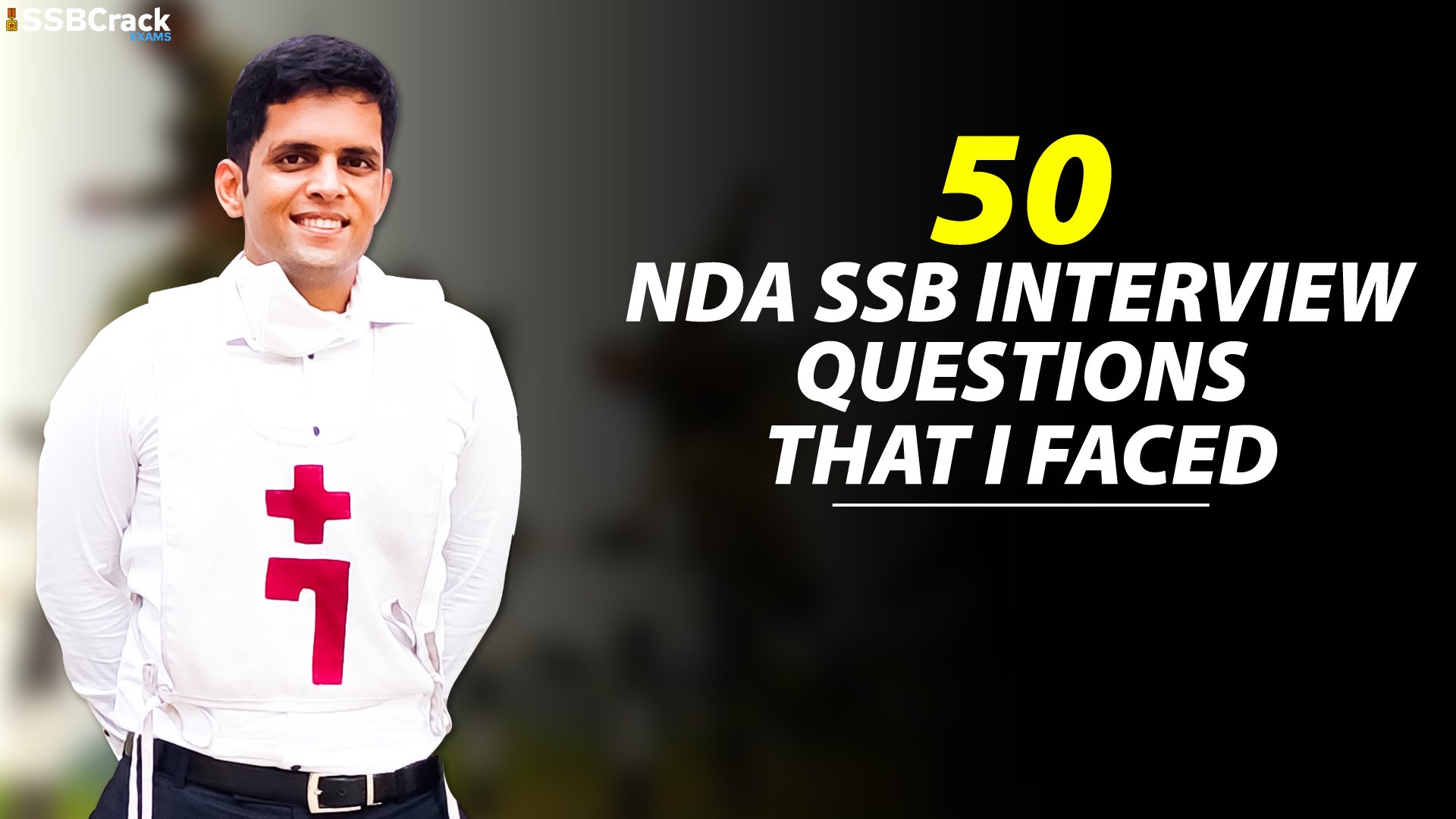 SSB Interview Best Online Classes Schedule [Will be updated as per the batches]
One should know that the SSB interview follows a certain pattern. To pass this four-part interview, all you need to do is understand that pattern. The first part is an introduction. They will ask you some general, basic questions. After that, the level of the questions goes up to normal questions about things that happen in real life. Then there are questions about current events and social problems. Finally, there are some questions about your trade that are more practical.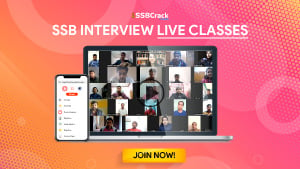 One of the fundamental questions that the interviewer will ask to help you feel at ease and relaxed. The simple inquiries merely test your level of confidence. This area includes inquiries about your name, location, friends, family, etc. Your approach should be straightforward, accurate, and most importantly, upbeat when answering questions of this nature. These opening questions are actually pretty simple to respond to, but the key is to do so in a positive manner.
Also Read: How To Prepare For NDA 2 2022 SSB Interview After Written Exam
Stress Interview questions are asked after the introduction to gauge your capacity for innovation, judgement, and problem-solving. They might ask you the same question repeatedly just to annoy you, or they might put you in a challenging situation to see how well you handle change. General back-to-back questions are asked in Rapid Fire Questions to gauge your capacity for observation and your level of sincerity. The questions are based on your educational history, your opinions on your parents, instructors, and friends, as well as your opinions of them. And inquiries about your interests and extracurricular activities to gauge your sense of teamwork and leadership potential, as well as inquiries about how the candidate approaches tasks, sports, or other situations. Your response to the introduction part's question forms the basis for the questions in this section.
Also Read: Best Ways To Prepare For NDA 2 2022 SSB Interview (At Home)
This section includes questions related to global issues, and we anticipate an acceptable response from you. This portion evaluates your level of knowledge and problem-solving skills. Make an effort to properly analyse the questions before providing a reasoned response. You can inquire about some national and international history and current events. Inform them of five recent newspaper headlines.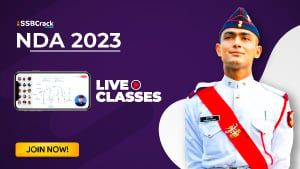 They might ask you some simple technical questions about your stream if you are entering technical graduation. For instance, if you mention playing cricket in your interview, the interviewer might ask you to apply a physics law to swing bowling or the Pythagorean theorem to your table tennis game.
NDA SSB Interview Questions
Why do you want to join the army/navy/air force?
Why do you want to join NDA and not rather enjoy your life in a college and then come through CDS Entry ?
Which regiment would you want to join and why ?
Why would we recommend you ?
What if we don't recommend you ?
What if you are recommended and are declared permanently unfit during medical tests?
What all mistakes have you noticed till now?
If you are so passionate about the forces, then why did you not join the NCC ?
Tell me about latest military exercises.
Tell me about rank hierarchy of all three forces.
Tell me about latest defence deals and their importance.
Who are you closest to , in your family?
When did you have arguments with your parents?
How do you spend time with your family?
With whom you are not so close in your family ?
Instances where your family has helped you and where you helped your family
Aspects of your that your parents admire and those that they want you to improve upon?
Qualities of your parents you admire and those that you want them to improve upon.
Who is your closest friend and why?
Who is your not so close friend and why?
Which attributes of yours do your friends like or dislike ?
Tell about qualities of your friend(s) you would like to imbibe and and those you would want them to remove?
When did you have arguments with your friends?
Which is your favourite subject and why
Which is your not so favourite subject and why?
Why did your marks decrease from 10th-12th ?
What will your teachers tell about you ?
Tell me your 5 strengths and weaknesses.
Has there been any instance of your life which shows you are a leader?
What are you doing to work on your weaknesses?
Enumerate any instances of your life where you have shown you are courageous.
Tell me five instances where you have done mischief.
Tell me about the biggest regret of your life.
Tell me 5 national and international news.
Tell me the if you have to go from place X to place Y which all cities/ports will I cross?
Tell me about India's relations with country X.
Tell me about your state/district.
What all changes would you make if you are made the PM/CM/DM?
If I come to your city for a trip where all would you take me ?
How would you organize a sports tournament ?
Do you have a girl-friend?
How much pocket money do you get and how do you manage it ?
Which sports is your favourite and why ?
What is happening in the world of your favourite sports?
What are the dimensions of the room and how will you calculate it ?
Basic GK like current cabinet appointments.
For a Repeater
Why were you not recommended in your previous attempts?
What could you have done differently then?
What changes have you made this time?
Are you sure you are not repeating the same mistakes again ?
Thanks For Reading and JaiHind!
Also Read:
How to prepare for the NDA Exam?