What Is The Selection Procedure Of TGC 125 Entry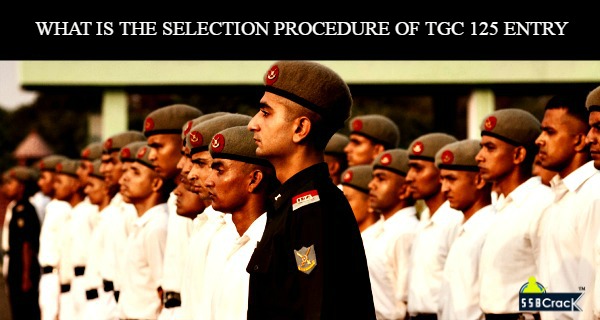 (a) Short listing of Applications Integrated HO of MoD(Army) reserves the right to shortlist applications and to fix cutoff percentage of marks for each Engineering discipline/stream without assigning any reason
(b) Only shortlisted eligible candidates depending on the cutoff percentage will be interviewed at Selection Centres. Allahabad (UP), Bhopal (MP) and Bangalore (Karnataka) by Psychologist. Group Testing Officer and Interviewing Officer Call Up letter for SSB interview will be issued by respective Selection Centres through candidate's registered e-mail id and through SMS only Candidates will not be interviewed locally Allotment of Selection Centre is at the discretion of DG Rtg. IHO MoD (Any) and NO request for changes are entertained in this regard.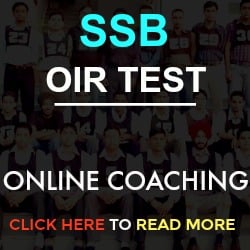 (c) Shortlisted candidates will have to log in on the website www.joinindianarmy.nic.in using their username and passward and select the SSB dates as available on the website
(d) Interviews will be held from Jan/Feb 2017 onwards
(e) Candidates will put through two stage selection procedure. Those who clear Stage I will go to Stage II. Those who fail in Stage I will be returned on the same day Duration of SSB interviews is five days excluding day of arrival and details of the same are available at official website of Rtg Dte www.joinindianarmy.nic.in This will be followed by a medical examination for the candidates who gel recommended after Stage II
MERIT LIST FOR TGC ENTRY: IT IS TO BE NOTED THAT MERE QUALIFYING AT THE SSB INTERVIEW DOES NOT CONFIRM FINAL SELECTION MERIT LIST WILL BE PREPARED ENGINEERING STREAM/SUBJECT WISE ON THE BASIS OF THE MARKS OBTAINED BY THE CANDIDATE AT SSB INTERVIEW. HIGHER EDUCATIONAL QUALIFICATIONS. PREVIOUS PERFORMANCES, NCC BACKGROUND. ETC HAVE NO ROLE TO PLAY. THOSE IN THE MERIT LIST AND WHO COME WITHIN THE STIPULATED STREAM WISE VACANCIES. AND ARE MEDICALLY FIT ARE ISSUED JOINING LETTERS FOR PRE. COMMISSIONING TRAINING AT IMA
The meat list of the recommended candidates will be displayed at the reception of DG Recruiting and its website www.joinindianarmy.nic.in by FIRST week of Jun 2017 after completion of all formahtes related to the entry
CHANGE OF INTERVIEW DATES: Request for change of SSB Interview date/center will NOT be entertained.
ENTITLEMENT FOR TRAVELLING ALLOWANCE Candidates appearing for SSB interview for the first time for a particular type of commission shall be entitled for AC-Ill Tier to and fro Railway fare or Bus fare including reservation cum sleeper charges within the Indian limit Candidates who apply again for the same type of commission will NOT be entitled to travelling allowance on any subsequent occasion