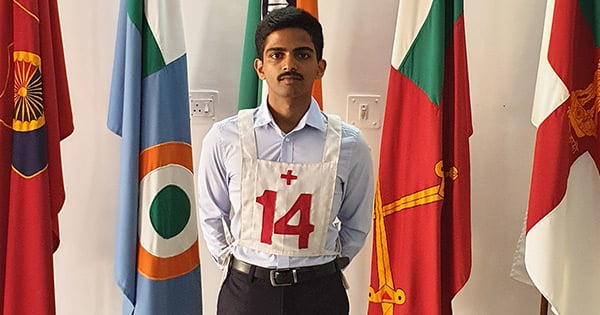 Here are some tips shared by Navaal Rai who is recommended for the Indian Military Academy, hope these tips will help the candidates looking forward to crack the SSB interview.

1) Be confident and bold – Pack your bags for 10 days and be prepared to stay back for medicals.
2) Calm and Composed – Your actions and speech must be delivered in a calm and composed manner. Do not speak too fast or perform an action without thinking. In GTO, especially in CT, confirm your plan of action and your next step before starting to place the helping materials.
3) Switch on/off – As soon as the task starts, switch on every faculty that you have and as soon as it ends sit back, relax and chill with your batchmates.
4) Psych – Improve English and writing speed. Try to do as many as possible but with good quality responses. Let your responses be the first thought that comes to you.
5) SD – Your SD must match with your other Psych tests and PIQ. If you say you're into adventure activities in your PIQ, your SD should mention "adventurous" or something similar and your stories must have an element of adventure if the picture allows.
6) Confidence – Be super confident and calm during all tasks. Answer to the point in the interview and do not panic on sensitive topics or questions you don't know the answer to. Be honest and forthright.
7) Relax – Do not dominate in the GD, if someone is being dominating, sit back and wait for a chance to put in your point. More than your knowledge, your group adaptibility is being observed. Have a discussion the way you have a normal discussion with your friends. Do not take it to be a test.
8) Have fun – The SSB and especially the GTO tasks are super fun to perform and you probably won't get such a chance again. Focus but also enjoy the challenge of the tasks and move through the tasks with the entire group. Your entire group can get recommended if good enough!
9) Forget about the OLQs once you reach the SSB. Focus on giving your best in each and every task. The assessors are well trained and will spot the right personality without you having to "show OLQs".
10) Be passionate. Watch videos that will motivate you while you prepare for the SSB. Always keep the josh high!