Joining the military, you have to be prepared for what it has for you. Most aspirants who decide to join the military do not actually know what happens in the training academies. All they know is hearsay. The cadets who will be narrating their stories of academy life will end each of their sentences with – "join karne ke baad pata lagega".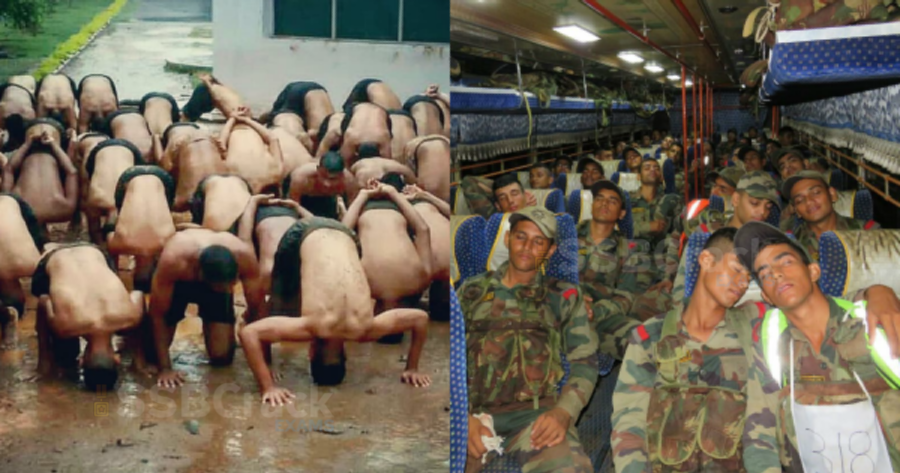 But what should they be suggesting you instead is that start your training even before you join the academy. That be the case, you will find the training very easy going. Otherwise, it will be a hell-year for you.
So, here are some tips you can start your academy journey with. If you are recommended, it will be helpful for you in the academy; if you are not recommended, it will make you a better and disciplined person.
Be physically fit
Mostly, there is a misconception that officers do more of an office task and jawan does all the field work. Officer or jawan, it does not matter. At the end of the day, you are a soldier, a fighter, and you have to be prepared for facing what you are trained on.
Everyone in the military is required to stay fit – from Sepoy to General. So, start your physical fitness training now. The best fitness training as per the military academy is running and calisthenics – you will be doing a lot of it in the academy.
Push your limits
Training in the academy is more of a mental task than physical exhaustion. You have to constantly push your limits from day 1. These include sleepless nights and restless days. And cherry at the top is the unofficial classes conducted by the seniors. So, start pushing your limits already. Start sleeping less, start to run ½ km more than what you did last week.
Your coursemates are your everything
In the academy, the people who you train with are your brothers-friends-supporters-partners and everything else. You need to be mingling enough so that you can make a friend out of anyone. Start socializing, start to be more around people and mingle with them. This will make you adaptable to any environment around you.
Start gathering the knowledge of the organization already
Even before you join the organization, it is always better to know everything about the organization which you are joining. Keep yourself updated with all the latest happening about the organization and all the changes going on in it. If you were in NCC – re-read everything from your TSC, VSC or NSC camps – in depth. When you do this, you will get some extra time to compensate for your sleep in the classes during your training. But try sleeping at your own risk.
Always stand up for truth
Your attitude is what will define who you are. Always stand up for the truth – always stand up for what is correct. What could happen to you at the most? A few more km of running and a few restrictions? Just don't give in to what is not correct.
Your senior is always right
Being said the above point, you also need to keep in mind that whatever your senior says or does is true, always. It depends on you how you are going to take it, but at the end, you have to come to terms with your senior and accept them as the universal truth.
Don't compare yourselves with the NDA guys
NDA guys have a long history of training behind them. If they are chilled out about a particular task does not mean you should be too. You have to cover the training of what they did in 4 years in just 1 year. So be prepared for this power-packed training schedule.
Forget family, festivals and holidays
In the academy, you do not get to call your home every day, neither do you get to celebrate every festival with your family. The only holidays you are going to get are during the term break or if you are leaving the academy. So, do not be that person who cannot live without the shadow of her mother. Instead, make them feel that you are enjoying the training and that you will make them proud by getting the president's commission.
Always look busy
This is a super-secret trick. Even if you are free, which you will not be, pretend as if you are busy with some task. The academy does not like cadets who are doing nothing. It makes them feel that they are not doing enough to keep you busy. Does not make the academy feel that else they will actually make you busy.
To crack the SSB Interview, You can join our SSB interview live classes batch and we recommend you to Enroll SSB INTERVIEW ONLINE COURSE. Trusted by thousands of defence aspirants.
Conclusion
The road to the academy for many is short. For some, there is still a long way to go. But you need to prep yourself up from this moment for, you are going to cherish the moments in the academy for a lifetime.
ALSO READ: