AFCAT 1 2021 UPDATE: EDITING OF COURSE PREFERENCES AND OTHER ESSENTIAL UPDATES FOR ALL CANDIDATES
All women candidates eligible for Ground Duty N-Tech Branches who were unable to register earlier can now register and select their course preference options for Administration, Logistics, and Accounts Branches of the IAF.
All those women candidates already registered for Flying/AE Branch will be allowed to Add / Modify their preference of branch from 18 – 21 Jan 2021.
Other candidates can also re-check their application if in case there are any discrepancies or changes to be made wherever possible.
Revised Eligibility for AFCAT 1 2021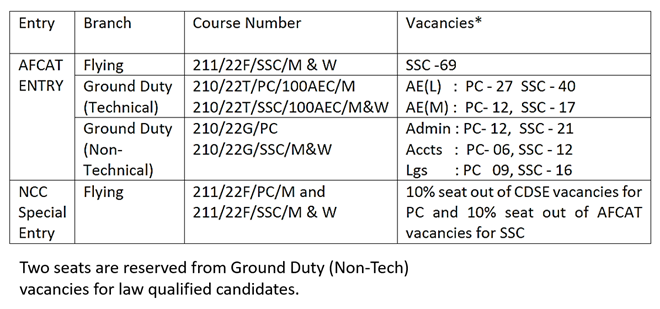 How to Apply?
This editing is applicable to only those students who have registered and paid fees on the portal on or before 11 January 2021.
Log-in with your credentials (E-mail ID & Password) to afcat.cdac.in.
You can change your name, father's name, mother's name, signature, passport size photo, thumb image also along with the course preferences.
NO extra fee will be charged.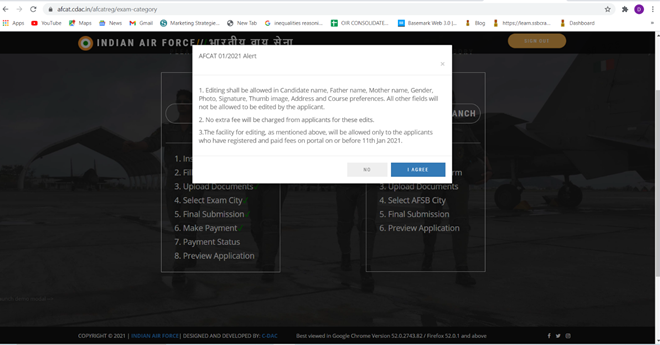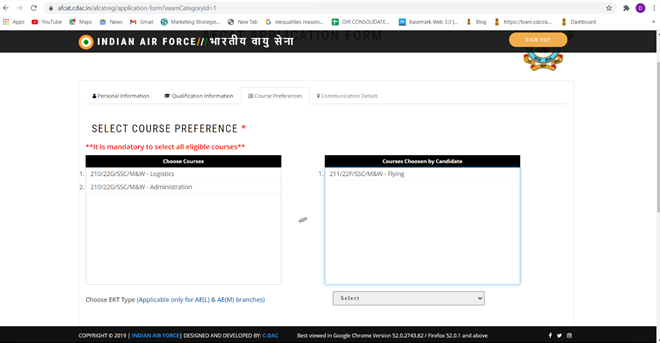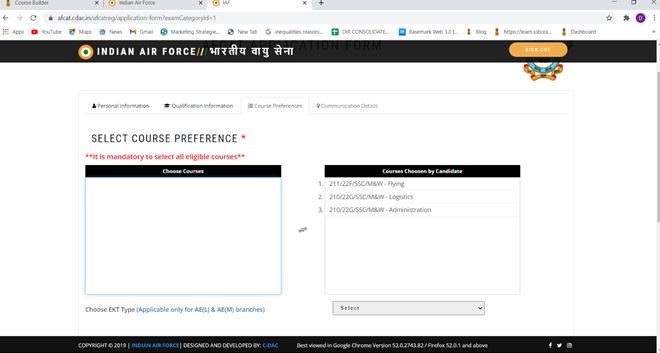 Go through with all your details thoroughly and wherever you have an option to edit, just check whether the information provided is correct and accurate as per the records you have. If in case there is any incorrect information and you can edit it, please edit it and correct it.
Make sure that you do not have to pay anything extra and the options that you give in these four days (i.e. from 18 Jan 2021 to 21 Jan 2021) will only be considered for the allotment of seats in AFA Dundigal once you are cleared by SSB and Medical Board.
Always make sure that you are going through your email and messages sent to the registered phone number.
For more proper and updated preparation regarding examination, please download the SSBCrack Exams Learning App from Google Play Store and subscribe yourself to AFCAT course and start preparing for the exam with much proper content that is made taking into consideration the latest exam patterns.
Write to us at support@ssbcrackexams.com if you have any other queries.
JAI HIND!