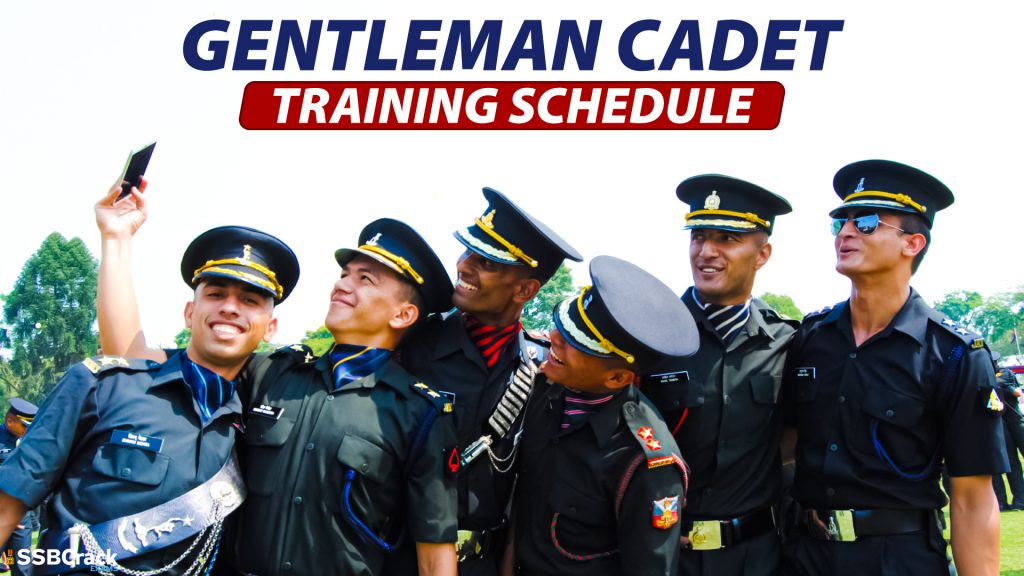 Gentleman Cadet Training Schedule at Indian Military Academy, Dehradun,
Indian Military Academy is a premier institute that trains officers for the Indian Army. Trainees in the institute are called Gentleman Cadets or simply GCs. Experts have meticulously designed the curriculum at IMA to mould the GCs into officers of the highest caliber. IMA prioritizes a multidimensional and altogether comprehensive approach to training, so that the cadets realize their full potential in all domains of life and achieve a well-balanced personality. This strict emphasis on quality has helped IMA to produce some of the best officers in the Indian Army. IMA Alumni leads the country on battlefields, fights in counter-insurgency operations and devises plans for defence development.
Also Read: How To Join IMA – Indian Military Academy In 2022
The duration of training varies according to the entry scheme through which the Cadet joins IMA. GCs from the National Defence Academy and other Military Colleges undergo training for one year. GCs who graduated from non-military colleges have to train for one and a half years. The rationale for such a difference is that GCs from military colleges would already have inculcated a sense of discipline, and in their case, a routine would be already in place. Regardless of the entry, IMA gives every cadet an equal opportunity to develop their physical, mental, and ethical attributes fully and to attain a sense of professionalism and leadership. Hence, the training schedule has a diverse range of activities and programmes like academic seminars, physically demanding sports activities, photography and strenuous route-marches, etc.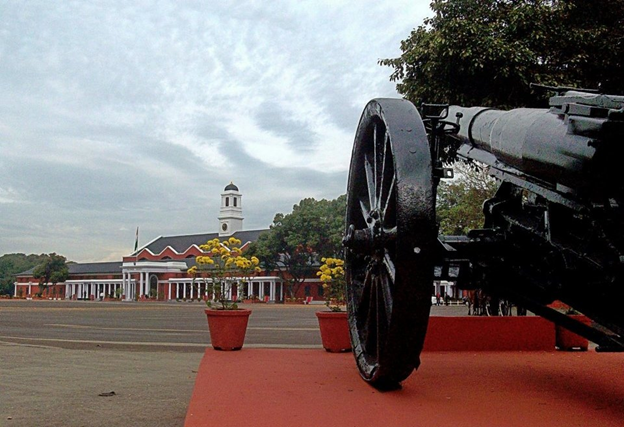 Training Schedule at IMA:
Routine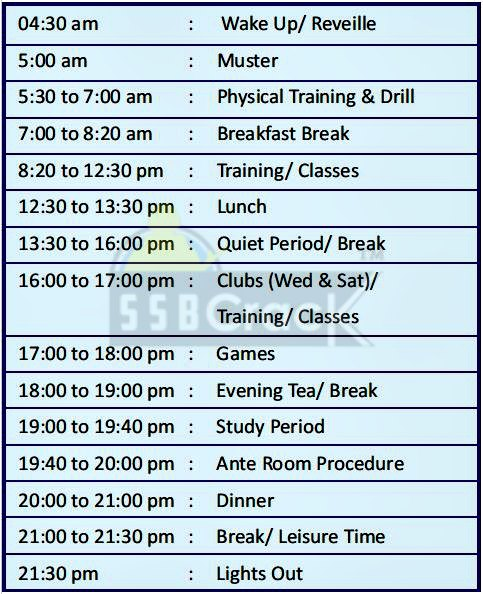 A GC wakes up by 4:30 am on a routine day and reports to seniors for muster by 5:00am. Upon completing thorough inspection by the seniors and instructors, they undergo physical training and drill for about 1 ½ hours. This training is quite vigorous and the instructors make sure that no cadet is slacking off. After the session, cadets return to their cabin to take a bath and change their uniform. They have to report to Vikram Batra mess for a wholesome breakfast, which they have to complete before 8:20 am and then rush for classes. The GCs attend lectures till 12:30 pm and then proceed for lunch with their assigned squads. Unlike breakfast, Cadets don't have to rush through the meal, as they have an hour for lunch followed by a break till 4:00 pm.
From 4:00 pm to 5:00 pm, Cadets attend various classes or clubs of their choosing and then go for games for an hour. There is a tea break from 6:00pm to 7:00 pm and following the break Cadets have the study period for 40 minutes. Immediately after that, Cadets proceed to the anteroom (the waiting room next to the mess) and wait for about 20 minutes. The Dinner starts at 8:00 pm and the cadets have an hour to finish their meal. From 9:00 pm to 10:30 pm, Cadets are free to engage in outdoor games or physical training. By 10:30 pm, Cadets have to be back at their cabins and instructors at IMA strictly ensure that lights are out by 10:30 pm.
Curriculum and Extracurricular Activities
Weapon Training: The Cadets at IMA receive extensive training on world class equipment and this prepares them to handle these equipment in all kinds of situations ranging from Close-Quarter Combat to Defensive Battle. In certain modules,instructors have strategically placed cameras in the rooms where Cadets train and this enables instructors to pinpoint any technical fallacies and to draw attention to minute details that would otherwise go unnoticed.
Obstacle Course: IMA has progressively strengthened its obstacle course over the years, and the present one is one of the best in the world. Initially, GCs would find the course a bit too tasking, but with continuous effort and encouragement, they would soon see the course as the challenge it is. And as alumni would happily attest, the high one gets from completing the course is invigorating and is a sufficient impetus for future trials at the course.
Jungle Lane Shooting: For this training, instructors bring cadets to a jungle terrain where they create several counter-insurgency scenarios. Cadets have to hit strategically placed targets, and instructors measure their reaction time, technique, etc. This training prepares GCs for service in places like Jammu, Kashmir, and the Line-of-Control.
Tactical Training Camp: Cadets spend 6-7 days off land, to hone their survival skills and to test how cadets coordinate and cooperate with each other in tough conditions. They are also taught to forge for food in their immediate surroundings and to lie low.
Sports & Games: The Academy encourages GCs to take part in as many games as they can and those who excel gets rewards. It holds a sports meet every year where IMA teams compete with teams from National Defence Academy, Officers Training Academy, Air Force Academy and Naval Academy. The academy also has grounds/courts for games like cricket, football, squash, tennis and has an Olympic sized swimming pool.
Clubs :There are over 30 clubs, fully functional, in the academy.It is mandatory for every GC to join at least one club that caters to his interest. There are both indoor and outdoor clubs and GCs have to attend clubs twice a week, i.e. on Wednesdays and Saturdays. The GCs in charge of the clubs make sure that they organise varied activities and events in the club and encourage the members to take part in those events.
MID-TERM BREAKS
During mid-term breaks, the gentleman cadets (1st and 2nd terms) go for training hikes/treks to various places across the country. On these hikes cadets get to explore their interest in adventure sports like mountaineering, water sports, para-gliding, rafting etc and this inturn helps to foster a sense of brotherhood and camaraderie among the cadets. The camps/treks happen at places of historical and cultural significance and help to familiarise the cadets with diverse geographical terrains. Instructors and Officers at IMA accompany the cadets during these breaks and they also take part in the activities.
Instead of going for hikes, Cadets in 3rd term go for area tours, where they study various field formations and also observe and interact with troops.These tours help to familiarise the cadets with various combat scenarios and actual working conditions.
Training at the Indian Military Academy is holistic and prepares the cadets not just for battlefields, but for a fulfilled life. Alumni of the Institute have always vouched for the qualities that IMA instilled in them, enabling them to serve the nation to the best of their capabilities. It offers an unparalleled opportunity for trainees to discover their unique strengths and to channelise these in an ethical and professional manner. Aspirants keen to join such a prestigious institute should go for various entry schemes like Combined Defence Services (CDS) Exam, University Entry Scheme, etc. SSBCrackExams offer carefully crafted study material and comprehensive lectures to prepare aspirants for Defence Exams. Candidates can try multiple quizzes on each topic and mock tests to analyse one's level of understanding thoroughly.
Also Read: