Today's 2nd December 2022 Defence Current Affairs and Updates will show us the latest defence-related news about national and international current events. These current events and questions will be very helpful for your upcoming NDA, CDS, CDS OTA, AFCAT, TA, Agiveer Army, Agniveer Navy, Agniveer Air force, Women Military Police, INET, MNS, ACC exams, SCO, PCSL, CAPF, and SSB interviews, and direct entries for Army, Navy, and Air force like SSC Tech, TGC, JAG, NCC, TES, 10+2 Cadet. Download a PDF file about current events at the end of this article.
Defence Current Affairs 02 December 2022
Agni Warrior with Singapore Armed Forces Concludes
The 12th Edition of Exercise Agni Warrior, a bilateral exercise between the Singapore & Indian Army, which commenced on 13 November 2022 concluded at Field Firing Ranges, Devlali (Maharashtra) on 30 November 2022. Exercise Agni Warrior involved showcasing joint firepower planning, execution and use of New Generation Equipment by the Artillery arm of both armies.
Exercise also included participation by both sides in a joint computer war game as part of the joint planning process. Both sides utilised niche technology and Artillery Observation Simulators as part of the joint training phase. Expert academic discussions were conducted on modern trends in Artillery and the refinement of the Artillery planning process. Indigenously manufactured Artillery guns and howitzers also participated during the final phase of the exercise.
The exercise achieved its aim of enhancing mutual understanding of drills & procedures and improving interoperability between the two armies. The closing event was witnessed by Mr Wong Wie Kuen, High Commissioner of Singapore to India & Lieutenant General S Harimohan Iyer, Commandant, School of Artillery along with other dignitaries from Singapore & serving officers from both armies.
ICG ALH Mk-III Squadron, 840 Sqn (CG), Commissioned
In a major boost to further strengthening the Coast Guard Region East, 840 Sqn (CG), an Indian Coast Guard Advanced Light Helicopter (ALH) Mk-III squadron, was commissioned by DG Shri VS Pathania at ICG Air Station, Chennai on November 30, 2022. The commissioning of 840 Sqn (CG) is indicative of the leap towards self-reliance in the field of helicopter manufacturing, in line with the government's vision of 'Aatmanirbhar Bharat'. It will provide a major fillip to the abilities of the Indian Coast Guard in the security-sensitive waters off Tamil Nadu and Andhra region.
The ALH Mk-III helicopters, indigenously manufactured by Hindustan Aeronautics Limited (HAL), feature state-of-the-art equipment including advanced RADAR as well as Electro optical sensors, Shakti engines, full glass cockpit, high-intensity searchlight, advanced communication systems, automatic identification system as well as search-and-rescue homer. This feature enables the helicopter to undertake maritime reconnaissance as well as carry out search and rescue at extended ranges while operating from ships, both by day and night.
The aircraft has the ability to switch roles from an offensive platform with a heavy machine gun to that of a benign one carrying a Medical Intensive Care Unit to facilitate the transfer of critically ill patients. A total of 16 ALH Mk-III aircraft have been inducted into the Indian Coast Guard in a phased manner and four of these aircraft are positioned in Chennai. Since induction, the squadron has flown over 430 hours and conducted numerous operational missions.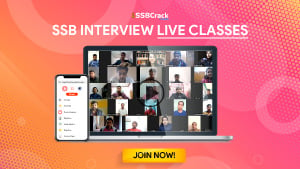 Idukki Airstrip Getting Ready; Trial Landing Of Aircraft Carried Out
The National Cadet Corps (NCC) first and only airstrip in the country is getting ready to receive small aircraft for the training purpose of its air wing cadets. A successful trial landing of a two-seater Virus SW-80 aircraft was carried out at the airstrip built in this hill district on Thursday.
After the successful trial run, the officials said a necessary report will be submitted to the authorities and based on it they will take further decisions on commencing the training for NCC air wing cadets.
Construction of a 650-metre-long runway, a hangar for parking four small aircraft and a training facility for 50 cadets including accommodation has already been completed. The completion of the airstrip has given wings to the dreams of the hill district prone to ecological disasters.
The completion of the airstrip has given wings to the dreams of the hill district prone to ecological disasters.
According to the district administration officials, although the aim of the airstrip is to provide free flying training to NCC cadets, it will also help the district in emergency situations.
Air Force planes and large helicopters can be landed here in case of emergency, they said.
Officials said earlier two attempts were made to land a small plane at the airstrip but it was not possible due to the existence of a sand deposit there. The aircraft successfully landed after clearing the obstacle, they added.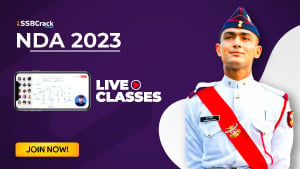 India To Assume Chairmanship Of Wassenaar Arrangement, UNSC
Along with the presidency of G20, India will also assume the chairmanship of Wassenaar Arrangement and the UNSC. India took over the presidency of G20 for one year, Wassenaar Arrangement for a year presidency of UNSC for one month.
New Delhi is set to assume the Presidency of the G20 for one year from December 1, 2022, to November 30, 2023.
India will assume the presidency of the Group of 20 (G-20), the alliance of 19 major economies and the European Union on December 1st of this year.
India will host the G-20 leaders' summit in New Delhi on September 9 and 10 in 2023 under its Presidency, said the Ministry of External Affairs press release.
India joined the Wassenaar Arrangement on December 08, 2017, as its 42nd participating state.
WA is a multilateral export control regime, which, through regular information exchange among members on transfers of conventional arms and dual-use goods and technologies, seeks to promote transparency and greater responsibility in such transfers and prevent destabilizing accumulations.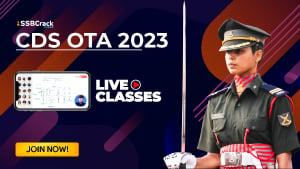 58th Raising Day Of Border Security Force
India's first line of Defence, the Border Security Force (BSF) is celebrating its 58th Raising Day (December 1). The force defends the international border along with Pakistan and Bangladesh.
The BSF's first sector of the Punjab Frontier was established on December 1st, 1965, with Jalandhar serving as its administrative centre.
The BSF is the only Central Armed Police Force in the country, aside from the Indian Army, to have a separate air wing, a capable artillery regiment, a dedicated marine division, and a special intelligence department.
Founded: 1 December 1965 Trending
Founder: Khusro Faramurz Rustamji
Headquarters: New Delhi
Employees: 265,000 active personnel
Abbreviation: BSF
Agency executive: Pankaj Kumar Singh, IPS, Director General;
Parent agency: Ministry of Home Affairs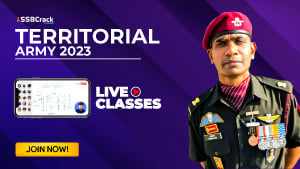 UAE, Saudi Shows Interest In Air-Launched BrahMos-NG 22
Middle-Eastern countries like UAE and Saudi have shown interest in procuring Air-Launched BrahMos-NG (Next-Generation) that India is developing with Russia. BrahMos-NG a 290km Air-launched Mach 3.5 Supersonic cruise missile weighs around 1.6 tons and can be adapted to any fighter jet.
BrahMos-NG will debut in 2024 as work on the scaled-down cruise missile based on the BrahMos has commenced and will go into production immediately at the upcoming BrahMos production line in Uttar Pradesh.
After the Philippines, Indonesia has shown interest in procuring a Shore-based Anti-ship version of the Brahmos. India is also expecting repeat orders from the Philippines military for the second batch sometime in 2023.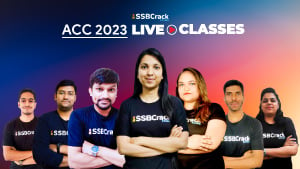 REVIEW QUESTIONS
New Delhi Is Set To Assume The Presidency Of The G20 For One Year Fro
December 1, 2022, to November 30, 2024
December 15, 2021, to November 30, 2022
October 1, 2022, to November 30, 2022
D. January 1, 2023, to November 30, 2023
Answer: A
India Joined The _ Member Of The Wassenaar Arrangement.
35th
40th
42nd
48th
Answer: C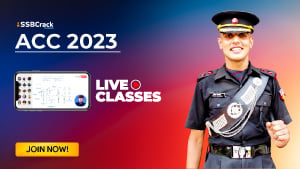 One Earth, One Family, One Future Is The Theme Of
MTCR
NSG
G-20
SAARC
Answer: C
The NCC First And Only Airstrip In The Country Is___.
Idukki Airstrip
Kochi Airstrip
Trombay Airstrip
None
Answer: A
The __ Edition of Exercise Agni Warrior between the Singapore & Indian Army.
10th
11th
12th
13th
Answer: C
ICG ALH Mk-III Squadron, 840 Sqn (CG) Commissioned In
New Delhi
Mumbai
Kolkata
Chennai
Answer: D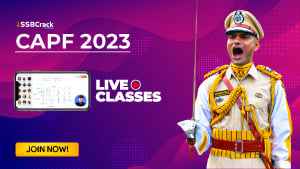 ALH MK-III Helicopter Manufactured By
DRDO
Israel Aerospace Industries
Boeing
HAL
Answer: D
BrahMos-NG a 290km Air-launched Missile Has A Speed Of
Mach 3.5
Mach 4.5
Mach 5.5
Mach 6.5
Answer: A
The INS Arighat Is A
Helicopter
Machine Gun
Submarine
Fighter Jet
Answer: C
BSF Is Celebrating Its __Raising Day On 01 Dec 2022.
50th
55th
58th
61st
Answer: C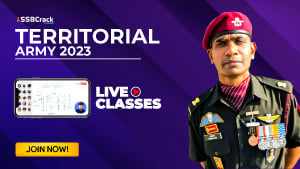 Kempegowda International Airport Is In
Mumbai
Kochi
Chennai
Bangalore
Answer: D
Which Of The Following Is The Training Command Of The Indian Navy?
ENC
WNC
SNC
None of the above
Answer: C
Heron TP Is A
Air to Air missile
Sniper Rifle
Anti-tank Guided missile
Drone
Answer: D
Which Of The Following Boundary Lines Is A Subject Of Dispute B/W India And Pakistan?
17th Parallel
24th Parallel
30th Parallel
26th Parallel
Answer: B
"The Nationalist" Book Is Written By
Minhaz Merchant
Sujata Massey
Tim Harford
Shimon Peres
Answer: A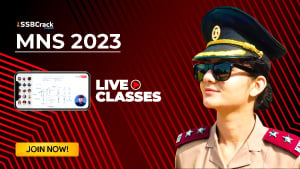 'No First Use Policy of Nuclear' Is Related To Which Nation Policy?
USA
India
UK
Pakistan
Answer: B
Which of the following is DRDO Technology Demonstration Vessel?
INS Delhi
INS Virat
INS Vagir
INS Anvesh
Answer: D
Ex 'SPITTING COBRA' Conducted b/w India &
USA
Oman
UAE
Russia
Answer: A
Hq Of Cochin Shipyard Ltd (CSL) Is In
Kochi
Chennai
Mumbai
Marmugao
Answer: A
First Largest Defence Equipment Manufacturer In India Is
BDL
HAL
BEL
AMPL
Answer: B
ALSO READ: