In today's Monthly Defence Current Affairs for August 2022, we are going to see the latest national and international defence current affairs. These defence current affairs will be very helpful for your upcoming NDA, CDS, CDS OTA, AFCAT, TA, Agniveer Army, Agniveer Navy, Agniveer Air force, Women Military Police, INET, MNS, ACC exams, SCO, PCSL, CAPF, and SSB interviews, and direct entries for Army, Navy, and Air force like SSC Tech, TGC, JAG, NCC, TES, 10+2 Cadet. Download a PDF file about current events at the end of this article.
Monthly Defence Current Affairs August 2022 
India's Military Spending For The Year 2021: Ranked Third-Highest In World
Total global military expenditure increased by 0.7 percent in real terms in 2021, to reach $2113 billion. The five largest spenders in 2021 were the United States, China, India, the United Kingdom and Russia, together accounting for 62 percent of expenditure, according to new data on global military spending published by the SIPRI.
India's Military spending for the year 2021 is ranked as third highest in the world as detailed below: (in Current US $ Million)
| | | |
| --- | --- | --- |
| S No | Country | Expenditure for 2021 |
| 1 | United States of America | 800,672.20 |
| 2 | China | 293,351.90 |
| 3 | India | 76,598.00 |
During 2017-21, the percentage of foreign procurement (both revenue and capital) made for the purchase of stores/ defence equipment has been in the range of 33.97 per cent to 41.60 per cent.
Indian and French Navies Exercise in The Atlantic
INS Tarkash, on her long-range overseas deployment, conducted a Maritime Partnership Exercise (MPX) with French Naval Ships in the North Atlantic Ocean on 29 and 30 July 2022.
Replenishment at sea was exercised between Tarkash and the French Fleet Tanker FNS Somme. This was followed by joint air operations with the maritime surveillance aircraft Falcon 50 participating in multiple simulated missile engagements and air defence drills.
Successful conduct of these surface and aerial exercises symbolises the high degree of professionalism and interoperability that exists between the two navies.
India and France have a range of regular institutional dialogue. India-France Strategic Dialogue takes place between National Security Advisors from both sides
The three services also have regular defence exercises; viz. Exercise Shakti(Army), Exercise Varuna (Navy), Exercise Garuda (Air Force).
Both nations have agreed to strengthen bilateral defence and security partnership through enhanced intelligence and information sharing, operational cooperation, bolstering mutual capabilities, expanding bilateral exercises and pursuing new initiatives in maritime, space and cyber domains.
Parliament Passes Bill To Ban Funding Of WMDs
Parliament on Monday passed a bill which seeks to ban funding of weapons of mass destruction and also empower the Centre to freeze, seize or attach financial assets and economic resources of people engaged in such activities.
The Weapons of Mass Destruction and their Delivery Systems (Prohibition of Unlawful Activities) Amendment Bill, 2022, piloted by External Affairs Minister S Jaishankar, was passed with a voice vote. The Weapons of Mass Destruction and their Delivery Systems (Prohibition of Unlawful Activities) Act, passed in 2005, only banned the manufacture of weapons of mass destruction.
The Bill seeks to insert a new Section 12A in the existing law which states that "no person shall finance any activity which is prohibited under this Act, or under the United Nations (Security Council) Act, 1947 or any other relevant Act for the time being in force, or by an order issued under any such Act, in relation to weapons of mass destruction and their delivery systems."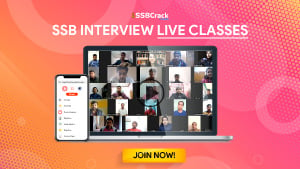 HAL To Supply 12 Light Utility Helicopters To Armed Forces
HAL has received the Letter of Intent from the Services for the manufacture of 12 LUH, which have been designed and developed indigenously. At the same time, nine LCH have been manufactured against the sanction of 15 limited series production variants and are in the process of being handed over to the Services.
In another development, the Army is in negotiations for acquiring 11 more Apache AH-64E attack helicopters from the U.S.
In June, the Army raised its first LCH squadron in Bengaluru which will move to the LAC in Eastern Command once complete next year. "Of the 15 LSP on order, nine LCH have been produced. They are in the acceptance stage. As of now, the Army is looking at acquiring around 111 LUH and 95 LCH.
More Apache attack helicopters
The Cabinet Committee on Security had earlier given sanction for the procurement of 39 AH-64 Apache attack helicopters from the U.S. Following this, IAF inducted 22 Apaches procured under a deal signed in September 2015.
Hellfire R9X: The Missile That Turned Al-Qaeda Leader Ayman Al-Zawahiri Into Ashes
The Hellfire R9X missile, an anti-tank weapon used by the Central Intelligence Agency (CIA) in the recent killing of Al Qaeda chief and key plotter of the 9/11 terrorist attack, Ayman al Zawahiri has been used to kill a few high-profile terrorists before being used to eliminate Zawahiri on July 31 in Afghanistan.
Hellfire R9X missile is basically a modified version of the renowned Hellfire missile which was an anti-tank weapon developed in the 1980s and was later modified numerous times, especially after the 9/11 attacks, to target individuals.
The missile is designed in a way that it can shove more than 100 pounds of metal in order to kill its target, be it a car or building.
Zawahiri took over the leadership of Al-Qaeda after the US Forces hunted down Osama bin Laden in Jalalabad of Pakistan.
What is the Hellfire 9X?
Also called the "ninja bomb," the missile has become the US weapon of choice for killing leaders of extremist groups while avoiding civilian casualties.
The missile is fired from a Predator drone. It has no warhead but deploys six blades that fly in at high speed, crushing and slice the targeted person.
This is the reason why it's called the "flying Ginsu", after the 1980 TV commercial for Japanese kitchen knives that would cut cleanly through aluminum cans and remain perfectly sharp.
The R9X variant of Hellfire is used only in specific circumstances, particularly when a terrorist leader has been pinpointed. It is intended to limit damage compared to typical missiles by reducing the risk of killing innocent civilians around the target.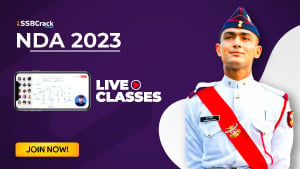 DRDO Successfully Test Fires Indigenously Developed Laser-guided ATGMs
Indigenously developed Laser-Guided Anti-Tank Guided Missiles (ATGM) were successfully test-fired from Main Battle Tank Arjun by DRDO and Indian Army at KK Ranges with support of Armoured Corps Centre & School Ahmednagar in Maharashtra on August 04, 2022.
The all-indigenous Laser Guided ATGM employs a tandem High Explosive Anti-Tank (HEAT) warhead to defeat Explosive Reactive Armour protected armoured vehicles. The ATGM has been developed with multi-platform launch capability and is currently undergoing technical evaluation trials from 120 mm rifled gun of MBT Arjun.
Raksha Mantri Shri Rajnath Singh has complimented DRDO and Indian Army for successful performance of the Laser Guided ATGMs. Secretary, Department of Defence R&D and Chairman DRDO Dr G Satheesh Reddy congratulated the teams associated with the test firing of Laser Guided ATGMs.
Indian Navy's All Woman Aircrew Creates History
On 03 August 2022, five officers of the Indian Navy's INAS 314 based at Naval Air Enclave, Porbandar, created history by completing the first all-women independent maritime reconnaissance and surveillance mission in the North Arabian Sea onboard a Dornier 228 aircraft.
The aircraft was captained by the Mission Commander, Lt Cdr Aanchal Sharma, who had pilots, Lt Shivangi and Lt Apurva Gite, and Tactical and Sensor Officers, Lt Pooja Panda and SLt Pooja Shekhawat in her team. INAS 314 is a frontline Naval Air Squadron based at Porbandar, Gujarat.
INAS 314 operates the state-of-the-art Dornier 228 maritime reconnaissance aircraft. The squadron is commanded by Cdr SK Goyal, a Qualified Navigation Instructor.
This first-of-its-kind military flying mission was, however, unique and is expected to pave the way for women officers in the aviation cadre to assume greater responsibility and aspire for more challenging roles. It perhaps marks a unique achievement for the Armed Forces that a crew of only women officers undertook an independent operational mission in a multi-crew maritime surveillance aircraft.
 Many congratulations to these officers for successfully doing so and inspiring millions of women all across India and the world to break free from all shackles and achieve their dreams.
 It was indeed a mission that showcased "Nari Shakti" in its real spirit.
India To Supply Landing Assault Craft, 24 Utility Vehicles To Bolster Maldives' Maritime Security
Taking the time-tested India-Maldives defence & security partnership to a notch higher, India has announced the supply of a second Landing Assault Craft (LCA) and a replacement ship for earlier provided CGS Huravee to bolster the maritime apparatus of Maldives National Defence Force (MNDF).

Landing Craft Assault (LCA) is an amphibious naval vessel designed for transport of ground forces during amphibious assault operations. It can transport cargo/personnel from landing helicopter docks (LHD) to coastal areas.

India has also announced the gifting of '24 Utility Vehicles to continue the support for modernisation of MNDF infrastructure and equipment. Further, a grant assistance of $50 million Line of Credit facility has also been approved for carrying plethora of defense projects.

The decisions were taken in the 2nd August 2022 meeting between President of Maldives Ibrahim Mohamed Solih and Prime Minister Narendra Modi in New Delhi.
Indian Army Conducts 5-day Exercise To Test Satellites
In a five-day-long satellite communication exercise, the Indian Army has tested all of its space-based assets to ensure their operational readiness. The Army has also completed a study on the communication, cyber and electromagnetic effects reported during the ongoing Russia-Ukraine war.

The exercise named "Skylight" was conducted from July 25 to July 29.

The Army is utilising the services of a number of satellites belonging to the ISRO.

The types of satellite communication terminals tested during the exercise included static terminals, transportable vehicle-mounted terminals, man-portable and small form factor man-pack terminals.

The focus of the Army's study on the war is on "military communications and electronic warfare".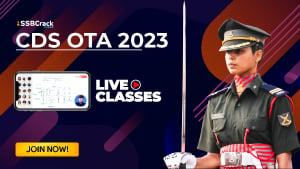 India's 1st Passenger Drone, Built For Indian Navy, Can Carry 130 Kgs
A startup in Maharashtra's Pune has created the country's first passenger drone – Varuna. The pilotless drone, developed for the Indian Navy, can carry a payload of up to 130 kgs. The drone has the power to cover 25 kilometres of distance with that weight.
The drone, manufactured by Sagar Defense Engineering Company, is capable of a safe landing even after a technical snag in the air. In case of emergency, the parachute will automatically open and help in a safe landing.
Bharat Drone Mahotsav 2022
India's biggest Drone Festival – Bharat Drone Mahotsav 2022 was inaugurated in New Delhi by the Prime Minister.
The drone technology in the SVAMITVA scheme launched by the Government of India, within less than a year, has helped about half a million village residents to get their property cards by mapping out the densely-populated areas.
In 2021, the Ministry notified liberalized drone rules with the aim to encourage R&D and make India a drone hub.
The drone services industry is expected to grow to over Rs 30,000 crore in next three years and generate over five lakh jobs.
Indian Army Plans To Use 5G To Boost Frontline Troops Communication
In order to improve communication services for frontline soldiers, the Indian Army is planning to utilise 5G telecom services in tactical battlefield areas. A joint services study was recently conducted on the implementation of 5G in the armed forces.
The high bandwidth and low latency of 5G are better suited for critical communication services for front-line troops.
The study recommendations are being studied by the three services — Army, Navy, and Air Force.
On August 1, India's biggest ever auction of telecom spectrum — 5G — received a record Rs 1.5 trillion of bids, with Mukesh Ambani's Jio cornering nearly half of all the airwaves sold with an Rs 88,078 crore bid.
After 40 rounds over seven straight days, market leader Jio acquired 24,740 MHz of 5G airwaves — which can offer mobile internet speeds 10 times faster than 4G — worth a whopping Rs 88,078 crore, contributing nearly 59% to the central kitty.
12th DefExpo To Be Held In Gandhinagar
The 12th edition of DefExpo – India's flagship exhibition on Land, Naval and Homeland Security systems – will be held in Gandhinagar, Gujarat between October 18-22, 2022. The five-day event will witness three business days followed by two public days. Live demonstrations showcasing the equipment and skill set of the Armed Forces, DPSUs and Industry will be held on all five days at Sabarmati River Front through active participation and synchronized efforts at all levels.
DefExpo 2022 is in line with the vision of Prime Minister Shri Narendra Modi to achieve self-reliance in defence and achieve export of $5 billion by 2025. India has successfully established itself as an emerging defence manufacturing hub with numerous international orders being bagged by Indian companies in recent years. The Indian Defence industry has been keenly anticipating DefExpo-2022 which is Asia's largest event in the defence sector. It was postponed in March 2022 due to logistical problems being faced by the participants.
The Ministry of Defence has introduced numerous policy reforms in recent years such as simplifying industrial licensing process; allowing 74% Foreign Direct Investment (FDI) through automatic route; release of positive list of items to be procured only from Indian manufacturers; launch of seven new defence companies; Innovation for Defence Excellence (iDEX); Defence Innovation Start-up Challenge (DISC); Defconnect; Artificial Intelligence in Defence (AiDef) etc.
Indian Army Launches "HIM- DRONE-A-THON"
The Indian Army in collaboration with the Drone Federation of India launched the 'Him Drone-a-thon' programme on 08 August 22. This aimed to catalyse and provide focused opportunities to the Indian drone ecosystem to develop path-breaking drone capabilities for meeting the requirements of frontline troops.

The 'Him Drone-a-thon' programme is panning India sustained connect between all stakeholders including industry, academia, software developers and drone product manufacturers. It will be conducted in stages with quantifiable parameters (like altitude, weight, range, endurance etc) being progressively enhanced based on demonstrated capabilities.

As a start point, development in the following categories are included:-

Logistics/ Load carrying Drone in High Altitude Areas.

Autonomous Surveillance/ Search & Rescue Drone.

Micro/ Nano Drones for Fighting in Built Up Areas.
DRDO-Developed ATAGS To Give 21 Gun Salute At Independence Day Celebrations
For the first time in the history of India, the indigenously developed artillery gun ATAGS (Advanced Towed Artillery Gun System) prototype developed under the government's Make in India initiative will be fired from the Red Fort during the Independence Day celebrations on August 15.
The completely indigenous gun designed and developed by DRDO will give the ceremonial 21 Gun Salute along with the "25 Pounder British guns" which are traditionally fired till now. A team of DRDO's Armament Research and Development Establishment (ARDE), Pune,
This is the longest-range cannon in the world and is capable of hitting targets from 45 to 48 km. The biggest thing is that for the first time it is Made in India by Bharat Forge.
The ATAGS project was started in 2013 by DRDO to replace older guns in service in the Indian Army with a modern 155mm artillery gun. ARDE partnered with two private firms Bharat Forge Limited and Tata Advanced Systems Limited for the manufacturing of this specialised gun.
India Bids Farewell To British 1-pounder Gun After 75 Years
Seventy-five years after independence, the gun salute on August 15 will feature not the British 1-pounder gun, but an indigenous weapon, modified for the occasion: the ATAGS or Advanced Towed Artillery Gun System, developed by the DRDO and manufactured by Bharat Forge and Tata Power.
The ATAGS 155mm howitzer, being customised for the occasion, will be part of the gun salute along with the old British 1 pounder, defence secretary Ajay Kumar said. The ATAGS gun is being readied for use by the Indian Army.
The QF 1 pounder, universally known as the pom-pom due to the sound of its discharge, was a 37 mm British autocannon, the first of its type in the world. It was used by several countries initially as an infantry gun and later as a light anti-aircraft gun.
This year, National Cadet Corps (NCC) students from every district of the country will be part of the function. They will be positioned during the function over a huge map of India, standing at the places they belong to, in traditional costumes. Usually, just NCC cadets from Delhi are involved.
IAF To Participate In Bilateral Exercise Hosted By Malaysia
A contingent of the Indian Air Force left for Malaysia today to participate in a bilateral exercise named 'Udarashakti'.
Indian Air Force is participating in the air exercise with Su-30 MKI and C-17 aircraft while the RMAF will be flying Su 30 MKM aircraft. The Indian contingent departed from one of its air bases directly for their destination, the RMAF base of Kuantan.
The exercise will give an opportunity to IAF contingent members to share and learn best practices with some of the best professionals from RMAF, while also discussing mutual combat capabilities. 
The four days of exercise will witness the conduct of various aerial combat drills between the two Air Forces. Ex Udarashakti will fortify the long-standing bond of friendship and enhance the avenues of defence cooperation between the two Air Forces, thereby augmenting security in the region.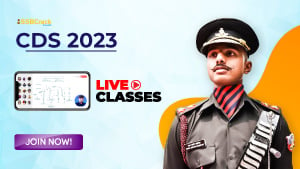 Rajnath Singh Interacts With 2022 Commonwealth Games Medalists & Participants
Raksha Mantri Shri Rajnath Singh interacted, in New Delhi on August 12, 2022, with the Armed Forces personnel who brought laurels to the country in the recently concluded Commonwealth Games at Birmingham, United Kingdom. It is a commendable feat that 15 sportspersons from the three services bagged six Gold, four Silver and five Bronze medals for India, out of the total 31 personnel who participated in the Games held between July 28 – August 08, 2022.
Gold medalists Naib Subedar Jeremy Lalrinnunga, Havildar Achinta Sheuli, Subedar Amit, Subedar Deepak Punia, Ag PO PT Naveen and Ag PO Com (Tel) Eldhose Paul attended the felicitation ceremony along with Silver and Bronze medal winners as well as other participants. Shri Rajnath Singh lauded the contingent for their superlative performance, encouraging them to excel in all future sporting events and bring glory to the nation. Chief of the Air Staff Air Chief Marshal VR Chaudhari, Chief of the Naval Staff Admiral R Hari Kumar, Defence Secretary Dr Ajay Kumar, Vice Chief of Army Staff Lt Gen BS Raju were present on the occasion.
India's 1st Indigenous Hydrogen-fuelled Electric Vessel To Be Delivered By 2023: CSL
In a bid to kickstart the country's efforts toward green shipping, India's first indigenous Hydrogen-fuelled electric vessel which is being developed at the CSL is expected to be delivered by March-April next year, informed CSL chairman and managing director Madhu S Nair.
The construction of the hydrogen-fuelled electric vessel, which is a pilot project is halfway complete with its engineering done and construction, is expected to start very soon, said Nair further adding that the order to purchase the necessary equipment will be done shortly.
"This is for medium-sized ships with a maximum length of 130 meters, a width of 25 meters and a weight of 6,000 tons. There will also be a facility where six such ships can be parked together and lifted, along with a one-and-a-half-kilometre berth," he said.
"After this will be completed, a minimum of 3,000 people will get jobs, thus an economic growth as well. We are scheming much larger export orders and defence orders. We have 14 defence orders worth Rs 6,500 crore and have signed the next generation missile vessels worth Rs 9,000-10,000 crore, as well," he said adding that they have taken orders for 8 ships from Germany as well.
Apart from that, The Vessel ATAL, is designed as a modern high-end passenger vessel with electric propulsion suitable for carrying 1200 passengers and 1000T cargo. It is built for "all-weather" operations on the Mainland to A&N. The vessel of length 157 Mtr has all modern facilities.
INDO OMAN Joint Military Exercise AL NAJAF IV Concludes
The Indo Oman Joint Military Exercise Al Najaf IV concluded at Mahajan Field Firing Ranges. A solemn Closing Ceremony marked the culmination of the exercise. This platoon level 13 days exercise had commenced on 01 August 2022.
The aim of the exercise was to achieve inter-operability and to acquaint each other with operational procedures and combat drills in a Counter Terrorism environment under United Nations mandate. Both armies were able to achieve the stated objectives.
Relationship: While people-to-people contact between India and Oman can be traced back 5000 years, diplomatic relations were established in 1955 and the relationship was upgraded to Strategic partnership in 2008. Oman has been a key pillar of India's West Asia Policy.
The JMCC is the highest forum of engagement between India and Oman in the field of defence.
Military Exercises:
Army exercise: Al Najah
Air Force exercise: Eastern Bridge
Naval Exercise: Naseem Al Bahr
President Confers Vayu Sena Medal To IAF's Woman Pilot Deepika Misra
Wing Commander Deepika Misra Flying has been awarded Vayu Sena Medal for Gallantry for her role in flash floods in Madhya Pradesh in August, last year. She helped in saving 47 lives in operations carried out amid strong winds and inclement weather.
Misra is a Qualified Flying Instructor and an Instrument Rated Instructor and Examiner. The government also conferred the Vayu Sena Medal for Gallantry to Group Captains Rahul Singh and Ravi Nanda for their roles in Operation Devi Shakti last year to bring back Indians from Kabul, Afghanistan.
The President of India Droupadi Murmu on Sunday awarded Naik Devendra Pratap Singh from the Army Kirti Chakra, the second highest peacetime gallantry award, for displaying indomitable courage and devotion beyond the call of duty resulting in the elimination of two hardcore terrorists in Pulwama the  in Jammu and Kashmir. He belongs to the 55th Battalion of the Rashtriya Rifles (RR).
To the Army, President awarded a total of Kirti Chakra 01, Shaurya Chakra 08 (02 posthumous), Bar to Sena Medal (Second time) 02, Sena Medal 81 (Including 05 posthumous), Mention-in-Despatches 41 (Including 01 posthumous).
President awarded Shaurya Chakra to Lt Cdr Mritunjay Kumar and a Nao Sena Medal to Vineet Kumar, LA (AH), for gallantry to Indian Navy personnel on the eve of Independence Day The IAF has conferred a total of seven Vayu Sena Medals and one Mention-in-Dispatches to the personnel of the Air Force for their acts of Gallantry.
The CRPF and Jammu and Kashmir Police were decorated with the maximum gallantry awards for undertaking counter-terrorist operations in the Union Territory as the Centre announced various service medals for a total of 1,082 personnel on the occasion of Independence Day.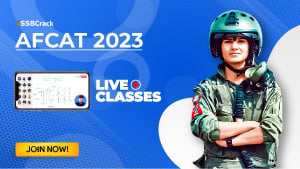 Raksha Mantri Hands Over Indigenously developed Equipment & Systems To Indian Army
Rajnath Singh handed over indigenously developed equipment and systems to the Indian Army in New Delhi. These include Future Infantry Soldier as a System (F-INSAS), new generation anti-personnel mine 'Nipun', rugged and automatic communication system with enhanced capabilities, upgraded sights system for tanks and advanced thermal imagers.
The equipment/systems have been jointly developed by Indian Army in collaboration with Defence Public Sector Undertakings, DRDO and the Industry.
The details of the equipment and systems handed over to the Indian Army are as follow:
Future Infantry Soldier as a System
Future Infantry Soldier is being equipped with three primary sub systems. The first sub system is the modern state of art assault rifle along with day and night holographic and reflex sights. The sights are mounted on the weapon and also on helmet to enable a 360-degree visibility and accuracy in operational conditions. In addition to the primary weapon system, the soldiers will also be kitted with multi-mode hand grenade which has also been procured indigenously along with multi-purpose knife.
The second sub system is protection system. This gives protection through a specially designed helmet and a bullet proof jacket. The third sub system consists of communication and surveillance system. This F-INSAS system is capable of further upgradation by incorporating real time data connectivity.
Anti-Personnel mine 'Nipun'
For a long time, the Indian Army has been using vintage NMM 14 mines. With the efforts of Armament Research and Development Establishment, Pune and the Indian industry, a new Indian mine named 'Nipun' has been developed. It will enhance the protection provided to the troops on the borders. The mine is more potent and effective than the existing anti-personnel mine.
Handheld Thermal Imager (Uncooled)
This equipment is for surveillance and detection. It gives visibility in both day and night and in adverse weather conditions to the soldiers to detect enemy movement and activities.
Commander Thermal Imaging Sight for T-90 tank
This equipment gives enhanced visibility and range to the commanders of armoured columns. Earlier, in T-90 tanks had image intensification systems which had its own limitations and constraints. The limitations have been overcome by use of thermal imaging sight produced by India Optel Limited.
Downlink Equipment with Recording Facility
This downlink equipment helps the helicopters in carrying out constant reconnaissance and surveillance of the borders and operational areas. While on missions, reconnaissance data observed is recorded in the system and can be accessed only when the helicopter returns to the base. The equipment, produced indigenously by M/s Exicom Private Limited, is fitted on the Advanced Light Helicopter.
Semi Ruggedised Automatic Exchange System Mk-II
Indian Army had exchanges that provided line communications to the operationally deployed units. However, there were limitations in terms of numbers of subscribers and quantum of data that could be communicated. Also, the equipment could not work with latest internet protocol technology. A new system has been developed by the Bharat Electronics Limited, Kotdwar, which overcomes all inadequacies of the older system.
Upgraded Radio Relay (Frequency Hopping)
In challenging forward areas, where no lines or other forms of communication are available, Indian Army has to extend its communication system. With this radio relay system, forward troops are in a position to operate their communication equipment and radio sets at much longer ranges and in greater depths than hither-to-fore. This is an advanced system with frequency hopping technology and very high capacity. It has been developed by Bharat Electronics Limited, Bengaluru.
Solar Photovoltaic Energy Project
One of the most challenging terrain and operational sectors of the country is the Siachen Glacier. The complete power requirement in the area to operate various equipment was met only through captive generator supply. A solar photo-voltaic plant has been installed to improve the overall energy requirements and also obviate dependence on fossil fuels. This plant at Partapur was virtually dedicated to the Nation by the Raksha Mantri.
Landing Craft Assault (LCA)
There are boats operating in Pangong Tso lake, however, they have limited capabilities. The LCA is much more versatile and has overcome the limitations of launch, speed and capacity. It has enhanced the capability to operate across the water obstacles in Eastern Ladakh. LCA has been indigenously developed by M/s Aquarius Ship Yard Limited, Goa.
Mini Remotely Piloted Aerial System (RPAS)
RPAS removes the operational limitations faced by the Indian Air Force aircraft and the heron Unmanned Aerial Vehicles at tactical level. It empowers the Indian Army by removing the restricted capability for surveillance, detection and reconnaissance at the infantry battalion and mechanised units level.
Infantry Protected Mobility Vehicle (IPMV)
IPMV provides mobility and more protection to a large number of infantry soldiers posted at the Northern Borders. It has been made by M/s Tata Advance Systems Limited.
Quick Reaction Fighting Vehicle (Medium)
The second vehicle along with the Infantry Mobility Protected Vehicle for enhanced mobility of our troops in Eastern Ladakh is the Quick Reaction Fighting Vehicle (Medium). It facilitates quick deployment of troops and will enable much faster reaction. The vehicles have been procured from Tata Advanced Systems Ltd. These are tailor made vehicles with high mobility, enhanced firepower & protection. It will facilitate in creating moral ascendency in our Northern Borders.
Culmination Of Exercise UDARASHAKTI
The bilateral exercise, Ex UDARASHAKTI between the Indian Air Force (IAF) and the Royal Malaysian Air Force (RMAF) culminated at the RMAF Air Base Kuantan on 16 Aug 2022.
Spanning four days, the exercise saw the two Air Forces work in cohesion through a series of complex aerial combat drills in multiple domains and exercise settings. The exercise was characterised by the display of a high degree of professionalism by all participants.
Ex UDARASHAKTI provided both the Air Forces, an opportunity to share each other's best practices. The culmination of the exercise was marked by a traditional closing ceremony and a seven aircraft formation flypast of Su-30MKI & Su-30 MKM aircraft over the air base. The IAF team will now fly to Darwin, Australia to participate in Ex PITCH BLACK-22.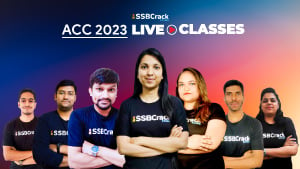 VINBAX 2022 Concludes at Chandimandir
Vietnam-India Bilateral Army Ex VINBAX 2022 concluded at Chandimandir with an impressive display of Multi Agency Humanitarian Assistance in Disaster Relief (HADR) demonstration and an equipment display showcasing the Make in India and Atmanirbhar Bharat initiatives.
The exercise commenced on 01 August and was focused on deployment of Army Engineer and Medical teams in UN Peacekeeping operations. The final validation exercise nicknamed 'Men in Blue' was built around the setting up of a base in a remote African location faced with myriad challenges.
The closing ceremony was attended by H.E Pham Sanh Chau the Ambassador of Vietnam to India and a high-level observer delegation of VPA who had flown down, especially for the purpose. On the Indian side Lt Gen Nav Kumar Khanduri, GOC in C Western Comd presided over the event, which was hosted by Lt Gen Pratik Sharma, GOC Kharga Corps. Speaking on the occasion the dignitaries emphasised the close relationship and convergence of interests between Vietnam and India.
The next edition of VINBAX will be hosted in Vietnam in 2023.
Durand Cup 2022 In Manipur
Asia's Oldest Football Tournament Durand Cup has begun. The 131st edition of the Durand Cup 2022 has been kicked off, the Union Defence Minister Rajnath Singh and COAS Manoj Pande visited Manipur as a spectator of the inaugural match. The inaugural match was held at the Khuman Lampak Stadium in Imphal.
Rajnath Singh said, delighted to attend the Inaugural Ceremony of the Imphal Chapter of Durand Cup-2022. The Indian Army has done a commendable job by organising the matches in Manipur.
West Bengal, Assam, and Manipur are hosting the Durand Cup 2022.
Out of 20 teams, 11 teams will be from various clubs that play Indian Super League, five teams from I-league, and four teams from Armed Forces. The former Foreign Secretary of British India, Mortimer Durand founded the Durand Cup in 1888.
Hindustan Aeronautics To Open Office In Malaysia
HAL on Thursday signed an MoU for establishing an office in Kuala Lumpur, Malaysia in the presence of the Secretary of Defence, Dr Ajay Kumar.
The office in Malaysia will help HAL in tapping the new business opportunities for Fighter Lead-in Trainer (FLIT) LCA and other requirements of the Royal Malaysian Air the force (RMAF) like Su-30 MKM and Hawk upgrades.
HAL submitted a proposal to the Ministry of Defence (MINDEF), Malaysia in October 2021 for the supply of 18 FLIT LCAs against a global tender issued by RMAF.
Further, being one of the largest producers of Russian-origin Su-30 aircraft, HAL has the capabilities to extend the required support to RMAF for the Su-30 MKM fleet which is facing low serviceability issues due to the ongoing Russia-Ukraine crisis. HAL can support RMAF for upgrading their Hawk fleet as well. Other HAL platforms like HTT-40, Do-228, Advanced Light Helicopter (ALH), Light Combat Helicopter (LCH) etc., have the potential to be inducted by RMAF in future.
Considering the above factors, HAL's office in Kuala Lumpur will take up the market promotion of HAL's range of products and services not only in Malaysia but in the entire Southeast Asia.
IAF Participation In Exercise PITCH BLACK 2022
An IAF contingent has reached Australia for participating in Exercise Pitch Black 2022 scheduled to be held from 19 Aug 22 to 08 Sep 22 in Darwin. This is a biennial, multi-national exercise hosted by the Royal Australian Air Force.
It will focus on Large Force Employment warfare. The last edition was conducted in 2018. This year's exercise will see the participation of over 100 aircraft and 2500 military personnel from various air forces.
The IAF contingent, led by Group Captain YPS Negi, comprises over 100 air warriors, deployed with four Su-30 MKI fighters and two C-17 aircraft. They will undertake multi-domain air combat missions in a complex environment and will exchange best practices with the participating air forces.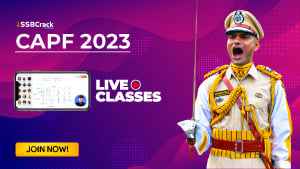 India, Australia Conclude Maritime Exercise Near Perth
The Maritime Partnership Exercise (MPX) between the navies of India and Australia concluded on Saturday. INS Sumedha participated with HMAS Anzac in the exercise reaffirming the strong navy-to-navy links and interoperability.
Indian Navy's INS Sumedha was docked at Perth in Australia to celebrate India's 76th Independence Day on Monday.
INS Sumedha is an indigenously built Naval OPV deployed for multiple roles independently and in support of Fleet Operations. She is part of the Indian Navy's Eastern Fleet based and functions under the operational command of the Flag Officer Commanding-in-Chief, ENC.
The visit of INS Sumedha underscores India's vision of SAGAR (Security and Growth for All in the Region) and shared objectives of the two countries towards ensuring good order in the maritime domain and the Indian Navy's commitment to building bridges of friendship and strengthening cooperation with friendly maritime nations.
India In Advanced Stage of Talks With US For Procurement of MQ-9B drones
India is in an advanced stage of negotiations with the US to procure 30 MQ-9B Predator armed drones at a cost of over USD 3 billion to crank up its overall surveillance apparatus along the LAC with China and in the Indian Ocean, people familiar with the development.
The long-endurance-hunter-killer drones are being procured for the three services as they can carry out a variety of roles including maritime surveillance, anti-submarine warfare, over-the-horizon targeting and hitting stationary ground targets.
The MQ-9B drone is a variant of MQ-9 "Reaper" that was reportedly used to fire a modified version of the Hellfire missile which eliminated al-Qaeda leader Ayman al-Zawahiri in the heart of Kabul last month.
In 2020, the Indian Navy had taken on lease two MQ-9B Sea Guardian drones from General Atomics for a period of one year for surveillance in the Indian Ocean. The lease period has been extended subsequently.
Exercise Samanjasya 2022
With an aim to achieve operational synergy, enhance cooperation & refine logistics aspects between Indian Army & BSF, Exercise Samanjasya was conducted under the aegis of Battle Axe Division and Rajasthan Frontier for cohesive National Security.
BSF
The BSF was raised in 1965, after the India-Pakistan war.
It is one of the seven Central Armed Police Forces of the Union of India under the administrative control of the Ministry of Home Affairs (MHA).
Other Central Armed Police Forces are Assam Rifles (AR), ITBP, CISF, CRPF, NSG and SSB.
The 2.65-lakh force is deployed along the Pakistan and Bangladesh borders.
It is deployed on Indo-Pakistan International Border, Indo-Bangladesh International Border, LoC along with Indian Army and in Anti-Naxal Operations.
DRDO & Indian Navy Successfully Flight-Test Vertical Launch Short Range Surface-To-Air Missile
DRDO and the Indian Navy successfully flight-tested Vertical Launch Short Range Surface-to-Air Missile (VL-SRSAM) from the Integrated Test Range (ITR), Chandipur off the coast of Odisha on August 23, 2022.
The flight test was carried out from an Indian Naval Ship against a high-speed unmanned aerial target for demonstration of vertical launch capability. The missiles, equipped with indigenous Radio Frequency seekers, intercepted the target with high accuracy. The VL-SRSAM system has been indigenously designed and developed by DRDO.
During the test launch, flight path, and vehicle performance parameters were monitored using flight data, captured by various Range instruments such as Radar, Electro-optical tracking system (EOTS) and Telemetry systems deployed by ITR, Chandipur. The launch was monitored by senior scientists from various DRDO labs involved in the design and development of the system such as Defence Research & Development Laboratory (DRDL), Research Centre Imarat (RCI), Hyderabad, and R&D Engineers, Pune.
Raksha Mantri Shri Rajnath Singh has complimented DRDO, Indian Navy, and associated teams on the successful flight trial of VL-SRSAM and stated that the missile will prove to be a force multiplier for the Indian Navy.
Secretary Department of Defence R&D & Chairman DRDO congratulated the teams involved in the successful flight test and said that the trial has proved the effectiveness of the weapon system. He added that it will further strengthen the Indian Navy for neutralising various aerial threats at close ranges including sea-skimming targets.
Pinaka Extended Range Rocket Successfully Flight-tested In Pokhran
Trials of the Pinaka extended range rocket was carried out at Pokhran Firing Ranges in Rajasthan on Wednesday. Multiple successful test firings were carried out during the tests.
The Pinaka rocket has been developed by DRDO, however, the rockets are produced by private sector firm. The Pinaka is an Artillery Missile System capable of striking into enemy territory up to a range of 75 km with high precision.
The missile system has been jointly developed by various DRDO Laboratories viz. Armament Research & Development Establishment (ARDE), Research Centre Imarat (RCI), Defence Research and Development Laboratory (DRDL), Proof & Experimental Establishment (PXE) and High Energy Materials Research Laboratory (HEMRL).
Amid the ongoing border standoff with China in eastern Ladakh, the Indian Army has deployed Pinaka and Smerch Multiple Rocket Launcher Systems (MRLS) at forward position.
Indian Navy Set To Commission INS Vikrant
02 Sep 2022 will mark the historical milestone of realisation of the Nation's commitment towards 'Aatma Nirbharta', a landmark date for the Indian Navy and the entire Nation; with the Commissioning of the first IAC 'Vikrant'. Hon'ble Prime Minister would be the Chief Guest on this momentous occasion.
Designed by the Warship Design Bureau (WDB), the Indian Navy's in-house organisation and built by M/s Cochin Shipyard Limited (CSL), a Public Sector Shipyard under the Ministry of Ports, Shipping & Waterways, the Indigenous Aircraft Carrier is christened after her illustrious predecessor, India's first Aircraft Carrier which played a vital role in the 1971 war.
Vikrant meaning victorious and gallant, the foundation for prestigious IAC was firmly established in Apr 2005 by ceremonial Steel Cutting. In order to push the indigenisation drive, the Warship grade steel required for the construction of IAC was successfully indigenised through Steel Authority of India Limited (SAIL) in collaboration with Defence Research & Development Laboratory (DRDL) and Indian Navy. The hull fabrication progressed thereafter and the ship's keel was laid in Feb 2009. The first phase of ship construction was completed with the successful launch of the ship in Aug 2013.
The 262 m long and 62 m wide Vikrant displaces approx 43000 T when fully loaded, having a maximum designed speed of 28 Knots with endurance of 7500 NM. The ship has around 2200 compartments, designed for a crew of around 1600 that include specialised cabins to accommodate women officers and sailors. The carrier is designed with a very high degree of automation for machinery operations, ship navigation and survivability.
The carrier is equipped with the latest state of the art equipment and systems. (The ship boasts of a fully-fledged state of the art Medical Complex with latest medical equipment facilities that includes major modular OT, emergency modular OT, physiotherapy clinic, ICU, laboratories, CT scanner, X-Ray machines, Dental complex, Isolation ward and telemedicine facilities etc.)
'Vikrant' has large number of indigenous equipment and machinery, involving major industrial houses in the country viz. BEL, BHEL, GRSE, Keltron, Kirloskar, L&T, Wartsila India etc. as well as over 100 MSMEs. The indigenisation efforts has also led to development of ancillary industries, besides generation of employment opportunities for 2000 CSL personnel and about 13000 employees in ancillary industries thus bolstering plough back effect on Nation's economy.
Samir Kamat Appointed As New DRDO Chief
Government on Thursday appointed Samir Kamat as the new chief of the DRDO. Kamat who was heading the Naval Systems & Materials, Vishakhapatnam will serve till the age of 60.

Kamat is a Distinguished Scientist, an engineering graduate in Metallurgical Engineering from IIT Kharagpur in 1985 and PhD in Materials Science and Engineering from The Ohio State University, the USA in 1988, specialising in the area of mechanical behaviour of materials.

He had joined DRDO at DMRL, Hyderabad, as Scientist 'C' in 1989 and rose to the position of OS/Sc 'H' in October 2013.

The incumbent G Satheesh Reddy, 59, whose four-year tenure was ending today, has been made the Scientific Advisor to the Defence Minister.
Indian Navy Receives First-ever Fully Indigenous AK-630 Gun Ammo
In a major boost for achieving indigenisation in the armed forces, the Indian Navy on Friday received its first-ever fully Made in India 30mm ammunition for AK-630 guns fitted on warships.
Speaking on the occasion, Vice Admiral Ghormade said, "This a major achievement for the country that private industry has developed fully indigenous ammunition. It has been done in 12 months and all components are indigenous."
With the collaborative approach, the Indian Navy has been able to successfully develop an alternate source of supply for 30mm ammunition, Navy officials added.
The AK-630 is a Soviet and Russian fully automatic naval, rotary cannon, close-in weapon system. The "630" designation refers to the weapon's six gun barrels and their 30 mm calibre.
The system is mounted in an enclosed automatic turret and directed by MR-123 radar and television detection and tracking. The weapon's primary purpose is defense against aircraft and helicopters. Effectiveness against anti-ship missiles and other precision-guided weapons is limited due to the limitations of the radar and aiming system and due to the dispersion of a short-barreled gun.
VAJRA PRAHAR 2022 Culminated At Bakloh
The 13th Edition of India – USA Joint Special Forces Exercise VAJRA PRAHAR 2022 culminated at Bakloh (HP) on 28 August 2022. This annual exercise is hosted alternatively between India and the United States. The 12th edition was conducted at Joint Base Lewis Mc Chord, Washington (USA) in October 2021.
The 21-day joint training provided an opportunity for the Special Forces from both nations to train in Air Borne Operations, Special Operations and Counter Terrorism operations in a joint environment under United Nations Charter. The exercise was conducted in two phases; the first phase involved combat conditioning and tactical level special missions training exercises and the second phase included 48 hours of validation of training received by both contingents in the first phase.
Both contingents expressed immense satisfaction on the outcomes of the exercise, in terms of the standards achieved and sharing of best practices, when both contingents undertook joint training, planning and execution of a series of mock operations in simulated conventional and unconventional scenarios in mountainous terrain.
Exercise VAJRA PRAHAR with the US Special Forces is significant in terms of security challenges faced by both Nations in the backdrop of the current global situation. The joint military exercise has further strengthened the traditional bond of friendship between the special forces of both Nations as well as improved bilateral defence cooperation between India and the USA.   
10th National Maritime Search & Rescue Exercise (SAREX-2022)
India Coast Guard conducted 10th National Maritime Search & Rescue Exercise (SAREX-2022) at Chennai. 24 observers from 16 foreign countries attended the Exercise.
Exercise "SAREX-2022" was reviewed by Indian Coast Guard chief VS Pathania along with other agencies and foreign participants.
ICG Dornier planes demonstrated ways of rescuing passengers from ships and aircraft during emergencies.
The theme of this edition of the biennial exercise is "Capacity Building Towards Marine Passenger Safety" and signifies the resolve and commitment of the NMSARB and other stakeholder agencies in providing succor during large-scale contingencies within our ISSR and beyond.
REVIEW QUESTIONS
'EX VINBAX 2022' Conducted B/W India &  
Qatar
Oman
Vietnam
Maldives
ANSWER: C
India's Military spending for the year 2021 is ranked
3rd
4th
5th
6th
ANSWER: A
Naib Subedar Jeremy Lalrinnunga is related with
Table Tennis
Cricket
Boxing
Weightlifting
ANSWER: D
"Ex VINBAX 2022" Is Conducted At
Ranikhet
Chandimandir
Mumbai
Noida
ANSWER: B
Predator C Avenger Is A
Air to Air missile
Sniper Rifle
Anti-tank Guided missile
Drone
ANSWER: D
Havildar Achinta Sheuli Is Related With
Archery
Weightlifting
Judo
Football
ANSWER: B
Shaurya Missile Is A Type Of
Surface to Surface
Air to Air
Sea to Air
Air to Surface
ANSWER: A
Which Terrorist Is Assassinated By the Hellfire R9X Missile?
Hafij Saeed
Qamar Javed Bajwa
Osama Bin Laden
Ayman al Zawahiri
ANSWER: D
Ex ''Udarashakti'' Conducted b/w India &
Malaysia
Oman
UAE
Maldives
ANSWER: A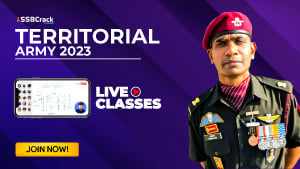 Indian Flag Unfurled 30 Km Above Earth Is Done By     
Space Kidz India
DRDO
ISRO
IIT Delhi
ANSWER: A
"Cyber Pravah" Newsletter of Indian Cyber Crime Coordination Centre Released By 
MHA
MEA
MOD
None
ANSWER: C
Special Forces Training School Is Located At 
Nahan, H.P.
Chennai, T.N.
Trombay, Mumbai
None
ANSWER: A
Minuteman III Is A  
ICBM
SRBM
SLBM
MRBM
ANSWER: A
 Ex Samudra Laksamana Conducted b/w India &   
Qatar
Myanmar
Malaysia
Maldives
ANSWER: C
Nirbhay Is The Indian Long-range __ Missile.    
Sub-sonic Cruise
Supersonic Cruise
Hypersonic Cruise
None
ANSWER: A
Which Is Not Correctly Matched:  
IAF Day: 8 Oct
Indian Navy Day: 4 Dec
Indian Army Day: 15 Jan
Partition Horrors Remembrance Day: 15th August
ANSWER: D
MQ-9B Predator Is A 
Helicopter
Machine Gun
Fighter Jet
Drone
ANSWER: D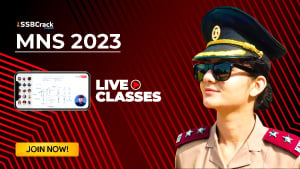 "Tum Bharat Ke Veer Ho, Tum Apne Desh Ke Rakshak Ho." Is The March Past Of 
JKLI
Jat Regiment
Parachute Regiment
None of the above
ANSWER: C
The Motto Of AMC, "सर्वे सन्तु निरामया:" Which Is Derived From The  
Brihadaranyaka Upanishad
Mundak Upanishad
Taittiriya Upanishad
Katha Upanishad
ANSWER: A
Which of the following is DRDO Technology Demonstration Vessel?
INS Delhi
INS Virat
INS Vagir
INS Anvesh
ANSWER: D
__ Appointed As Secretary To The President of Bharat.
IAS Rajesh Verma
Brig. Rajendra Mehta
IAS Dr. Ajay Kumar
None
ANSWER: A
Armed Forces Tribunal Hq Is Located At
New Delhi
Mumbai
Kapurthala
Chennai
ANSWER: A
The Next Edition of VINBAX 2023 Will Be Hosted In
Vietnam
Bharat
Both a & b
None of the above
ANSWER: A
Exercises B/w The India And Egypt Is Called:
SLINEX
Indra
Yudha Abhyas
Ex CYCLONE
ANSWER: D
Heron TP Is A
Air to Air missile
Sniper Rifle
Anti-tank Guided missile
Drone
ANSWER: D
Durand Cup Is Related With
Golf
Cricket
Soccer
Hockey
ANSWER: C
Junior Warrant Officer Vikas Thakur Is Related With
Judo
Cycling
Weightlifting
Chess
ANSWER: C
Ex 'Al Najaf ' Conducted b/w India &
Qatar
Oman
UAE
Maldives
ANSWER: B
Exercise Al Najaf IV Conducted At
Noida
Rajasthan
Mumbai
Ranikhet
ANSWER: B
Ex "Pitch Black" 2022 Hosted By
USA
Sweden
France
Australia
ANSWER: D
ALSO READ: