Today's 3rd December 2022 Defence Current Affairs and Updates will show us the latest defence-related news about national and international current events. These current events and questions will be very helpful for your upcoming NDA, CDS, CDS OTA, AFCAT, TA, Agiveer Army, Agniveer Navy, Agniveer Air force, Women Military Police, INET, MNS, ACC exams, SCO, PCSL, CAPF, and SSB interviews, and direct entries for Army, Navy, and Air force like SSC Tech, TGC, JAG, NCC, TES, 10+2 Cadet. Download a PDF file about current events at the end of this article.
Defence Current Affairs 03 December 2022 
Ensuring National Security Is Government's Top Priority: Shri Rajnath Singh
Indian Navy (IN) and Indian Coast Guard (ICG) are being equipped with indigenous state-of-the-art ships and weapons to protect the maritime borders of the country. This was stated by Raksha Mantri Shri Rajnath Singh during the meeting of the Consultative Committee for the Ministry of Defence on 'Defence Shipyards' attended by a number of Members of Parliament in Mumbai on December 02, 2022. Shri Rajnath Singh asserted that all efforts are being to strengthen IN and ICG as ensuring national security is the Government's top priority.
Commending the defense shipyards for playing a crucial role in this direction, the Raksha Mantri stated that they have ensured timely delivery and quality of products, which is pivotal for building a strong military, and are striving to realize Prime Minister Shri Narendra Modi's vision of 'Aatmanirbhar Bharat'. He listed out a number of initiatives taken by the Government to encourage indigenous manufacturing of weapons/ products and minimize imports by DPSUs. The initiatives include notification of Positive Indigenisation Lists comprising Major Line Replacement Units/Sub-systems and SRIJAN portal.
"The SRIJAN portal was launched on August 14, 2020 to promote indigenisation. As on September 30, 2022, there are 783 items of shipyards on the portal. These items were earlier imported and their indigenous vendors were not available. The shipyards have, so far, been able to successfully indigenise 73 items from the list. Indigenisation efforts for the remaining items are in progress in collaboration with industry partners," Shri Rajnath Singh said.
The Raksha Mantri also lauded the defence shipyards for strengthening the country's economy. "During 2021-22, the Value of Production of these shipyards was Rs 8,925 crore and Profit After Tax was Rs 928 crore. Presently, the order book position of these shipyards is Rs 81,777 crore," he said.
Shri Rajnath Singh also appreciated the fact that procurement through Government e-Marketplace (GeM) is increasing in the shipyards, which has not only provided a boost to domestic products but has ensured transparency in procurement. The shipyards have been asked to increase procurement through GeM and a target has been to make 25 percent of the total procurement from MSMEs, he added.
The Raksha Mantri exuded confidence that soon the shipyards will not only meet the domestic requirements but also earn export orders on a competitive basis. He hoped that these shipyards will continue to adapt themselves to the changing environment and achieve the desired results. Friendly countries have appreciated the quality of the platforms manufactured by these shipyards, he added.
Indian Navy Ships Shivalik And Kamorta Visit Ho Chi Minh City, Vietnam
Two Indian Naval Ships, which are forward deployed in the South China Sea, reached Vietnam's Ho Chi Minh City as part of the bilateral defence cooperation activities, the Navy said.
The Navy said the ships would be undertaking numerous professional interactions with the Vietnam People's Navy during the visit.
The visit is part of the bilateral defence cooperation activities to further enhance the robust ties between the two navies as also to mark the 50th anniversary of diplomatic relations between India and Vietnam.
The two ships, designed and constructed in India, are equipped with a versatile array of weapons and sensors, carry multi-role helicopters, and symbolise India's advanced warship-building capabilities.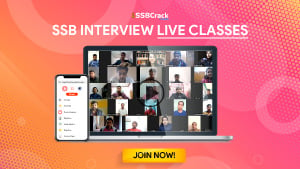 Defence Secy Giridhar Aramane Inaugurates Coastal Security Conference In Chennai
Coastal Security Conference (CoSC) under the aegis of Colombo Security  Conclave (CSC) inaugurated at Chennai. Coast Guards from 04 member countries viz. India, Maldives, Sri Lanka and Mauritius participate in the two-day Conference. Bangladesh, an observer of CSC, also participates in the Conference.
Shri Giridhar Aramane, Defence Secretary, Government of India inaugurated the Maiden Coastal Security Conference (CoSC) – 2022. The Defence Secretary in his address to the gathering quoted the 5 basic principles to address issues of Maritime Security, as given by Hon'ble PM of India, Sh. Narendra Modi: Legitimate maritime trade, settling maritime disputes by peaceful means, mitigating natural disasters & maritime threats, preservation & protection of maritime environment and encouraging responsible maritime connectivity for increasing maritime trade through creation of sustainable infrastructure. Defence Secretary highlighted the need to address common issues pertaining to the maritime safety and security, countering terrorism, transnational organized crime, cyber security, protection of critical coastal infrastructure and disaster relief. He also called upon the participating countries for enhanced collaboration between Coast Guards and Maritime Law Enforcement agencies. Defence Secretary commended the Indian Coast Guard for establishing itself as a strong professional force in just over four decades of its creation and collaborating with partner agencies in ensuring safe, secure and clean seas.
Sh. Vikram Misri, Deputy National Security Advisor in his address highlighted the importance of Coast Guards. He said that with their non-belligerent, non-escalatory and non-aggressive construct, Coast Guards have greater roles to achieve interoperability and enhanced cooperation towards the shared paradigm of safer seas, which has been the India's vision of Safety and Growth for all (SAGAR) in maritime domain. Deputy NSA also emphasized on the collaboration amongst all Coast Guard functionaries for enhancing regional maritime security.
Director General-Indian Coast Guard, VS Pathania in his address highlighted the importance of CoSC like platforms for arriving at collective consensus for ensuring Maritime Safety and Security.
The theme of the Coastal Security Conference -2022 is "Collaborative Efforts for Coastal Security". Heads of Marine Police of each state and UTs, and representatives from other National and State stakeholder Ministries are participating. During the conference the presentation on the topics of Coastal Security Threats & Collaborative Response, International Maritime Law & Role of Empowered Agencies, Technological Solutions for Coastal Security, Realisation of Blue Economy through Coastal Security and Envisaged Domains for Cooperation to address Region Coastal Security Concerns and contemporary issues are being discussed.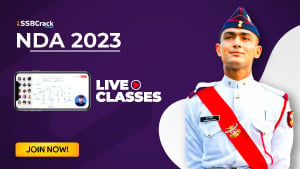 Made In India MASADA 9mm Pistols for MARCOS Delivered
Indian private firm, PLR Systems, has supplied India-manufactured specialized Israeli Masada 9mm pistols for the Navy's MACOS, an elite commando unit. PLR Systems, a year back get received orders from the Indian Navy for 500 9mm pistols under fast-track procurement.
Adani Group owns PLR Systems and had entered into a joint venture with the Israel Weapon Industries (IWI) to set up a production factory in Gwalior, Madhya Pradesh. PLR is already manufacturing a 56×45 mm chambered Tavor X 95 that was supplied to the central armed police forces (CAPF) and Central Industrial Security Force (CISF).
PLR System is also making other small arms like Galil sniper rifles and Uzi Pro submachine guns with indigenous content.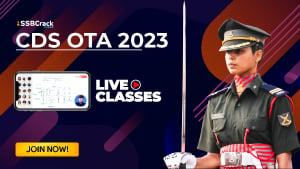 'Yudh Abhyas 2022': Women Soldiers Of Indian And US Armies Train Together
Women soldiers of the Indian and US armies on Thursday trained together under the 'Yudh Abhyas 2022', exchanging the best practices while operating under the UN mandate, the Indian Army informed in a statement. The Additional Directorate General of Public Information, IHQ of MoD (Army) informed about the exercise
The 18th edition of the 'Yudh Abhyas 22′ commenced in Uttarakhand's Auli on November 19. The joint military drills conducted annually with the aim of exchanging best practices, tactics, techniques and procedures between the armies of the two nations.
Soldiers of the 2nd Brigade of the 11th Airborne Division of the US Army and the Indian Army jawans from the Assam Regiment are participating in the exercise. The training schedule focuses on the employment of an integrated battle group under Chapter 7 of the UN Mandate.
"The schedule will include all operations related to peacekeeping and peace enforcement. The troops from both nations will work together to achieve common objectives. The joint exercise will also focus on Humanitarian Assistance and Disaster Relief (HADR) operations. Troops from both nations will practice launching swift and coordinated relief efforts in the wake of any natural calamity," the Defence Ministry said in an earlier press release.
In order to derive full benefit from the professional skills and experiences of both armies, a Command Post Exercise and Expert Academic Discussions (EAD) on carefully selected topics will be carried out.
The scope of the field training exercise includes the validation of integrated battle groups, force multipliers, establishment and functioning of surveillance grids, validation of operational logistics, mountain warfare skills, casualty evacuation and combat medical aid in adverse terrain and climatic conditions.
The Defence ministry said earlier that the exercise will involve exchanges and practices on a wide spectrum of combat skills, including combat engineering, employment of UAS/Counter UAS techniques and information operations.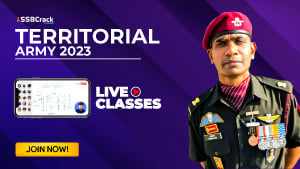 Pentagon Debuts Its New Stealth Bomber, The B-21 Raider UAE, Saudi Shows Interest In Air-Launched BrahMos-NG 2
America's newest nuclear stealth bomber made its debut Friday after years of secret development and as part of the Pentagon's answer to rising concerns over a future conflict with China.
The B-21 Raider is the first new American bomber aircraft in more than 30 years. Almost every aspect of the program is classified.
As evening fell over the Air Force's Plant 42 in Palmdale, the public got its first glimpse of the Raider in a tightly controlled ceremony. It started with a flyover of the three bombers still in service: the B-52 Stratofortress, the B-1 Lancer and the B-2 Spirit. Then the hangar doors slowly opened and the B-21 was towed partially out of the building.
"This isn't just another airplane," Defense Secretary Lloyd Austin said. "It's the embodiment of America's determination to defend the republic that we all love."
The B-21 is part of the Pentagon's efforts to modernize all three legs of its nuclear triad, which includes silo-launched nuclear ballistic missiles and submarine-launched warheads, as it shifts from the counterterrorism campaigns of recent decades to meet China's rapid military modernization.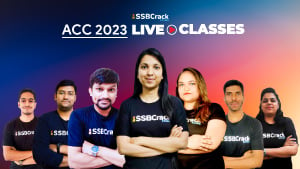 REVIEW QUESTIONS
EOS-06 Satellite Is Developed By                 
NASA
JAXA
ISRO
DRDO
ANSWER: C
Operational Demonstration On Navy Day Is Held At
Chennai
Vishakhapatnamnam
Mumbai
New Delhi
ANSWER: B
INS ___ Visit Ho Chi Minh City, Vietnam.                                          
Durg
Kamorta
Shivalik
Both B&C
ANSWER: D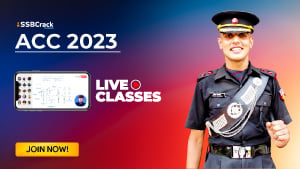 B-21 Raider New Stealth Bomber Of
USA
Russia
Israel
UK
ANSWER: A
The __ Edition Of The 'Yudh Abhyas 22′ Commenced In Uttarakhand's Auli On November 19.    
12th
13th
18th
20th
ANSWER: C
__Has Supplied India-manufactured Specialized Israeli Masada 9mm Pistols For The Navy's MACOS.
DRDO
Israel Aerospace Industries
PLR Systems
None of the above
ANSWER: C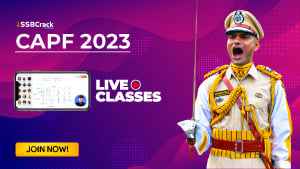 Ex 'Al Najaf ' Conducted b/w India &
Qatar
Oman
UAE
Maldives
ANSWER: B
Exercise Al Najaf IV Concluded At
Noida
Rajasthan
Mumbai
Ranikhet
ANSWER: B
14,18 SSB Board Is At
Kapurthala
Gandhinagar
Bhopal
Allahabad
ANSWER: D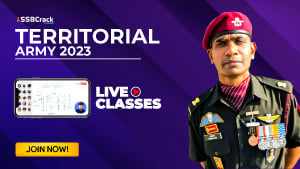 Armaments Research & Development Establishment (ARDE) Is Located In  
Pune, Maharashtra
Bengaluru, Karnataka
Chennai, Tamil Nadu
None of the above
ANSWER: A
Shaurya (missile)Is A Type Of                                
Hypersonic surface-to-surface
Supersonic surface-to-surface
Subsonic surface-to-surface
Hypersonic surface-to-air
ANSWER: A
Operation Gibraltar Was The Codename Of A Military Operation Planned And Executed By The___.                                           
Indian Army
IAF
ICG
None of the above
ANSWER: D
Annexation of Goa, Daman, and Diu Done In
1957
1961
1965
1971
ANSWER: B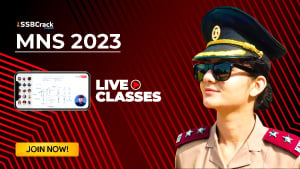 'Chabahar Port' Is Located In:   
Gulf of Aden
Persian Gulf
Gulf of Oman
Gulf of Aqaba
ANSWER: C
"Hit Refresh" Book Is Written By
Satya Nadella
Pradeep Sebastia
Sanjay Manjrekar
Rima Hooja
ANSWER: A
Motto Of Integrated Defence Staff                            
Victory Through Jointness
Victory Everywhere
Always Ahead
None of the above
ANSWER: A
Asia-Pacific Economic Cooperation (APEC) Hq Is In                              
Queenstown, Singapore
Berlin, Germany
Abu Dhabi (UAE)
Kathmandu, Nepal
ANSWER: A
Dhanush (howitzer) Manufactured By  
L & T
Boeing
ISRO
Advanced Weapons and Equipment India Limited
ANSWER: D
INS Karmuk Is A                               
Destroyer
Missile Corvette
Submarine
Tank
ANSWER: B
Exercise B/w India And Egypt is Called: 
SLINEX
Indra
Yudha Abhyas
Ex CYCLONE
ANSWER: D
ALSO READ: