The Indian Air Force operates various types of modern aircraft. Air Traffic Control Officers in the Indian Air Force control IAF fighter aircraft, reconnaissance aircraft and multi-role helicopters. In no other career, does an officer get exposed to such a wide spectrum of opportunities to keep abreast of modern and latest developments in the field of Air Traffic Control. Life in the Air Force is full of challenges and adventures. The Air Force provides some of the finest training facilities, which will turn you into a skilled professional, mentally agile and physically fit officer.
How To Join the IAF ATC Branch?
To join the ATC branch of Indian Air Force as an officer one must apply for the AFCAT Exam.
In AFCAT you must apply for the Non Technical aka Ground Duty Branch.
In-Ground Duty Branch you must apply for the administrative branch.
You may get the fighter controller or Air Traffic Control according to your performance during the training.
Being an air traffic controller is a very challenging job, it needs strong mental ability to make quick decisions.
AFCAT Exam 2022 Study Materials:
Trivia: Indian Air Force Squadron Leader Minty Agarwal was part of seven fighter controller team on the morning of February 27. She guided the IAF's interception package which was launched to stop Pakistan's fighter jets. For her service, Agarwal was awarded the Yudh Seva Medal on August 15. The Medal is awarded to recognise distinguished service of a high order during war, conflict, or hostilities. She is also the first woman to receive this honour.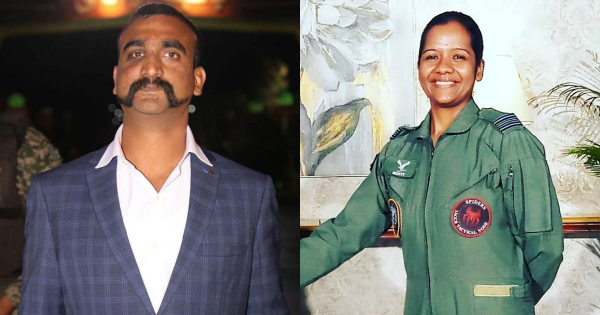 ALSO READ: AFCAT Exam 2022 Age Limits – Who Can Apply For AFCAT 1 2022 And AFCAT 2 2022