Indian Army Para-Sappers Of Shatrujeet Brigade Swung Into Action And Saved An Innocent Life - 1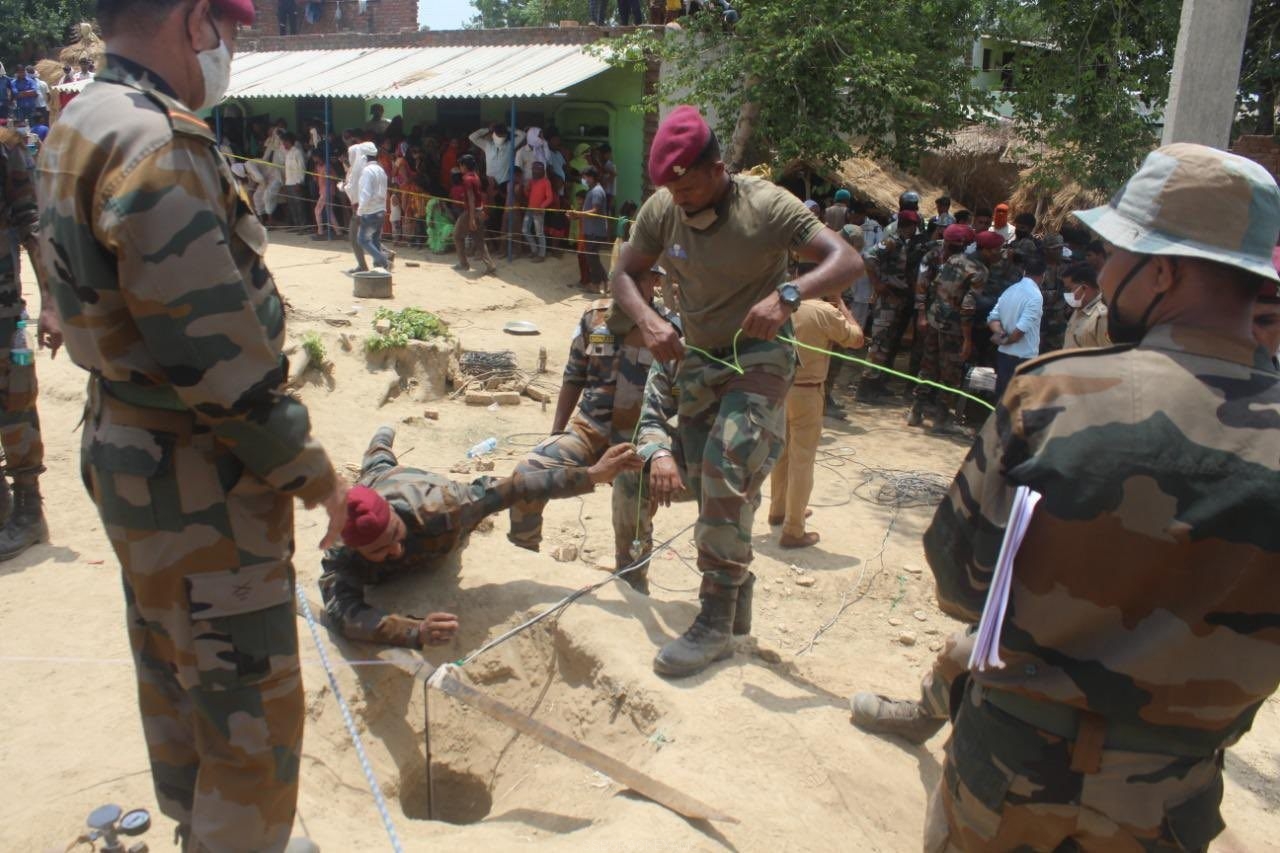 Indian Army Para-Sappers of Shatrujeet Brigade swung into action with alacrity and rushed to the site. Shiva a four-year-old boy, fell into an 89 feet deep borewell at Agra today.
Six hours of untiring efforts yielded result, when Shiva was pulled out, dusty and shaken, but absolutely safe. We laud the prompt effort of the Shatrujeet Brigade. An innocent life well saved.
ALSO READ: Lt Gen Yogendra Dimri Visited Shatrujeet Brigade
Indian Army Para-Sappers of Shatrujeet Brigade swung into action with alacrity and rushed to the site & saved an innocent life.
Shiva fell into an 89 feet deep borewell at Agra, 6 hours of untiring efforts yielded result, when he was pulled out dusty & shaken but absolutely safe. pic.twitter.com/BOLx9rtNlA

— SSBCrackExams (@SSBCrackExams) June 14, 2021