UPSC is going to conduct the CDS exam soon and candidates are all set the face the CDS exam this year. There are few things that the aspirant should keep in mind to score better in CDS Exam. Below you can find top last-minute tips to score more marks in CDS exam. Through CDS Exam, defence aspirants can join the IMA, AFA, INA and OTA. It is very important to score better in each question paper to clear the sectional cut off. A little bit of awareness will help you to avoid silly mistakes while writing the CDS exam. Now, let's look at the CDS exam tips.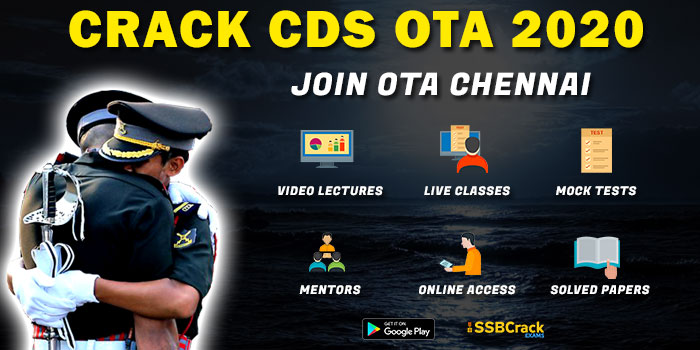 Also Read: CDS 2020 Exam Current Affairs
Revise all your formulas for Mathematics; I hope you must have made a small booklet or a collection of formulas so revise it again and again.
Don't go for reading an entirely new topic, just revise all previous ones.
Clear up all the arrangements you have to make forgoing the exam since many people get the centre out of the city hence they must decide upon the transport and other stuff.
Reach the exam hall at least half an hour before the commencement of the exam.
Don't take any gadgets inside the exam hall; mobiles, calculators etc. are strictly prohibited.
Take a black ballpoint pen with you for the exam. This is very important because you have marked your answers on the OMR sheet, and on the admit card it is written that you must carry a Black Ballpoint pen, hence it becomes very important.
You must also carry a photo ID card with you like Aadhar, Passport, DL etc.
When you mark the answers on the OMR sheet be very careful that you are doing it in the right circle. If you mark the wrong answer you'll get a penalty of the negative mark.
Though they give whitener when asked for in centres to correct your mistake in terms of choosing the wrong option, yet it is advised to not commit a mistake anyhow. Though if you commit it, then don't hesitate and ask for a whitener.
It is advised to keep marking your answers alongside and not leave a bulk to mark in the end. Many people leave the answers to marked in end, but you should do it simultaneously as it will lessen chances of any mistake.
Make sure you remember the exams you have to appear for. There had been a few cases where people have applied for IMA/AFA/NA but thinking that they are appearing for only OTA they have not attended Mathematics papers. Yet again there have been cases where people have applied for OTA only but have appeared for Mathematics; in this case, your Mathematics paper won't be evaluated.
An old saying but would like to repeat it, that if you get stuck in a question then move ahead and do not waste time on that question.
Some questions in CDSE are long, hence be focused while you read the question. Be careful and avoid silly mistakes, better if you read the question twice.
Do not plan to read the question paper once then start solving it. Solve while you read.
Read and understand and listen to all instructions very carefully and remove any doubts in the beginning only.
In the end, it is all about passion. I know everybody who gives this exam has a passion for 'Fauj' as they put in a huge amount of hard work. Believe in yourself and you will surely crack it!
Also Read: 500 History Questions for CDS, NDA and AFCAT