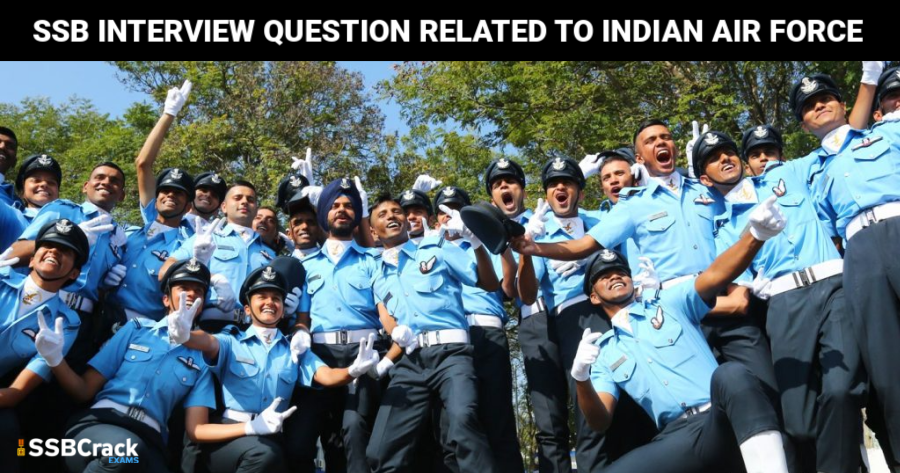 Jai Hind future warriors today we are look at 50 latest questions asked in the SSB Interviews. Knowing about the force you want to join is a must for any SSB interview because it is a proof of your determination. It is true that you cannot cram everything about the force and no one wants you to do that, still basic knowledge is necessary and for repeaters it is a must. I have divided the questions into various headings
Download Our App to enrol yourself for SSB Interview online coaching.
Book Your Slot for SSB Interview Online Class
Related to IAF
How can the IAF contribute to the pledges undertaken during the CoP 26 meet?
Which aircraft of Indian Air Force do you consider the best and why ?
Can you tell me which aircraft is shown in the painting/picture (there may be photos of aircrafts on the wall
Can you tell me about the organizational structure of the air force.
How would you rank the Indian Air Force in comparison to air force of different countries.
Tell me about some military operations conducted by the Air Force
What is the rank structure of commissioned officers in all the three forces.
What are the features of Rafale.
How do you think Air Force may be used to protect our national boundaries?
What are the latest defence deals
What all did you notice related to Air Force in the 26th January parade on Rajpath.
What is the principle on which aircrafts fly?
Tell me about the recent joint exercises of the three forces.
Tell me about different aircrafts that IAF uses and from which country we have bought them.
What is the largest aircraft of the IAF
How is Make-in-India plan working with respect to Air Force
What is AWACS and why is it used.
Why only Air Force, if army and navy also have aviation wings with navy operating fighter aircraft.
Tell me something about the only Fighter pilot to get Param Vir Chakra (PVC).
Tell me about the commando force of the IAF
What is CPL and its significance in the Indian Air Force?
Tell me about the squadrons of IAF.
Tell me about the various Heavy Lift Helicopters of the IAF?
What is speciality of Tejas?
Tell me about the Indian Missile systems.
Related to Aircraft's Sciences and Terminologies
What is knot, nautical miles and Mach?
Have you heard about DBO?
How is your city related to Air Force.
What is a BVR Missile?
What is vertical takeoff?
What is a streamlined shape and why is it important ?
What is a fly-by-wire system in a aircraft.
What are force multipliers of IAF?
What is the difference between stealth technologies?
How many generations are in aircraft avionics and what are the features of the latest generations
What is the basic working principle of RADAR?
What is ceiling with regard to aircrafts
In which layer of the atmosphere do aircraft fly
What are the basic motions of an aircraft?
Name the parts of an aircraft starting from nose to tail?
Personal Questions
Suppose you are unfit for the Flying Branch, will you still join the Air Force through the ground duty branch.
How can you or your knowledge/skills will be helpful to the Air Force.
What all can be done to made the IAF more powerful?
Why did you join the NCC Army or Navy wing if you are so desperate? Or Why did you not join the NCC?
If selected which plane would you like to fly and what do you know about it?
Tell me about basic equipment/meters fitted in an aeroplane.
How do you think theaterisation of the three forces will work out?
What inspired you to join the Air Force
If you are so desperate to fly aircrafts, then why do it through IAF, go to private flying school and join the airlines which will offer you much higher pay
Conclusion
Stay tuned for more posts like this
Also Read:
To crack the SSB and AFSB interview, You can join our SSB interview live classes batch and we recommend you to Enroll SSB INTERVIEW ONLINE COURSE. Trusted by thousands of defence aspirants.
Book Your SSB Interview Class Now – Click Here