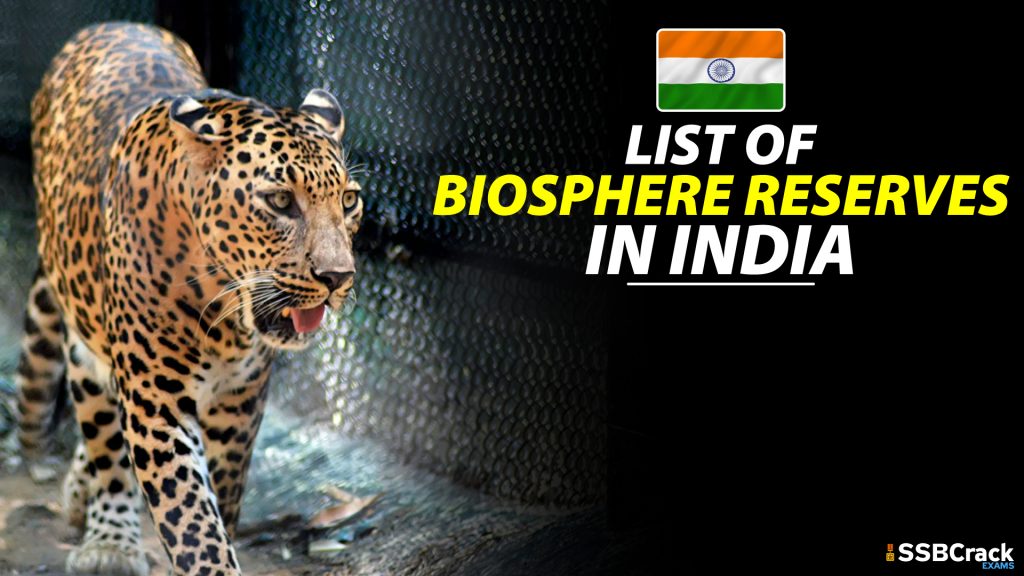 In simple languages, a biosphere received is a protected area that is a natural habitat of unusual plants and animals. It is an ecosystem of unusual and scientific interests. Furthermore, it is a label given by UNESCO to protect distinct natural habitats.
Natural habitats are listed as biosphere reserves to promote management, research and education in the field of environmental conservatism. It also promotes the "sustainable use of natural resources. There are over 669 biosphere reserves around the world in over 120 countries.
A biosphere reserve consists of three zones:
i) Core zone: No human activity is permitted in this zone.
ii) Buffer zone: It surrounds the core area, where limited access permits local people for the gathering of resources to a certain limit.
iii) Free zones: It is the outermost zone, which is open to human settlements and resource gathering.
The program is run by UNESCO's Man and the Biosphere Program. Since 1971, the MAB program has built up the World Network of Biosphere Reserves. Biosphere reserves, exchange knowledge and experiences on new ideas for sustainable development are some of their major basic objectives. The ultimate goal is to have a balanced relationship between mankind and nature.
In India, there are 18 Biosphere Reserves in various states that projects the environment and ecosystem of that area. The government of India not only protects the Flora and Fauna of the biosphere reserve but also protects the human communities settled there.
Twelve biosphere reserves out of eighteen in India are listed in the World Network of Biosphere Reserves, based on the UNESCO Man and the Biosphere (MAB) Programme list.
We have provided a list of the 12 biosphere reserves in India listed in the MAB list below:-
| | | | |
| --- | --- | --- | --- |
| No. | Name | Status / UT | Year |
| 1 | Nilgiri Biosphere Reserve | Tamil Nadu, Kerala and Karnataka | 2000 |
| 2 | Gulf of Mannar Biosphere Reserve | Tamil Nadu | 2001 |
| 3 | Sundarban Biosphere Reserve | West Bengal | 2001 |
| 4 | Nanda Devi Biosphere Reserve | Uttarakhand | 2004 |
| 5 | Nokrek Biosphere Reserve | Meghalaya | 2009 |
| 6 | Pachmarhi Biosphere Reserve | Madhya Pradesh | 2009 |
| 7 | Simlipal Biosphere Reserve | Odisha | 2009 |
| 8 | Great Nicobar Biosphere Reserve | Andaman & Nicobar Islands | 2013 |
| 9 | Achanakmar-Amarkantak Biosphere Reserve | Chhattisgarh, Madhya Pradesh | 2012 |
| 10 | Agasthyamalai Biosphere Reserve | Kerala and Tamil Nadu | 2016 |
| 11 | Khangchendzonga National Park | Sikkim | 2018 |
| 12 | Panna Biosphere Reserve | Madhya Pradesh | 2020 |
Now we will discuss all 18 biosphere reserves in detail. Biosphere reserves are an important topic that constructs many questions for the General Awareness and environment part.
The 18 biosphere reserves in India are as follows:-
Cold Desert, Himachal Pradesh
The Cold Desert Biosphere Reserve is a biosphere reserve located in the western Himalayas region, specifically in the Himachal Pradesh state of North India. The Cold Desert has an area of 7,770 square kilometres. This includes Pin Valley National Park, Chandratal, Sarchu and Kibber Wildlife Sanctuary
Some medicinal plants are found here, like Aconitum rotundifolium and Ephedra gerardiana. In Fauna, Woolly Hare, Himalayan Black Bear, Tibetan Gazzle, Snow Leopard Himalayan Brown Bear and Red Fox are some animals found here in this region.
Nanda Devi, Uttarakhand
Nanda Devi Biosphere Reserve, located in the Himalayan Mountains in the northern part of India. It consists of the core areas such as Nanda Devi and Valley of Flowers National Parks, which are considered world heritage sites as well. The valley of flowers and Nanda Devi creates a unique transition zone between the mountain ranges of the Zanskar and Great Himalaya which is why this biosphere reserve is very special.
Snow leopards, Himalayan black bear, brown bear, musk deer and Bharat/blue sheep are some common and native animals species of this region while the flora of the Nanda Devi Biosphere Reserve consists of some 1,000-plant species including lichens, fungi and pteridophytes.
Khangchendzonga, Sikkim
Khangchendzonga biosphere reserves are situated on the Sikkim border with Nepal in the West and China in the Northwest. This biosphere reserve is in the. It is India's first "Mixed Heritage" site to be named a World Heritage Site. The snow leopard is protected in this biosphere reserve.
Dehang-Debang, Arunachal Pradesh
Dihang-Dibang or Dehang-Debang is a biosphere reserve located in the state of Arunachal Pradesh. The Mouling National Park and the Dibang Wildlife Sanctuary are located in this biosphere reserve.
Manas, Assam
Manas National Park is a biosphere reserve, UNESCO Natural World Heritage site, a Project Tiger reserve, an elephant reserve and a national park in Assam, India. The park is known for its rare and endangered endemic wildlife such as the Assam roofed turtle, hispid hare and golden langur.
Dibru-Saikhowa, Assam
Dibru-Saikhowa National Park is a national park located in Dibrugarh and Tinsukia districts, Assam, India. It was declared a biosphere reserve in 1997. Brahmaputra and Lohit Rivers play an important role in the landscape of this biosphere.
Nokrek, Meghalaya
Nokrek is the highest peak in the Garo Hills range, with an elevation of 1412 metres above sea level in Meghalaya state. Due to its location, it is highly diversified in flora and fauna.
Panna, Madhya Pradesh
Panna reserve is the third Biosphere reserve of Madhya Pradesh to be included in UNESCO's World Network of Biosphere Reserves. In 2011, it was declared as a biosphere reserve to protect the flora and fauna diversity of this region.
Pachmarhi, Madhya Pradesh
The Pachmarhi Biosphere Reserve is situated in the Satpura range of Madhya Pradesh. It is a non-use conservation biosphere reserve. It was created in 1999 by the Indian Government.
Achanakmar-Amarkantak, Madhya Pradesh-Chhattisgarh
This biosphere reserve extends to the areas of Madhya Pradesh and Chhattisgarh. The forest area of this biosphere reserved has tropical deciduous vegetation. It has a rich fauna that includes tigers, panthers, bears, chitals, sambars, barking deer and bison. Achanakmar-Amarkantak biosphere reserve was established in 2005 by the Government of India.
Kachchh, Gujarat (The Largest Area)
Kachchh biosphere reserve is the 15th biosphere reserve in India. It was designated to the title of a biosphere reserve in 2008. It is based on the Rann Ecosystem and is home to many endangered and rare flora, fauna.
Similipal, Odisha
Similipal biosphere reserve is located in Odisha's Mayurbhanj district. It was declared as a biosphere reserve by the GOI in 1994. It is part of the Similipal-Kuldiha-Hadgarh Elephant Reserve, popularly known as Mayurbhanj Elephant Reserve.
Sundarban, West Bengal
Sundarbans is the largest delta in the world. Due to its geographical characteristics, it has a huge diversity of flora and fauna. It was constituted as a biosphere reserve in 1989. It is known as the only mangrove which is home to tigers.
Seshachalam, Andhra Pradesh
Seshachalam Biosphere reserve and hills are part of the Eastern Ghats in southern Andhra Pradesh state. Tirupati which is a major Hindu pilgrimage town is located in the Seshachalam hills. In 2010, it was declared a Biosphere Reserve.
Agasthyamala, Karnataka-Tamil Nadu-Kerala
Agasthyamala biosphere reserve is situated in western ghats. It was established in 2001. Shyamalan Biosphere Reserve is known for its unique genetic reservoir of cultivated plants. The total area of the previously said biosphere reserve is 3,500.36 km² of which 1828 km² is in Kerala and 1672.36 km² is in Tamil Nadu.
Nilgiri, Tamil Nadu-Kerala
Nilgiri Biosphere Reserve is located in the Nilgiri mountains of the Western Ghats in South India.
It is the first biosphere reserve in India, which was established in 1986. It provides shelter to some of the most indigenous communities, flora and fauna.
Gulf of Mannar, Tamil Nadu
The Gulf of Mannar is situated between the route of Rameswaram and Kanyakumari in Tamil Nadu, India. This biosphere reserve covers an area of 10,500 sq. km. it has a huge diversity in marine flora and fauna, with other resources such as corals.
The Great Nicobar, Andaman & Nicobar Island
The Great Nicobar Biosphere Reserve is located in the Bay of Bengal, eastern Indian Ocean. It is 85% of the total Nicobar island. It has a total core area of 885 km and a 12 km-wide "forest buffer zone." It was included in the MAB programme in 2013.
Conclusion
From the above article, we can say that a Biosphere reserve is an area based2 on a specific ecosystem, flora and fauna. Other factors such as vegetation, soil, elevation and communities living in the area determine the value of any are to be considered as a biosphere reserve. India has 18 biosphere reserves, out of which 12 have made it to the MAB list.
Conservation and protection of the biosphere reserve are very necessary as it holds a diversity of flora and fauna which is important to maintain the balance of the ecosystem. They provide ways that make it easier to understand and learn about natural ecosystem processes. Through biosphere reserve, we protect the soil water and species very well.
Also Read: