OIR Test is a preliminary part of screening test falls under Stage I testing at SSB. This is also known as OIR test or officer intelligence rating test. Candidates, refer it to as Reasoning Test /Aptitude Test or test of verbal and nonverbal intelligence.
As we know Reasoning test has two important areas called Verbal and Non Verbal Reasoning test. Thus, both types of questions are asked in OIR test. There is no negative marking for wrong answers. However, time given per question is as less as 30 seconds. Many ask why reasoning tests or intelligence tests are conducted? Because reasoning test checks you're logical and intelligence ability and what it requires, is your inborn intelligence and keen observance to solve the question and once you understand the logic of question it is a very soft cake for you to eat.
Join SSB Interview Daily Live Classes: SSB Interview Coaching[Daily Live Classes]
Verbal reasoning
Analogy
Classification
Number Series
Alphabetic Series
Basic Mathematics
Coding – Decoding
Word Alignment
Missing Characters
Ranking and Time Sequence
Venn Diagrams
Blood Relations
Clocks
Calendar
Direction and Distances
Sitting Arrangement
Puzzles
Decision Making
Input – Output
Data Sufficiency
Statements and Arguments
Statements and Assumptions
Statements and Conclusions
Course of Action
Assertion and Reason
Causes and Effects
Syllogisms
Non-Verbal reasoning
This part gives series of pattern and figures. You are expected to find the relation in the given series and choose the correct alternative from the choices. This part requires logic and accuracy. The questions are very short.The questions are based on:
Analogy
Classification
Figure Series
Mirror and Water Images
Paper Cutting and Folding
Grouping of Identical Figures
Formation of Figures
Embedded or Hidden Figures
Completion of Figures
Counting of Figures
The Dot Problems
Cubes
Dice
5 Killer Tips To Crack OIR Test
Do not waste time on difficult questions and attempt the easiest ones first.
Do not leave any questions as there is no negative marking.
Prepare from SSBCrack's OIR Online Course to get an idea of original questions. Practice sample questions daily to improve your speed.
Do not mark anything on the question booklets.
Have a better understanding of cube and dice questions of OIR test because if you are not aware of these questions, it will take more time for your to solve them, we have covered such questions in our OIR Online Course.
OIR Test Online Course consists of 3000+ OIR Test Questions For SSB Interviews: MUST ENROLL
OIR Sample Question & Answers: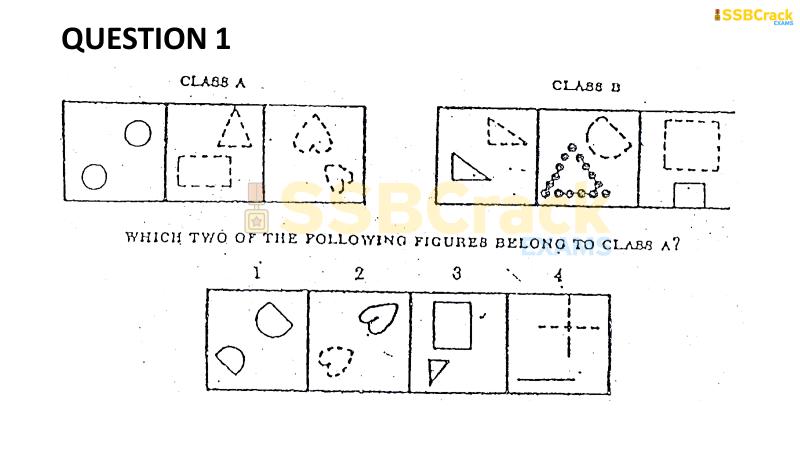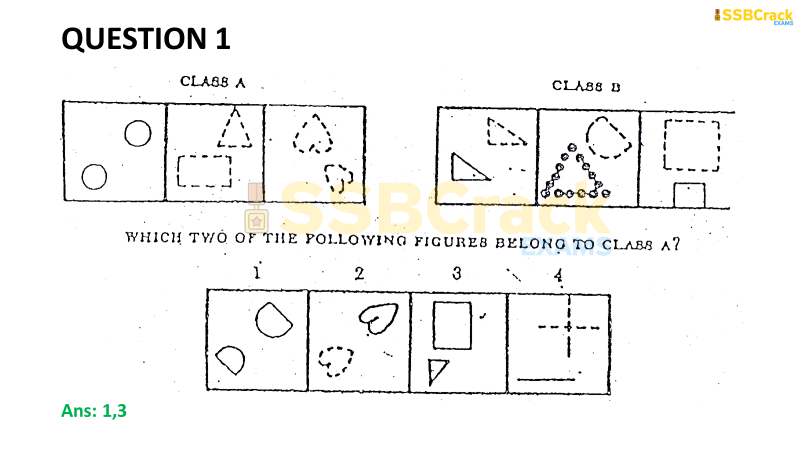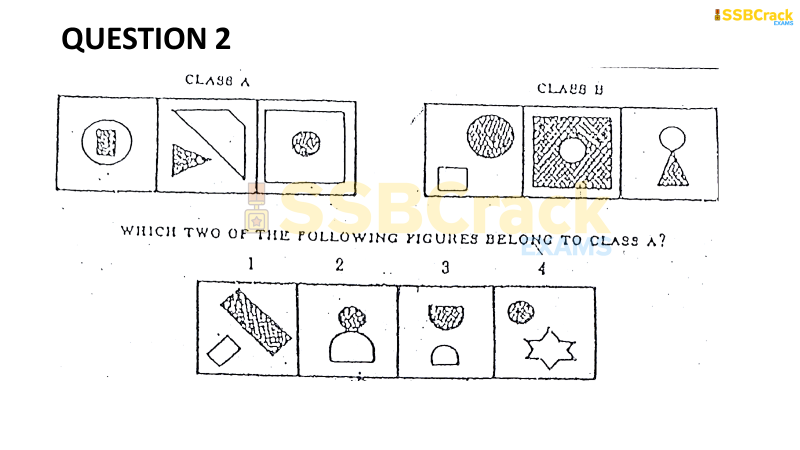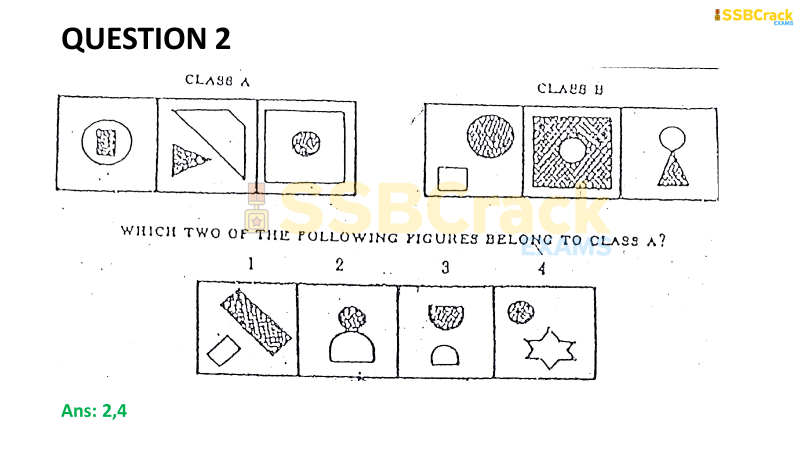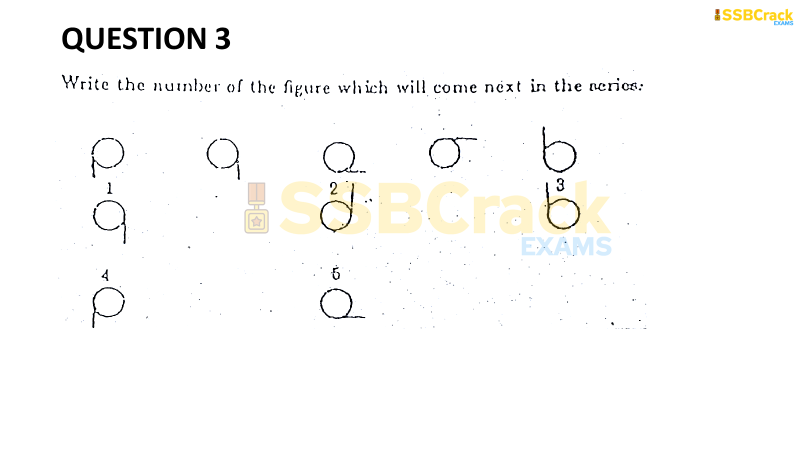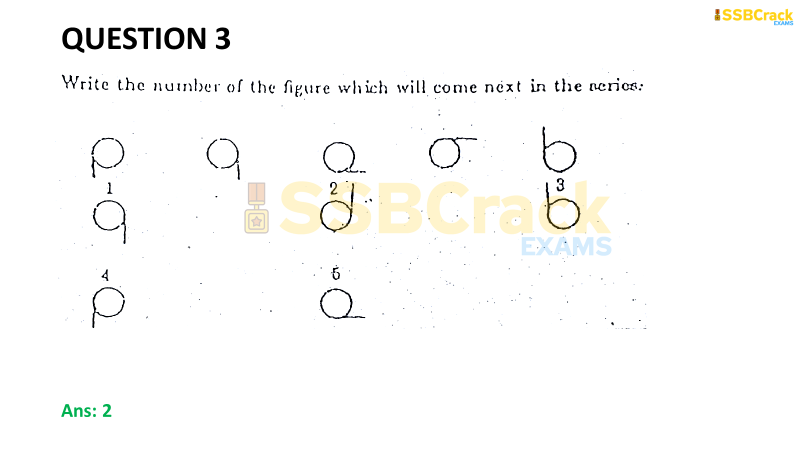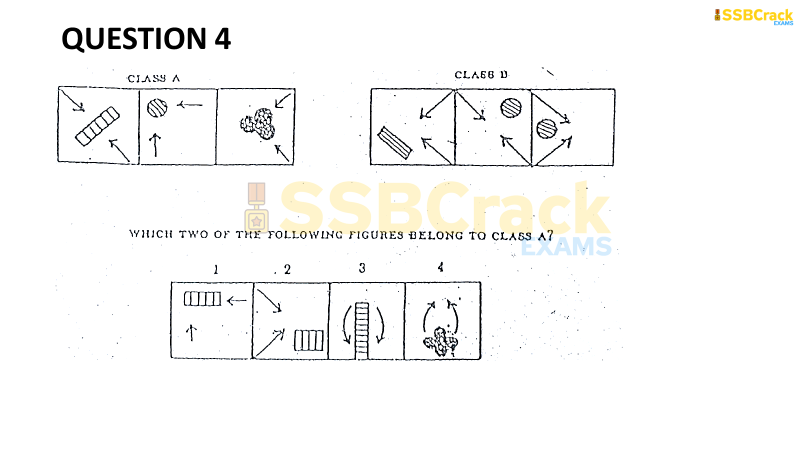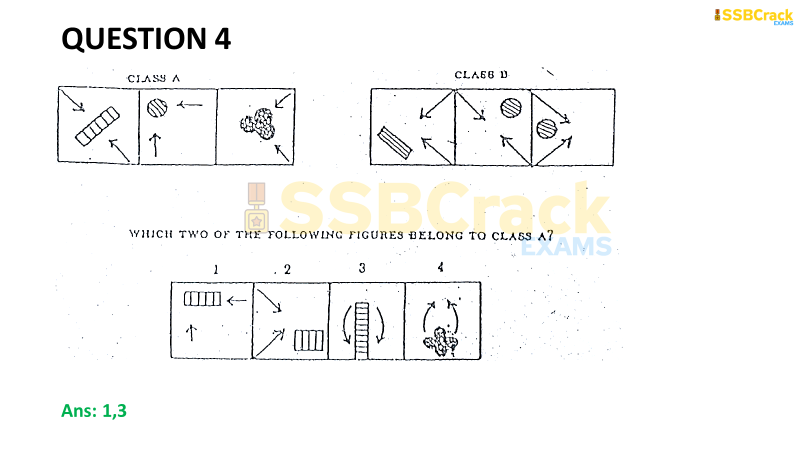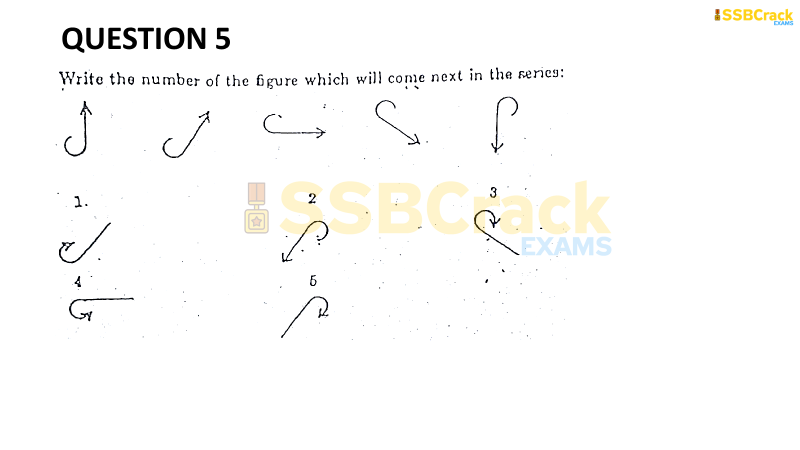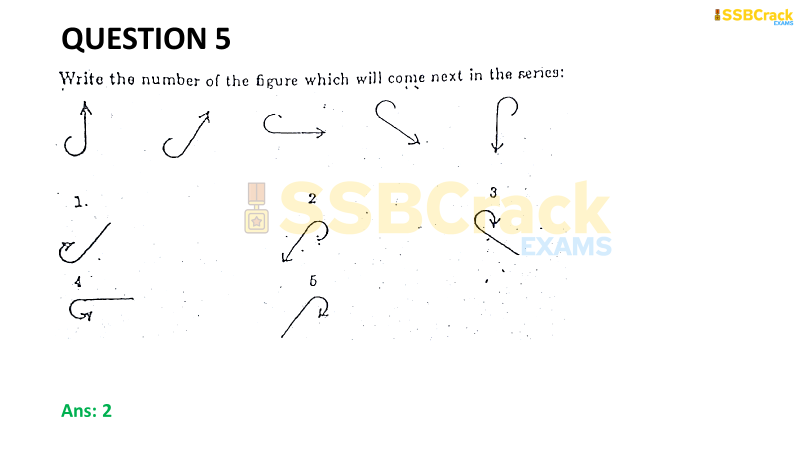 Also Read: What Is Officer's Intelligence Rating (OIR) Test In SSB Interview?
To crack the SSB Interview, You can join our SSB interview live classes batch and we recommend you to Enroll SSB INTERVIEW ONLINE COURSE. Trusted by thousands of defence aspirants.