SSB process has many interviews in different forms but one big interview would be with the officer who would be either the President or deputy President of the board. Such people are really senior and have a vast knowledge to judge people at different levels. Many OLQ's are being judges but apart from that there are several other things that have impact in PI and if such things are taken care of, it could lead to wonders.
Intelligence, power of expression
Body language, gestures and eye moments
Planning and delegating
Social adjustment,
Dynamic workout
Courage, stamina, hard work and determination
Appropriate assessment of others
True behavior to the image portrayed on papers
SSB Interview Personal Interview Questions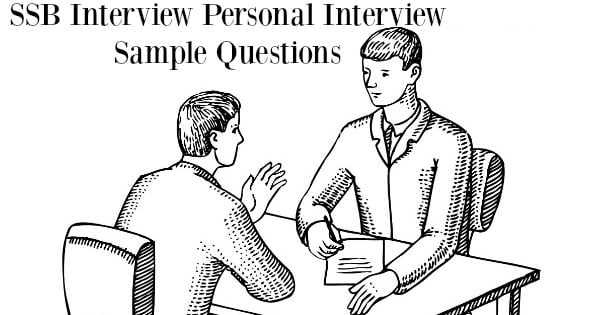 Given below is a list of some questions:
Tell about yourself.
Tell 10th onwards percentage.
Which is your favorite subject and reason?
Who is your best friend, his/her 2 good qualities and 2 improvements?
Who is your favorite teacher and reason?
Teacher whom you didn't like and why?
What are your strength and weakness?
About sports and extracurricular activities you've done?
Any adventurous thing you've done?
About your family and how do you spend time with your family?
Any example of when you helped someone and got helped?
What are you most afraid of?
What are your other career options?
Why you do want to join Indian Air Force?
Basic GK questions related to country and neighboring countries of India.
If you are from engineering, they might trigger some basic questions related to your subjects.
You might be asked some questions from current affairs, so you must be well aware of it.
If you're a repeater, you might be asked the reason for your failure in last attempts.
You might be asked about your relationship status, about your gf/bf if you've any?