Ninety Eight Officer Trainees of the Executive Branch of the Indian Navy passed out from the ships of the first training squadron on 18 May 2022.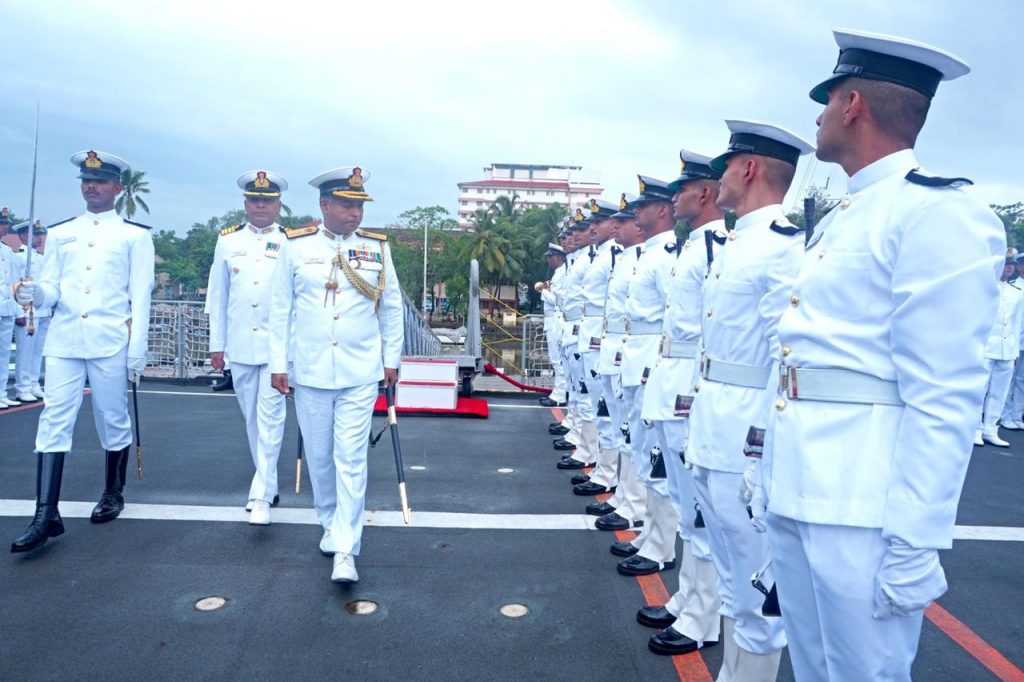 Rear Admiral Antony George, Chief of Staff, SNC awarded trophies to the meritorious Officer Trainees during the Passing Out Divisions.
List of meritorious officer trainees: The coveted CNS Trophy and Telescope for the best All Round Sea Trainee was awarded to Midshipman Hariprasad LM. The Chief of the Naval Staff Trophy and Binoculars for standing First in Overall Order of Merit was awarded to Midshipman Aditya Gupta. Midshipman N Chandan Sriram was awarded the FOCINC East Rolling Trophy for most promising Sea Trainee and Midshipman Royal Kuhad was awarded the FOC-in-C South Rolling Trophy for sports. Assistant Commandant KB Chandramouli was awarded the Director General Coast Guard Rolling Trophy for the Best Assistant Commandant.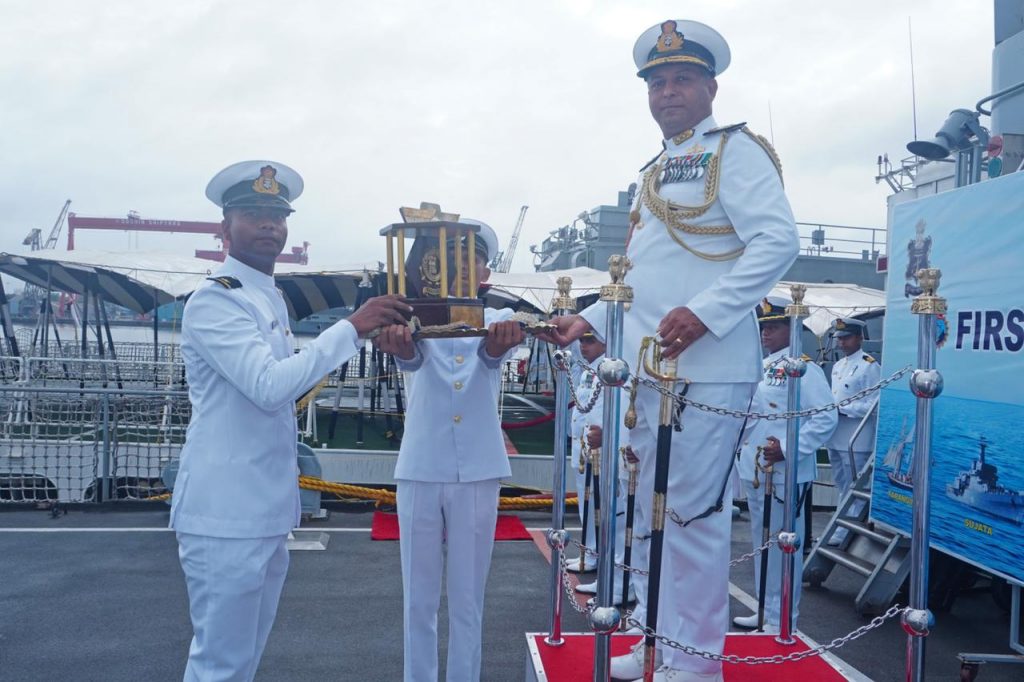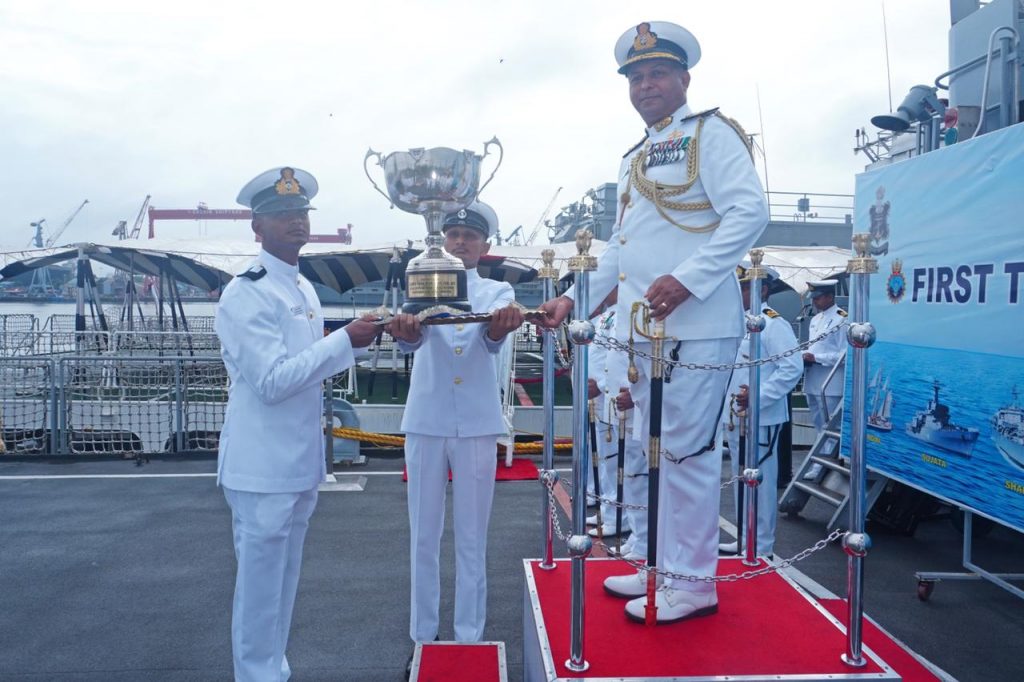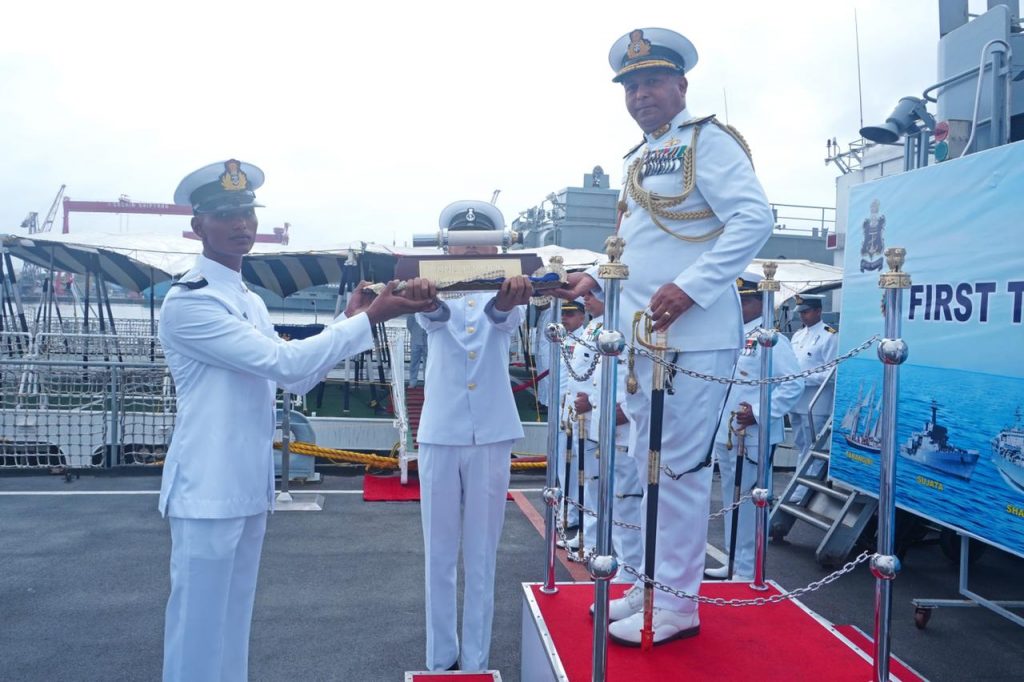 The trainees will now depart for INA for their commissioning ceremony which is scheduled for 28 May 2022.
Also Read: 33 Indian Navy Training Institutes And Academies You Must Know
To join the Indian Navy as an officer and crack the SSB Interview, You can join our SSB interview live classes batch and we recommend you to Enroll SSB INTERVIEW ONLINE COURSE. Trusted by thousands of defence aspirants.
98 Officer Trainees of the Executive Branch of Indian Navy & Indian Coast Guard passed out from the Ships of the 1st Training Sqn on 18 May 2022.

On the occasion RAdm Antony George, COS SNC awarded trophies to the meritorious Officer Trainees. pic.twitter.com/LMe5qp5nr6

— SSBCrackExams (@SSBCrackExams) May 19, 2022