In Daily Defence current affairs for 28th March 2023, we will see the latest national and international current affairs news. These important current affairs will be beneficial for your upcoming NDA, CDS, CDS OTA, AFCAT, TA, Agniveer Army, Agniveer Navy, Agniveer Air Force, Women Military Police, INET, MNS, ACC exams, SCO, PCSL, CAPF, and SSB interviews, and direct entries for Army, Navy, and Air Force like SSC Tech, TGC, JAG, NCC, TES, 10+2 Cadet. Download a PDF file about current events at the end of this article.
Defence Current Affairs 28 March 2023 
Over 1.55 Lakh Posts Vacant In Three Forces
The three-armed forces are facing a deficiency of around 1.55 lakh personnel with the Army accounting for the maximum 1.36 lakh vacancies, the Rajya Sabha was informed.
In a written reply, Minister of State for Defence Ajay Bhatt said the shortage of armed forces personnel and mitigating measures are reviewed regularly and numerous measures have been initiated to fill the vacancies and encourage youth to join the Services.
Bhatt said there is a shortage of 8,129 officers in the Indian Army which includes the Army Medical Corps and Army Dental Corps.
There are 509 vacant posts in the Military Nursing Service (MNS), and 1,27,673 posts of JCOs and other ranks are vacant as well. There are also 252 vacant posts in group A among the civilians employed by the forces, 2,549 vacancies are there in Group B, and 35,368 in Group C.
In the Navy, there is a deficiency of 12,428 personnel. There is a shortage of 1,653 officers, 29 medical and dental officers, and 10,746 sailors.
Among the civilian employees, there is a deficiency of 165 in Group A, 4207 in Group B, and 6,156 in Group C.
In the Indian Air Force, there is a shortage of 7,031 personnel. There is also a deficiency of 721 officers, 16 medical officers, 4,734 Airmen, and 113 Airmen of Medical Assistant trade among others, he said.
Among the civilians being employed, there is a deficiency of 22 in Group A, 1303 in Group B, and 5531 in Group C.
Possible India-Japan-South Korea Trilateral Could Stabilise Indo-Pacific Region
China's aggressive strategy and global aspirations have caused long-term worry among three Indo-Pacific powers India, South Korea, and Japan.
Both Japan and India's immediate interest have also been prioritized in forging greater bilateral ties with the U.S. which has the required capabilities to counter China's hegemonic characteristics in the Indo-Pacific region.
The general view was that issues such as energy security, and transnational crimes including drug trafficking, arms smuggling, etc could be explored.
The Indo-Pacific region is a geopolitical area that spans two regions of the Indian Ocean and the Pacific Ocean. Stretching from the west coast of the United States to the west coast of India, the Indo-Pacific is a 24 nations regional framework comprising the tropical waters of the Indian Ocean, the western and central Pacific Ocean, and the seas connecting the two in the general area of Indonesia.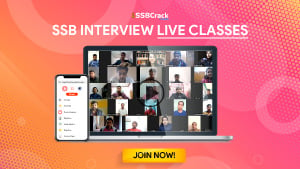 IAF Contingent Departs For India After Completing Cobra Warrior Exercise
The Indian Air Force contingent on Monday departed for India after successfully completing a four-week-long Cobra Warrior exercise held at the Waddington Air Force Base of the Royal Air Force in the United Kingdom.
The exercise was held from March 06-23. It was a multinational exercise. Countries like Singapore, Finland, the USA, South Africa, and Sweden also participated in the exercise.
The IAF sent five Mirage 2000 fighters along with IL-78 mid-air refueller aircraft, and two C-17 Globemaster. The aim of the exercise was to participate in diverse fighter aircraft engagements and learn from the best practices of various Air Forces.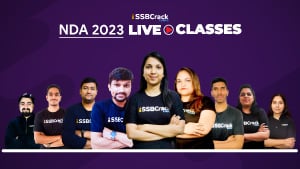 Raksha Mantri Receives Rs. 224 Crore As Second Interim Dividend
BEL, a Navratna Defence PSU, presented the second interim dividend cheque of Rs. 224,27,53,160.40/- to Raksha Mantri Rajnath Singh in New Delhi today March 27, 2023. BEL has declared 60% percent as Second Interim Dividend (Rs. 0.60/- per share) to its shareholders for the financial year 2022 – 23.
This is the 20th consecutive year that BEL is paying Interim dividends. BEL paid 60% percent as its First Interim Dividend (Rs. 0.60/- per share) in February 2023 to its shareholders for the financial year 2022 – 23. It has also paid a total dividend of 450% on its paid-up capital for the financial year 2021 – 22.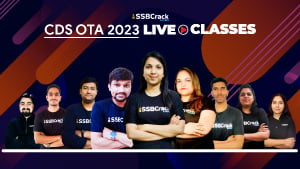 Gen Manoj Pande COAS Inaugurated The Strategic Dialogue Conference
Gen Pande on Monday inaugurated the 2nd Strategic Dialogue, "Rise of China & its implications for the world" organized by Pune University on its campus.
General Manoj Pande said that China's transgressions along the LAC remain to be a "potential trigger" for escalation and that the Indian Army is firm' and resolute in dealing with any contingency on the border.
General Manoj Pande said that arranging peace talks between Saudi Arabia and Iran and putting forth the Chinese 12-point peace plan to resolve the conflict between Ukraine and Russia is reflective of Chinese urgency to replace the US as a global net security provider.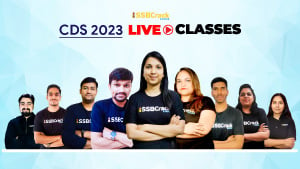 Review Questions
The current UN General Assembly President Is   
Csaba Kőrösi
Vuk Jeremić
Sam Kutesa
Abdulla Shahid
ANSWER: A
Armoured Corps Centre & School (ACC&S) Is In Manufactured By
Chennai
Pune
Ahmednagar (Sambhaji Nagar)
Nashik
ANSWER: C
PADMA Stands For
Pay Roll Automation for Disbursement of Monthly Allowances
Pay Roll Automation for Digital Monthly Allowances
Pay Roll Automated for Disbursement of Monthly Allowances
None of the above
ANSWER: A
India's One and Only Tri-Services Command Is
New Delhi
Northern Army Command
Andaman & Nicobar Command
None of the above
ANSWER: C
INS Satpura Is A
Destroyer
OPV
Submarine
Guided Missile Stealth Frigate
NSG
ANSWER: D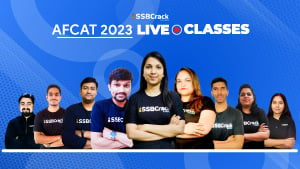 Regimental Centre of GARHWAL RIFLES Is In
Happy Valley, Shillong, Meghalaya
Ranikhet, Uttarakhand
Lansdowne, Uttarakhand
None of the above
ANSWER: C
"Akashe Shatrun Jahi" Is The Motto Of
Bombay Sappers
Armoured Corps Regiments
The Regiment Of Artillery
Army Air Defence Regiments
ANSWER: D
Lt Commander of Indian Navy Is Equivalent To The Which Rank Of Indian Army?
Brigadier
Captain
Lt. Colonel
Major
ANSWER: D
Peacetime Gallantry Award Is/Are
Param Vir Chakra
Maha Vir Chakra
Vir Chakra
None of the above
ANSWER: D
With reference to the Shanghai Cooperation Organization, which of the following statements is/are correct?
1. India and Russia are the members of Shanghai Five.
2. The SCO's official languages are Chinese and English.
3. Recently, Iran became a member of the Shanghai Cooperation Organization.
Select the correct answer using the code given below: 
1 and 2 only
2 only
2 and 3 only
3 only
ANSWER: D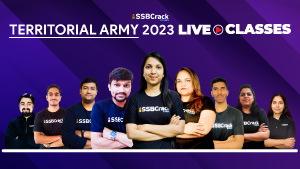 Multinational Ex-Sea Dragon Hosted By   
USA
Sweden
France
None of the above
ANSWER: A
Ex 'Nomadic Elephant' Conducted b/w India &   
Qatar
Oman
UAE
Mongolia
ANSWER: D
Chengdu J-20 Fighter Jet Belongs To 
USA
Sweden
France
None of the above
ANSWER: D
'Bamako' Is The Capital Of  
Oman
Qatar
Mali
Maldives
ANSWER: C
"Legend of Suheldev: The King Who Saved India" Book Is Written By   
Urjit Patel
Stephen King
J.K Rowling
Amish Tripathi
ANSWER: D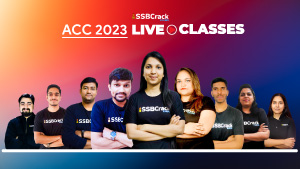 Ex 'KAZIND' & 'KHANJAR' Conducted b/w India &   
Kazakhstan
Kyrgyzstan
Both a & b
None of the above
ANSWER: C
War Cry Of Mechanised Infantry Regiment Is 
Durga Mata K Jai
Raja Ram Chandra K Jai
Bolo Bharat Mata Ki Jai
Bajrang Bali K Jai
ANSWER: C
Operation Devi Shakti Was Conducted In          
2016
2017
2018
2021
ANSWER: D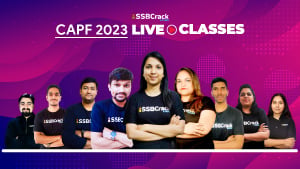 Always Alert Is The Motto Of                                                                              
RAW
IB
DRDO
None of the above
ANSWER: B
Only Five-star Rank Officer Of The IAF Is
K.M Karippa
V R Chaudhary
R K S Bhadauria
Arjan Singh
ANSWER: D
ALSO READ: