NDA, CDS and AFCAT entries allow the candidate to go for AFSB interview at the respective centres. AFSB's pattern and schedule are a bit different then SSBs and NSBs and even in some tasks like Individual Obstacles and GOR, they differ in obstacles. Coming back to the AFSB or Air Force Selection Centre, there are basically 5 AFSB centres situated in five different states of India. They are AFSB Dehradun, AFSB Mysore, AFSB Gandhinagar, AFSB Kanchrapara and AFSB Varanasi.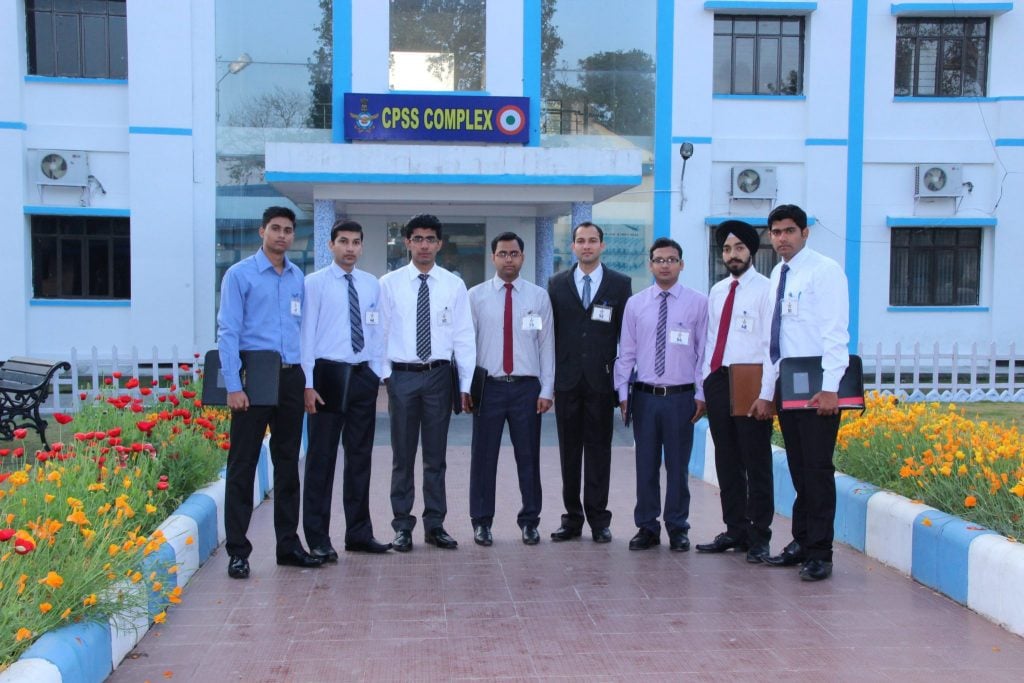 IAF conducts Air Force Officers selection on these interview centres for the selected candidates who attempted and succeeded in above mentioned written exams, direct and special entries. The interview process is conducted for 6 days where three techniques are used and they are Interview, psychology and GTO.
We will be focusing and talk about Personal Interview part of the AFSB Interview process which is also called as Vacha.
The Internet is full of questions that are usually asked in the AFSB interview and the follow-up answers by many experts and candidates there for the reference of the aspirants. If you are going to prepare for the AFSB interview then you will be glad to know that the assessors at the AFSB never judge the candidates based on a fixed parameter that applies to all the other candidates. Each candidate that comes to the AFSB has a different basic profile and background that varies in many aspects such as education, financial condition, family, type of city they were brought up in, and opportunities that they were presented and carved out themselves.
They are assessed on these parameters, their reaction, and decisions in the past as well as in current life and on their performance during the testing in the selection centre solely. The interview technique is among the core technique to assess a candidate and usually, an interview lasts for 45-60 minutes. The interview technique focuses entirely on your current life, past decisions and achievements, plans, and of course, you are looked for the necessary OLQs.
AFSB process has many interviews in different forms but one big interview would be with the officer who would be either the President or Deputy President of the board. Such people are really senior and have a piece of vast knowledge to judge people at different levels. My advice when you enter the cabin of IO, think that you are better than him in knowing the basic requirements of the Airforce. I guess that he will surely love this confidence in you but this should be backed with substantial and basic knowledge about Airforce as he will grill you hard.
In this article we are sharing Most Frequently Asked Questions in AFSB Personal Interview:
Tell me the shortcomings that you have found in this SSB centre till now along with any suggestions that you may have to govern these conditions in a better way?
Your father is serving in the armed forces and you know that soldiers get less time to give to their family and have a less social life with the outside world. Still, you want to join this organization? Give me a good reason for this?
What are your hobbies and interests and how do you manage time for your hobbies and interests?
Being a B. Tech student, what do you think about the future of the armed forces with technology and how technology will change the face of warfare? Also, tell me about the recent acquisitions of weaponry, aircraft and other modern machinery in the armed forces of India?
Tell me something about your relations with your parents and tell me about those incidents when you have contradictions in thoughts with parents. How did you acted upon them and managed in front of them?
How many friends have you have made here till now and in your opinion, who has performed well in all tests? Also, I would like you to rate yourself on a scale of 1 to 10, with 10 being highest and 1 being lowest, and your group members too.
Why did you choose this stream (administration, flying, technical etc.)? How it is correlated to your stream during graduation/School and how you can suggest some technological changes for Indian Airforce based on your studies?
Being a fresher, how did you prepare for this first attempt of SSB? Have you taken any coaching, if yes then from where and what did you learned from there? Tell me the approaches of your mentor or teacher in that academy and how they are helping you here?
Tell me your strengths and weaknesses and what efforts are you applying to overcome your bad qualities? You can choose to give examples of them.
What have you learned from your previous failed attempt of SSB? Also, tell me the perceived reasons for not getting recommended and how did you improve in them?
Tell me the social, educational and political significance of your district.
What did you like in Varanasi/Mysore/Dehradun/Kanchrapara/Gandhinagar?
If I make it compulsory to ask a question, what question will you ask?
What were the problems that you have faced while coming to this SSB? Tell me some details about your journey.
Why did you choose this AFSB?
Tell me something about the recent aircraft of Indian Air Force and their distinctive features. Also, tell me about the aircraft that were used in Balakot Strike.
Who inspired you to join the Air force? Who are your ideals and why?
Have you ever attended any army or navy SSB, if yes then what differences have you observed in those SSBs and this AFSB?
Why did you choose Air force rather than army or navy?
What will you do, if you get rejected this time? Or What's your plan for the future?
How will you organize a Football your school/college?
Which task did you like in GTO? And tell me how did you attempt it.
Where do you plan to go out with friends before the conference? Have you done any kind of research in this city before coming here?
How do you manage your time for studies, family and other tasks? Tell me about your routine in weekdays and during weekends.
Suggest me some ways to improve your city/ district
In your opinion, what are the shortcomings in SSB's selection procedure?
What did you learn here in the last few days?
What is the difference in the duties of administration, flying and technical group of Air Force?
How will you rate your overall performance in all of the tasks in this attempt?
Sometimes they ask 10-15 questions rapidly that are called as CIQ, and then let you answer and check if you could remember all the questions and answer them in sequence. If the Interviewing Officer has a background in your area of Engineering, you might get technical questions as well.
Due to the drastic impact of COVID 19, the academic institutes are also closed and you have a great deal of time in your hands. This is a great time to try new things that technology has brought to you while challenging yourself such as online Courses at SSBCrackExams. Taking CDS, NDA and AFCAT Written Online courses will not only give you access to full-length quality lectures but will also provide the facility to take standardized mock tests for comparative study and growth.
You can take multiple quizzes after each lesson to ensure the full understanding of the subject along with creating your customized lesson plans.
Practice with online quiz and test series at SSBCrackExams is the best way to check your performance. Online test series and quiz will also help you increase your speed and this is very helpful in the real exam. To get good marks in the AFCAT 2020 examination, candidates will have to practice in online mode with increased frequency. You are advised to attempt more quizzes and mock tests regularly from reliable sources such as SSBCrackExams.
You can check out the course content along with other important specifics at SSBCrack exams. You can also access these on the SSBCrackExams app available at google play store.
All the best! Jai Hind!