I am Aman Bhandari. Son of Mr. Darshan Singh and Preeti Bhandari. I belong to the village of Bainjwari, Tehri Garhwal. I did my schooling at DPS RAIPUR. Secured AIR-267 for UPSC NDA 2 2021.
It was very difficult for me on 8th Oct 2021 to get rid of the truth to get the conference out. I was not very emotional or crying but telling my father on call that I got conference out made me cry. I remembered that day very well. On the night of 3rd Oct 2021, I had an intuition of not getting recommended. After 5 months I had to work hard, not over TAT WAT SRT SD but to improve my personality, because I was knowing that I don't have it in me and I have to improve it.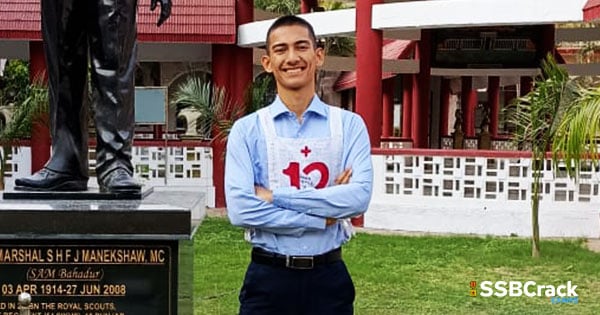 I went to college and did B. Tech, NCC, and Debate society. I made myself busy, searched for opportunities, and learned things from others. And on 24th March 2022, I was recommended by 11SSB Allahabad.
Also Read: Meet Shanan Dhaka National Defence Academy First Women's Batch Topper (AIR-1 UPSC NDA 2 2021)
And same as earlier I had an Intuition on 23rd March of getting recommended. It's the journey that was wonderful and amazing. Getting deep into the journey I learned that working on ourselves was the most efficient way to make it through it and I was clear to be my own architect. I read books and learned things from my seniors, buddies, parents, friends everyone.
Also Read: Recommended From 1 AFSB Dehradun In 5th Attempt For Flying Branch AFCAT 2 2021 AIR-1
Slowly and slowly I was able to be a man I was fond of. And as all can see on 24th March 2022 I made the statement true that leaders are not born they are made.
To crack the SSB Interview, You can join our SSB interview live classes batch and we recommend you to Enroll SSB INTERVIEW ONLINE COURSE. Trusted by thousands of defence aspirants.