Greetings, Air Warriors! In this article, SSBCrackExams will solve AFCAT 2 2022 Mega Marathon, Full Revision, and Most Important Questions with full answers by holding a 10 Hours Mega Marathon and doing a full review of math, general knowledge, English, and reasoning on Thursday, August 25, 2022, from 10:00 AM to 8:00 PM.
AFCAT 2 2022 Mega Marathon | Complete Revision | 10:00AM to 8:00PM
The AFCAT 2 2022 will have 25 to 30 questions about English, 25 to 30 questions about reasoning, and 25 questions about general knowledge. There will be 18 to 20 questions about math skills. Here is a list of the top 1000 questions mega marathon session to boost your score and that most often ask about these sections. If you study well for all four parts, you should be able to get between 200 and 250 marks.
AFCAT 2 2022 Mega Marathon, Full Revision and Most Important Questions [Download PDF]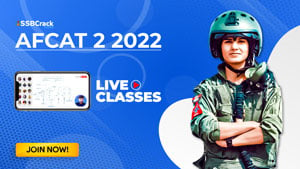 AFCAT 2 2022 – Mega Marathon & Most Important Questions [Download PDF] – Click Here
The Indian Air Force (IAF) has released the AFCAT 2 2022 admit card for those who want to join the IAF and will be taking the online AFCAT 2 2022 exam on August 26, 27, or 28th 2022. The only way to get the best score on the AFCAT is to practice and understand the most important ideas.
SSBCrackExams has changed the way people prepare for the AFCAT Exam by creating a highly successful mock test series that combines learning with taking a test. The goal of the AFCAT mock test is to create an environment similar to the CDAC AFCAT online exam, which will help you do better on the real AFCAT online exam.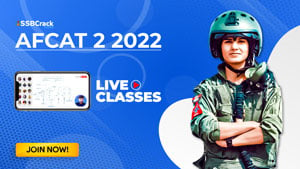 If you are preparing for the AFCAT 1 2023 and AFCAT 2 2023 written exam and SSB interview, you can check SSBCrackExams online courses and mock tests.
As the AFCAT is an online test, people who want to take it for the first time need to be sure of themselves, know everything there is to know about the test, and practise taking online tests so they don't make any mistakes on the real test. Mock tests are the only way for a candidate to fully evaluate and understand his or her own progress and level of performance for the exam. Mock tests help students understand how the questions are set up and how important the test is. They also help them come up with a plan for how to answer questions in the real test within the time limit.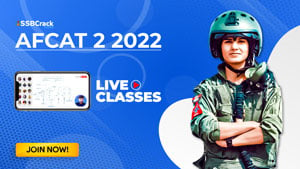 AFCAT 2 2022 Most Valuable Questions & Answers [Topic Wise & Download Free PDF]
New Syllabus And Exam Pattern For AFCAT 2 2022
(aa) English. Comprehension, Detect Error in Sentence, Sentence Completion/ Filling in of correct word, Synonym/ Antonym, Cloze Test or Fill in the Gaps in a paragraph, Idioms and Phrases, Analogy, Sentence Rearranging, Substitution in a Sentence/ One Word Substitution.
(ab) General Awareness. History, Geography, Sports, National & International Organisations, Art & Culture, Personalities, Environment & Ecology, Indian Polity, Economy, Basic Science Based Knowledge, Science & Technology, Current Affairs (National & International), Defence.
(ac) Numerical Ability. Decimal Fraction, Time and Work, Average/ Percentage, Profit & Loss, Ratio & Proportion, Simple and Compound Interest, Time & Distance and Races (Trains/ Boats & Streams), Area and Perimeter, Probability, Number System & Number Series, Mixture & Allegation Rules, Clocks.
(ad) Reasoning and Military Aptitude Test. Verbal and Non-Verbal Reasoning
Standard Of Questions. The standard of Numerical Ability Questions will be of Matriculation level. The standard of questions in other subjects will be of graduation level (Indian University).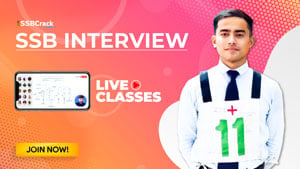 The AFCAT 2023 Exam is a Must If You Want to Join the Indian Air Force.
Also Check: