Today we are going to look into some defence aircraft and compare two of the most famous transport aircraft which have played a significant role in their respective war zones. A military-owned transport aircraft that is used to airlift personnel and military equipment in support of military operations is known as a military transport aircraft, military cargo aircraft, or airlifted.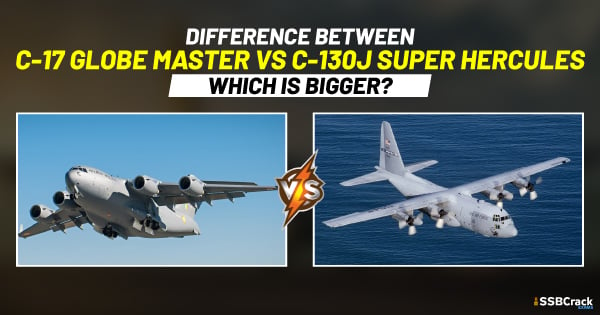 Transport aircraft, which can be deployed for both strategic and tactical tasks, are essential for sustaining supply lines to advanced sites that are challenging to access by land or water. They are frequently used to convey humanitarian aid during disaster relief missions for civilians.
Also Read: List Of Transport Aircraft Carriers Used By Indian Armed Forces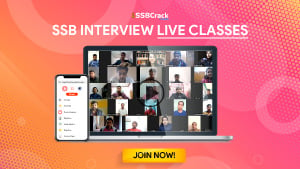 Here we will talk about C-17 Globemaster and C-130J Super Hercules Transport aircraft. We will first know about them a little bit, then we will compare their specifications.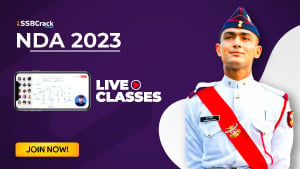 C-17 Globemaster
Large military transport aircraft were known as the McDonnell Douglas/Boeing C-17 Globemaster III was created for the United States Air Force (USAF) between the 1980s and the early 1990s. The Douglas C-74 Globemaster and the Douglas C-124 Globemaster II, two prior piston-engined military transport planes, are now known as the C-17. The YC-15, a more compact prototype airlifter created in the 1970s, served as the foundation for the C-17. It was created to take over the roles of the Lockheed C-5 Galaxy and the Lockheed C-141 Star lifter.
The C-17 frequently conducts tactical and strategic airlift missions, flying troops and supplies around the globe. Other responsibilities include airdrop and medical evacuation missions. The USAF, the air forces of Kuwait, Qatar, the United Arab Emirates, Australia, the United Kingdom, and India, all operate this transport. The transport aircraft was crucial in supplying humanitarian help in the wake of numerous natural catastrophes, including the 2010 Haiti earthquake and the 2011 Sindh floods. It also performed a crucial logistical role during Operation Enduring Freedom in Afghanistan and Operation Iraqi Freedom in Iraq.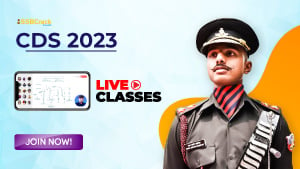 C-130J Super Hercules
the Lockheed Martin C-130J Super Hercules is a four-engine turboprop military transport aircraft is called. The Lockheed C-130 Hercules has undergone a thorough overhaul with the C-130J, which features new flying controls, engines, and other equipment. The only model currently in production for the C-130 Hercules is the C-130J. 500 C-130J aircraft had been supplied to 26 operators in 22 nations as of March 2022.
The USAF and USMC have made substantial use of the Super Hercules in Iraq and Afghanistan. Additionally, Canada has sent CC-130J planes to Afghanistan.During the 2011 Libyan civil war, C-130Js from various nations were sent to assist US Operation Odyssey Dawn and NATO's Operation Unified Protector.
1 million flight hours were registered by 290 C-130J Super Hercules aircraft between 5 April 1996, the first flight, and 30 April 2013, when they were used by 13 different countries.
At a height of 16,614 feet, the Indian Air Force made the highest C-130J landing on August 20, 2013, at the Daulat Beg Oldi airport in Ladakh (5,064 m). To deploy a C-130 Hercules as an air tanker against wildfires, a self-contained aerial firefighting system called the Modular Airborne Firefighting System (MAFFS) must be carried onto the aircraft. The U.S. Air Force, which has ordered the aircraft in ever-increasing numbers, is the new model's major operator.
The United States Air Force, which includes the Air Force Reserve Command and the Air National Guard, and the United States Marine Corps now operate the C-130J, which is their fourth model after the KC-130F, KC-130R, and KC-130T.
With an initial order of twelve aircraft, the Royal Australian Air Force became the C-130J-30's second foreign client. In 2007, the Royal Norwegian Air Force placed an order for four C-130J-30s to replace six ailing C-130Hs that required more maintenance. For its special operations units, the Indian Air Force ordered six C-130J-30s in early 2008 for up to US$1.059 billion as part of a package agreement with the US government through its Foreign Military Sales (FMS) programme. India has the option to purchase six more planes. The Communications were not signed by the Indian government.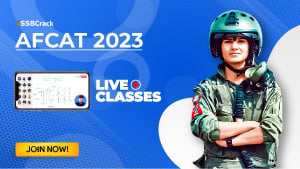 Comparison between C-17 Globemaster & C-130J Super Hercules
Below we have provided the table containing various parameters on which the comparison has been done. These parameters better explain the power and capability of both the transport aircraft. So, here we go!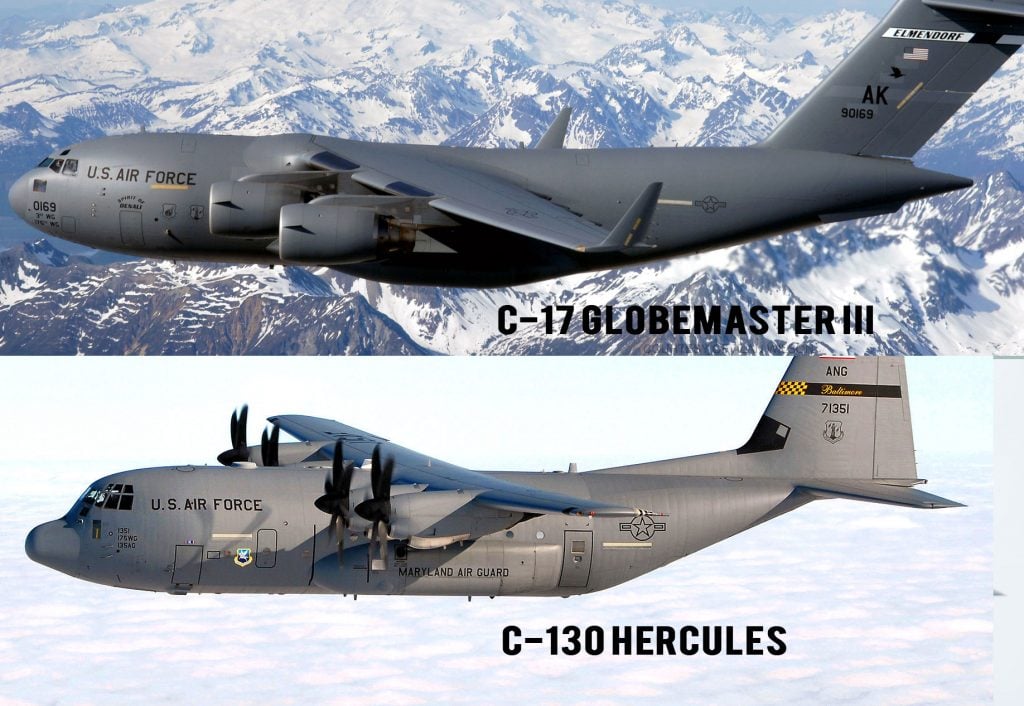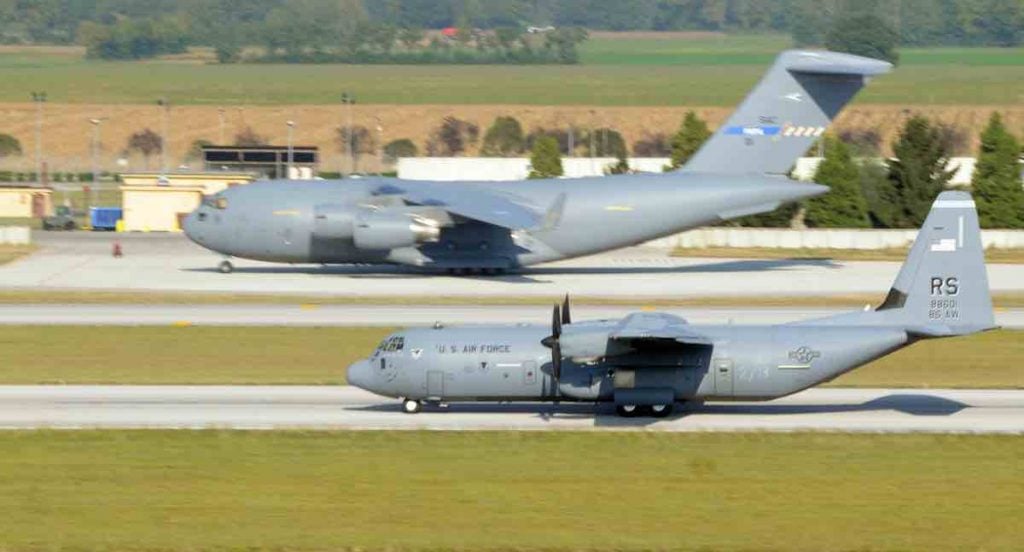 | | | |
| --- | --- | --- |
| Specifications | C-17 Globe master | C-130J Super Hercules |
| Crew | 3 | 3 |
| Capacity | 170,900 lb | 42,000 lb |
| Cargo bay length | 88 feet (27 m) | 41 ft (12.50 m) |
| Cargo bay width | 18 feet (5.5 m) | 10 ft (3.05 m) |
| Cargo bay height | 12 feet 4 inches (3.76 m) | 9 ft (2.74 m) |
| Length | 174 ft (53 m) | 97 ft 9 in (29.79 m) |
| Wingspan | 169 ft 9.6 in (51.755 m) | 132 ft 7 in (40.41 m) |
| Height | 55 ft 1 in (16.79 m) | 38 ft 10 in (11.84 m) |
| Wing area | 3,800 sq ft (350 m2) | 1,745 sq ft (162.1 m2) |
| Empty weight | 282,500 lb (128,140 kg) | 75,562 lb (34,274 kg) |
| Maximum speed | 950km/hr | 590 km/hr |
| Range | 2,420 nmi (2,780 mi, 4,480 km) | 1,800 nmi (2,100 mi, 3,300 km) |
| Cruise speed | 450 km (520 mph, 830 km/h) | 348 kn (400 mph, 644 km/h) |
Conclusion
So above we have compared the C-17Globemaster and C-130J Super Hercules by their specifications. Again, we will say that both aircraft have their own merits and demerits, and both have played a strong role in the defence of the countries for which they were used for.
I hope you like this article and give a follow back to SSBCrackExams.com for more such articles. Jai Hind!
To crack the SSB Interview and join the Indian Navy as an Officer, You can join our SSB interview live classes batch and we recommend you to Enroll SSB INTERVIEW ONLINE COURSE. Trusted by thousands of defence aspirants.
Also Read: