Fighter planes are fixed-wing military planes that are primarily used for air-to-air combat. The role of fighter aircraft in armed conflict is to establish air superiority over the battlespace. Bombers and attack planes can bomb enemy targets tactically and strategically if they have control of the airspace above a conflict.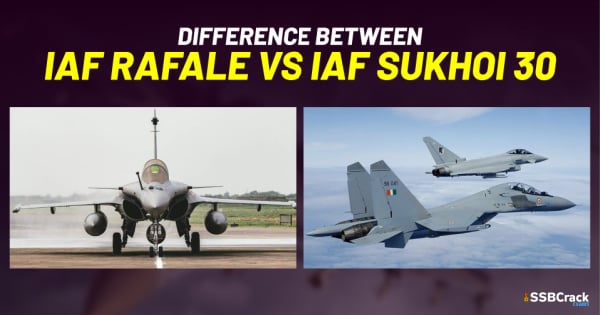 A fighter's essential performance characteristics include not only its weaponry but also its fast speed and manoeuvrability about the target aircraft. The competence of a combatant's pilots, the tactical soundness of its doctrine for deploying its fighters, and the numbers and performance of those fighters all play a role in whether a combatant's efforts to acquire air superiority succeed or fail.
Also Read: Difference Between Apache AH-64 Attack Helicopter VS Mi-35 Attack Helicopter
Many modern fighter aircraft have secondary capabilities such as a ground attack, and other types, such as fighter-bombers, are built from the ground up to perform multiple missions. Other fighter designs, such as the interceptor, heavy fighter, and night fighter, are highly specialized while still fulfilling the primary duty of air superiority.
The Indian Air Force has many fighter aircraft such as Sukhoi 30Mk-I, MiG 29, Mirage, 2000, MiG 27, Rafale etc. Since the Indian Air Force has many fighter aircraft, some being modern and technologically advanced whereas some are old and technologically not so advanced.
So Here, we are going to discuss the IAF Rafale and Sukhoi 30 and compare both the fighter aircraft to know which one is more superior in which context.
IAF Rafale
Origin of Rafale Jet
The French military was aiming to replace their present fleets of aircraft during the final decades of the Cold War in the 1970s. France inked partnerships with the United Kingdom, Germany, and Italy to construct the Euro fighter Typhoon, a multirole fighter jet, to reduce development costs and earn a large profit.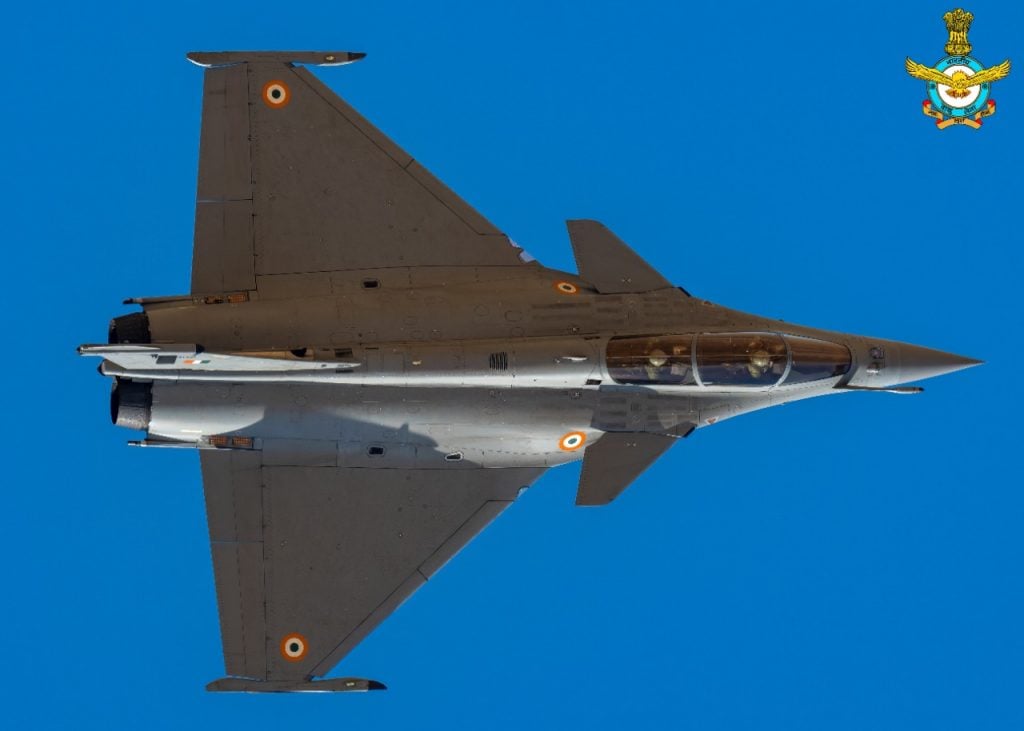 Also Read: Everything You Need To Know About Rafale Fighter Jet
Multiple issues over intellectual property rights, work share, and requirement differences caused France to abandon the agreement and start its own aircraft development programme.
The French government issued a tender in which major defence contractors were asked to showcase their technology. Dassault was granted the contract in July 1986 as part of an eight-year flight-test programme that laid the foundation for the Rafale combat jet project.
Specifications of the Rafale Fighter Jet
| | |
| --- | --- |
| Wingspan | 10.90 m |
| Length | 15.30 m |
| Height | 5.30 m |
| Overall empty weight | 10 t |
| Max takeoff weight | 24.5 t |
| Internal Fuel | 4.7 t |
| External Fuel | Up to 6.7 t |
| Max Thrust | 2 x 7.5 t |
| Max Speed | M = 1.8 / 750 knots |
Acquisition by the Indian Air force
Following a technology demonstration in April 2011, the Indian Air Force made orders for Rafale planes in order to improve its air superiority metrics. Following many rounds of negotiations between the French and Indian governments, Indian Defence Minister Manohar Parrikar and his French counterpart Jean-Yves Le Drian signed an agreement on September 23, 2016. The deal called for 36 Rafales to be delivered to the Indian Air Force for €7.8 billion, with an option for another 18 Rafales to be provided.
The Indian government wants the Rafale fighter to replace their Mig-21 fleet in order to counter the latest models of Pakistani F-16s. A ceremony for the first formal handover of the Rafale was held at Dassault's manufacturing facility in Bordeaux ahead of the Indian Air Force Day on October 8, 2019. The tail number "RB-001" was assigned to the plane to commemorate the contribution of IAF chief-designate Air Chief Marshal RKS Bhadauria in the 2016 agreement.
IAF Sukhoi 30
The Sukhoi Su-30MKI is a twinjet multirole air superiority fighter. It has been developed by Russia's Sukhoi and built under licence by India's Hindustan Aeronautics Limited (HAL) for the Indian Air Force (IAF). A variant of the Sukhoi Su-30, it is a heavy, all-weather, long-range fighter. Its NATO reporting name is Flanker-H.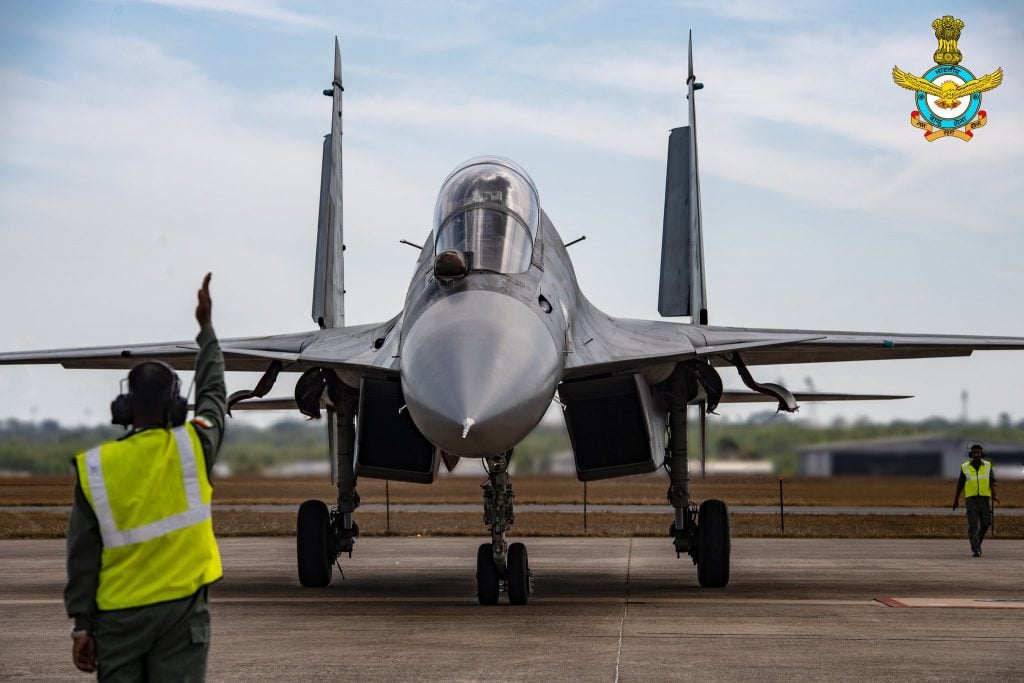 Also Check: 50 Amazing Pictures Of Indian Air Force Aircrafts That Will Motivate You To Join IAF
| | |
| --- | --- |
| Wingspan | 10.90 m |
| Length | 21.935 m (72 ft 0 in) |
| Height | 6.36 m |
| Overall empty weight | 18,400 kg |
| Max takeoff weight | 38,800 kg |
| Rate of climb | 300 m/s (59,000 ft/min) |
| Range | 3,000 km |
Area of differences:-
The Rafale is a European fighter aircraft, whereas the Sukhoi 30 is a Russian creation. 
The speed of the Sukhoi 30 is Mach 2 whereas Rafale has a speed of Mach 1.8. 
 It can carry 9,500 kg of bombs and munitions. This is more than the Sukhoi 30 MK1, which can carry loads of up to 8,000 kg. 
Rafale is considered as the 4.5 generation fighter aircraft, whereas the Sukhoi 30 is the fourth-generation fighter aircraft. 
Rafale can be fully used from places of higher altitude like Leh, which safeguards India from two unpeaceful countries. 
Overall, every fighter aircraft has its specifications. The Rafale and Sukhoi 30 will, altogether with the BrahMos supersonic cruise missile, will be a game-changer for Indian air defence and national security as a whole. The different characteristics of both fighter aircraft will protect India from all the dimensions.
Jai Hind!
To crack the SSB Interview, You can join our SSB interview live classes batch and we recommend you to Enroll SSB INTERVIEW ONLINE COURSE. Trusted by thousands of defence aspirants.
Also Read: