Today's Current Affairs, for August 26, 2022, will cover the latest national and international news. These current events and questions will help you a lot on your upcoming defence exams like NDA, CDS, CDS OTA, AFCAT, TA, Agniveer Army, Agniveer Navy, Agniveer Air force, Women Military Police, INET, MNS, ACC exams, SCO, PCSL, CAPF and also for SSB interviews, and direct entries for Army, Navy, and Air force like SSC Tech, TGC, JAG, NCC, TES, 10+2 Cadet entry, and more. Download a PDF file about current events at the end of this article.
DAILY CURRENT AFFAIRS 26 August 2022
Competitiveness Roadmap For "India@100"
Economic Advisory Council (EAC) to Prime Minister will release the Competitiveness Roadmap for India@100 on 30th of this month, in New Delhi.
The document is a roadmap for India's journey towards the centennial year and stands to inform and guide the way for India to become a higher-income country by 2047.
It proposes policy goals, principles, and approaches to further drive India's economy in the direction of sustainability and resilience, embedded in social progress and shared prosperity.
The document will be released in the presence of Chairman EAC-PM Dr. Bibek Debroy, Sherpa G-20 Amitabh Kant, and Member EAC-PM Sanjeev Sanyal. The Competitiveness Roadmap is a collaborative endeavor between EAC-PM, The Institute for Competitiveness headed by Dr. Amit Kapoor, Professor Michael E. Porter, and Dr. Christian Ketels from Harvard Business School.
Justice Indu Malhotra Committee Submits Its Report
The Supreme Court-appointed Justice Indu Malhotra Committee which probed the security breach during Prime Minister Narendra Modi's visit to Punjab in January this year has indicated that the then Ferozepur Senior Superintendent of Police (SSP) failed to take requisite action.
A three-judge bench comprising Chief Justice N V Ramana, Justices Surya Kant, and Hima Kohli today perused the report submitted by Justice (retired) Indu Malhotra who conducted the inquiry. The Chief Justice said the court would send the report to the government for further action.
8th India – Brazil Joint Commission Meeting
External Affairs Minister Dr. S. Jaishankar co-chaired the 8th India-Brazil Joint Commission Meeting with his Brazilian counterpart Carlos França in Brasilia yesterday.
The comprehensive discussions covered trade and investments, petroleum, biofuels, edible oils and minerals, health, pharma, traditional medicine, Science and Technology, agriculture and livestock, space, defense, counterterrorism, and consular domains. After the meeting, agreements were signed in the fields of broadcasting and taxation.
Both Ministers exchanged views on BRICS, IBSA, UN, G20, and the Ukraine conflict. Dr. Jaishankar appreciated the Government of Brazil for releasing a commemorative stamp marking the 75th anniversary of Indian independence Amrit Mahotsav.
Govt To Launch E-Passport In Next 6 Months
Electronic-Passports will be rolled out by the end of this year or early next year. Secretary External Affairs, Dr. Ausaf Sayeed informed the media in Hyderabad. He said an e-chip and a few more features will be added to the passport book which will provide security upgradation of the Indian passport and enable machine reading.
A team of officials led by the secretary is visiting Hyderabad as part of Videsh Sampark Outreach program and held a series of meetings with Telangana government.
Stating that the interests of the diaspora are important, the secretary said several steps are being taken to facilitate Indian citizens who are migrating to work in other countries and providing legal support.
He said 87 billion dollars have been remitted to India by diaspora last year, compared to the 83 billion dollars in the previous year. Dr. Sayeed also said efforts are being made to make immigration process easy through legal processes and increase training levels of those migrants. He said all agents operating illegally will be eliminated.
Dr. Sayeed said maximum number of Immigration clearances are being given in Telangana. Referring to immigration processes, he said 15 more countries have been identified for singing Migration and Mobility Agreements while the agreement with 12 countries is currently in force.
M Venkaiah Naidu Launches A Book 'New India'
Former Vice President M Venkaiah Naidu today released a book titled New India – a compilation of selected articles of former Union Minister and Padma Vibhushan Arun Jaitley on his death anniversary today in New Delhi.
Speaking on the occasion, Mr Naidu said, Mr Jaitley dreamt of a new India, strong, stable, prosperous, peaceful and a forward-looking India. He said, Mr Jaitley also dreamt of a progressive nation, where there is no poverty, no urban-rural divide and no gender and social discrimination.
Sri Lanka Ranks 5th With Highest Food Price Inflation
Sri Lanka ranked 5th among the 10 countries with the highest food price inflation as per the latest World Bank assessment.
According to World Bank assessment, Lebanon, Zimbabwe, Venezuela, and Turkey ranked first in four countries.
The World Bank in a statement said that record high food prices have triggered a global crisis that will drive millions more into extreme poverty, hunger and malnutrition.
The statement said, rising food prices have a greater impact on people in low- and middle-income countries since they spend a larger share of their income on food than people in high-income countries.
5th Anniversary Of The Forced Exodus Of Rohingyas
Marking the five years of forced exodus of Rohingyas from the Rakhine province of Myanmar to Bangladesh since 25 August 2017, the UNHCR has called for redoubled political dialogue and diplomatic engagement to create conditions for voluntary, safe, dignified and sustainable return of Rohingya to their homeland in Myanmar.
UNHCR spokesperson Shabia Mantoo told journalists in Geneva that for almost one million Rohingya refugees' conditions in Bangladesh are extremely overcrowded. With decreased funding, they face many challenges in their daily lives like lack of proper nutrition, shelter, sanitation facilities and livelihood opportunities.
The 2022 response plan which seeks over USD 881 million for more than 1.4 million people including Rohingya refugees and more than half a million most affected host communities is only 49 percent funded with USD 426 million received, according to UNHCR.
Taiwan Govt Proposes To Spend More In Defence
In Taiwan, the government has proposed more than 19 billion dollars in defence spending for next year.
The overall proposed defence budget proposed by President Tsai Ing-wen's Cabinet sets a 13.9 per cent year-on-year increase to a record 19.41 billion dollars. It includes funds for new fighter jets, weeks after China staged large-scale war games around the island.
Statistics department minister Chu Tzer-ming said the increase in defence spending will mainly go to operational costs.
The planned defence spending, which is a record high and must be approved by parliament, marks the island's sixth consecutive year of growth in defence spending since 2017.
China carried out its largest-ever military exercises around Taiwan after a visit by U.S. House Speaker Nancy Pelosi.
REVIEW QUESTIONS
When Did The Manchu Dynasty Fall?
1910
1911
1912
1913
ANSWER: B
Who Was The Hero Of The Chinese Revolution In 1911 AD?
Mao Ze Dong
Sun Yat Sen
Deng Xiaoping
Vladimir Lenin
ANSWER: B
Who Founded The Kuomintang Party In 1912 AD
Zheng Xi
Sun Yat Sen
Mao Ze Dong
Sun Chung Shan
ANSWER: B
People's Republic Of China Was Established In
1947
1948
1949
1950
ANSWER: C
The Great Proletarian Cultural Revolution Of China
1966
1972
1981
1991
ANSWER: A
The Great Leap Forward Movement Of China
1948
1952
1958
1963
ANSWER: C
Not A Part Of 'AUKUS', A Trilateral Security Pact
Australia
United Kingdom
United States
Japan
ANSWER: D
Malabar Naval Exercise Is Conducted By
ASEAN
QUAD
NAFTA
OIC
ANSWER: B
Capital Of Taiwan
Kaohsiung
Taipei
Hsinchu
Taichung
ANSWER: B
President Of The Republic Of China
Tsai Ing-wen
Xi Jinping
Hu Jintao
Wang Qishan
ANSWER: A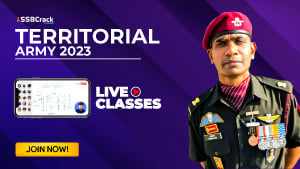 India Stood At ____ In Henley Passport Index 2022
84th
85th
86th
87th
ANSWER: D
India's Passport Provides Visa-Free Access To _____
50 Nations
60 Nations
70 Nations
80 Nations
ANSWER: B
____ Stood Topped In Henley Passport Index 2022
South Korea
Japan
Indonesia
Singapore
ANSWER: B
____ Stood Last In Henley Passport Index 2022
Pakistan
North Korea
Afghanistan
Syria
ANSWER: C
Henley & Partners Group Was Founded In
1967
1977
1987
1997
ANSWER: D
HQ Of The Henley & Partners Group
New York
London
Paris
Berlin
ANSWER: B
Henley Passport Index Was Launched In
2002
2004
2006
2008
ANSWER: C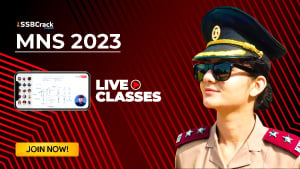 The Idea Of the Henley Passport Index Was First Mooted By
Paul Krugman
Dr. Christian H. Kaelin
Nouriel Roubini
Dr. Henley Stan
ANSWER: B
International Air Transport Association (IATA) Formed In
1919
1927
1936
1945
ANSWER: D
HQ Of International Air Transport Association (IATA)
Geneva
Montreal
Washington DC
Brussels
ANSWER: B
CHECK: