In Defence current affairs for 08 February 2023, we are going to see the latest national and international current affairs news. These important current affairs will be very helpful for your upcoming NDA, CDS, CDS OTA, AFCAT, TA, Agniveer Army, Agniveer Navy, Agniveer Air Force, Women Military Police, INET, MNS, ACC exams, SCO, PCSL, CAPF, and SSB interviews, and direct entries for Army, Navy, and Air Force like SSC Tech, TGC, JAG, NCC, TES, 10+2 Cadet. Download a PDF file about current events at the end of this article.
Defence Current Affairs 08 February 2023 
Boeing To Showcase Initiatives To Boost 'Make-in-India' At Aero India
US aerospace major Boeing on Tuesday said it will showcase at upcoming Aero India its focus on boosting local services, investments and partnerships in complimenting India's ambitious goal of achieving self-reliance in defence manufacturing.
The 14th edition of 'Aero India', known as Asia's largest aerospace exhibition, will be held in Bengaluru from February 13 to 17.
The exhibits will also feature a range of advanced products including the F/A-18 Super Hornet, P-8I, CH-47 Chinook, 737, 787 Dreamliner and 777X.
The Indian armed forces operate a sizeable number of Boeing-manufactured military platforms that included 11 C-17 heavy-lift transport aircraft, 22 AH-64 Apache helicopters (with six more on order), 15 CH-47 Chinook choppers, 12 P-8I long-range maritime reconnaissance and anti-submarine warfare aircraft.
India also has three Boeing VVIP aircraft, and two Head of State aircraft. In addition, more than 150 Boeing aeroplanes, including the next-generation 737, 737 MAX, 757, 777, and 787 Dreamliner, are operated by India's leading commercial airlines.
The joint venture between Boeing and Tata Advanced Systems Ltd — Tata Boeing Aerospace Limited (TBAL) — recently delivered the first fuselage for six AH-64 Apache attack helicopters ordered by the Indian Army from its state-of-the-art facility in Hyderabad.
Over 83,000 Posts Vacant In CAPF: Govt
More than 83,000 posts were lying vacant in the Central Armed Police Forces (CAPFs), such as the CRPF and the BSF, as on January 1, against the total strength of 10,15,237 posts, the government informed Parliament on Tuesday.
The forces in which the posts are lying vacant are Central Reserve Police Force (CRPF), Border Security Force (BSF), Central Industrial Security Force (CISF), Indo-Tibetan Border Police (ITBP), Sashastra Seema Bal (SSB) and Assam Rifles.
He minister said filling up vacancies is a continuous process and added that the home ministry has been taking and will continue to take earnest steps to fill up the vacancies expeditiously through UPSC, SSC and the forces concerned.
The CRPF is deployed for internal security duties, maintenance of law and order and anti-militancy operations in Jammu and Kashmir and the northeast.
The BSF guards the country's 3,323-kilometre-long border with Pakistan (except the 740-km-long LOC) and the 4,096-km-long border with Bangladesh.
The CISF guards vital installations, such as nuclear plants, key industries, metro networks and other important government buildings.
The ITBP guards the 3,488-km-long Sino-Indian border.
The SSB guards India's borders with Nepal (1,751 km) and Bhutan (699 km).
The Assam Rifles guards the 1,643-km-long Indo-Myanmar border and carries out anti-militancy operations in the northeast.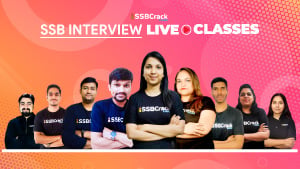 Training To Armed Forces Medical And Nursing Officers
The Medical Branch of Headquarters Integrated Defence Staff is conducting 11th Workshop on medical management of Chemical, Biological, Radiological and Nuclear (CBRN) exigencies for medical and nursing officers of the Armed Forces Medical Services (AFMS) and National Disaster Response Force (NDRF) from 07 to 10th February, 2023 at the Army Hospital (Research & Referral). Sixty medical and nursing officers from the Indian Army, Indian Navy, Indian Air Force and NDRF are participating in the workshop.
The workshop aims to train young services medical professionals to operate in CBRN environment and render first aid and long term management of the CBRN exposures. Lectures, demonstrations of CBRN exercises and hands on training on use of CBRN equipment will be imparted by the experts and scientists from Armed Forces Medical College, Institute of Nuclear Medicine and Allied Sciences, NDRF, Indian Army and Indian Air Force units.
 Air Marshal BR Krishna, Chief of the Integrated Defence Staff inaugurated the Workshop today on February 7, 2023. Lt Gen AK Jindal, Commandant, Army Hospital (R&R); Air Marshal Rajesh Vaidya, Deputy Chief of Integrated Defence Staff (Medical), Senior Officers from the Medical Directorates of the three Services and senior professionals from institutes of national repute like National Center for Disease Control and National Disaster Management Authority were also present during the event.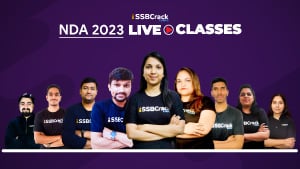 Army Units In Ladakh Dominate Northern Command Investiture Ceremony
Army units involved in the Galwan clashes in eastern Ladakh with the troops of Chinese PLA dominated the commendation and appreciation certificates handed out at Tuesday's Northern Command investiture ceremony, which was held in Kashmir for the first time since Independence.
Of the four Chief of the Army Staff appreciation certificates, three were awarded to units involved in Operation Snow Leopard undertaken in the Ladakh sector after the Galwan clashes in June 2020.
Of the 49 GoC-in-C's commendation certificates, 18 were given to units deployed in Ladakh while they also bagged nearly half of the 24 appreciation certificates.
The 6 Bihar unit was awarded the commendation certificate for its "unprecedented contribution" in pushing back the enemy in the Galwan Valley while 22 Jammu and Kashmir Rifles got the certificate for foiling Chinese incursion in a hand to hand fight in Chushul sector.
The 17 Mahar, who took part in the Operation Snow Leopard, were awarded for being the first battalion to remain posted in Operation Meghdoot (Siachen glacier) for eight months.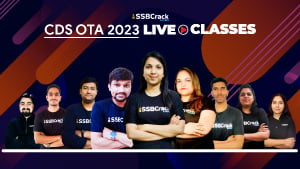 India Sends Fourth Batch Of Medical Aid To Earthquake-Hit Turkey
India dispatched its fourth batch of aid to Turkey in the Indian Air Force aircraft including 54 members of the medical team from the Indian Army as part of the Humanitarian aid.
India is extending its support to Turkey through the ongoing crisis after the earthquake that jolted the country on Monday and had already sent 3 batches of medical aid for Turkey after the devastating two earthquakes which killed 3,703 people.
IAF's Globemaster C-17 with 100 Indian Army officials along with medical equipment took off for Turkey from Hindon Airbase, Ghaziabad on Monday.
The C17 flight with over 50 personnel from the National Disaster Response Force (NDRF) and a specially trained dog squad along with necessary equipment, including medical supplies, drilling machines and other equipment required for the aid efforts departed for Turkey early this morning.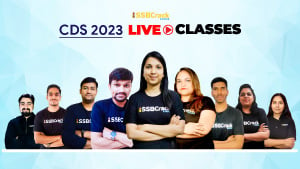 Review Questions
The 6th SCO Supreme Audit Institutions Leaders' Meeting Is Being Hosted By                        
Russia
Bharat
China
Pakistan
ANSWER: C
Which Of The Following Company Manufactures P-8I, CH-47 Chinook, 737, 787 Dreamliner & 777X?
HAL
ISRO
Boeing
Lockheed Martin
ANSWER: C
PM Modi Inaugurated India Energy Week 2023 In __.
Bengaluru
Chennai
Noida
New Delhi
ANSWER: A
Ex 'AUSINDEX' Conducted b/w India &
Angola
Oman
UAE
Australia
ANSWER: D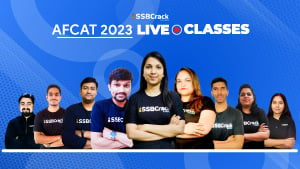 North-West Region Of ICG Located In
Kochi
Vishakhapatnam
Gandhinagar
Mumbai
ANSWER: C
Consider The Statements Regarding 'Indian National Space Promotion and Authorization Centre (IN-SPACe)'
1. It aims to provide a level playing field for private companies to use Indian space infrastructure.
2. Its main objective is to conduct deep space explorations.
Select The Correct Statement(s)
A) 1 Only  
B) 1&2  Only    
C) 2 Only   
D) None Of The Above
ANSWER: A
Consider the following statements regarding Pralay Missile:
1. It is India's first conventional quasi-ballistic missile.
2. It is a derivative of the Prahaar missile programme.
3. It is the longest-range surface-to-surface missile in Indian Army's inventory Select The Correct Statement(s)
A) 1 Only
B) 1&2 Only   
C) 2 Only     
D) All Of The Above
ANSWER: D
With reference to the Prithvi Missiles, consider the following statements:
1. These missiles are India's first indigenous ballistic missile.
2. Prahar missiles are replacing the Prithvi I missiles.
3. Prithvi II was the first missile developed under the Integrated Guided Missile Development Programme (IGMDP).
Select The Correct Statement(s)
A) 1 Only  
B) 1&2  Only    
C) 2 Only     
D) 1,2 &3
ANSWER: D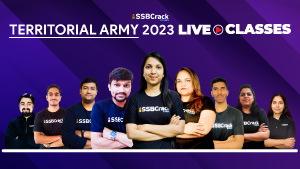 Which of the following statements is/are correct?
1.  The Zojila tunnel will allow travel between Srinagar and Ladakh.
2. The Zojila tunnel will be the world's longest bidirectional tunnel.
Select the correct answer using the code given below:
(a) 1 only      
(b) 2 only
(c) Both 1 and 2
(d) Neither 1 nor 2
ANSWER: A
Joint Exercises B/w The India And USA Is Called:                  
Yama
SLINEX
Indra
Tiger Triumph
ANSWER: D
Department of Defence Production Comes Under                                                            
Ministry of Culture
MHA
MOD
MEA
ANSWER: C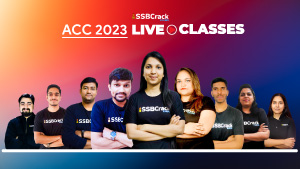 Where Is The Hq Of The Eastern Command of The IAF?      
Kochi
Vishakhapatnam
Shillong
Mumbai
ANSWER: C
Israeli 'Non-Line of Sight (NLOS) Is A                                                     
Ballistic Missile
ATGM
Helicopter
Tank
ANSWER: B
Leclerc Is A                                                    
Tank
Missile
Gun
Rocket
ANSWER: A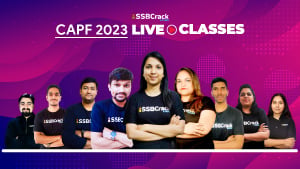 'The Best of Satyajit Ray' Book Published By            
Penguin Random House India
Hachette Livre
Scholastic Corporation
None
ANSWER: A
Sea Phase Of 38th IND-INDO CORPAT Conducted At                                     
A&NC
Bay of Bengal
Arabian Sea
IOR
ANSWER: A
Agni-V Is A                
Destroyer
OPV
IRBM
ICBM
ANSWER: D
SLBM Stands For                                                        
Submarine-launched Ballistic Misery
Submarine-launched Ballistic Missile
Submarine-launched Ballet Missile
Solar-launched Ballistic Missile
ANSWER: B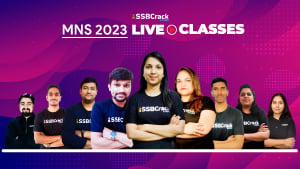 Where Is The Hq Of The South Western Command of The Indian Army?            
Jaipur
Vishakhapatnam
Pune
Mumbai
ANSWER: A
"The Epic Battle of Longewala" Book Written By
Arun Kumar
Ashish Ghatak
Ramesh Kandula
Air Marshal Retd Bharat Kumar
ANSWER: D
ALSO READ: