Today's 17th December 2022 Defence Current Affairs and Updates will show us the latest defence-related news about national and international current events. These current events and questions will be very helpful for your upcoming NDA, CDS, CDS OTA, AFCAT, TA, Agiveer Army, Agniveer Navy, Agniveer Air force, Women Military Police, INET, MNS, ACC exams, SCO, PCSL, CAPF, and SSB interviews, and direct entries for Army, Navy, and Air force like SSC Tech, TGC, JAG, NCC, TES, 10+2 Cadet. Download a PDF file about current events at the end of this article.
Defence Current Affairs 17 December 2022 
CURTAIN RAISER: COMMISSIONING OF YARD 12705 (MORMUGAO)
Mormugao, a P15B stealth guided missile destroyer, is scheduled to be commissioned into the Indian Navy in the presence of the Hon'ble Raksha Mantri, Shri Rajnath Singh, at the Naval Dockyard, Mumbai on 18 Dec 22. The event marks the formal induction into the Navy of the second of the four 'Visakhapatnam' class destroyers, indigenously designed by the Indian Navy's in-house organisation, Warship Design Bureau and constructed by Mazagon Dock Shipbuilders Limited, Mumbai.
The majestic ship measures 163m in length, 17 m in breadth with a displacement of 7400 tonnes and can rightfully be regarded as one of the most potent warships to have been constructed in India. The ship is propelled by four powerful Gas Turbines, in a Combined Gas and Gas (COGAG) configuration, capable of achieving speeds in excess of 30 knots. The ship has enhanced stealth features resulting in a reduced Radar Cross Section (RCS).
Mormugao is packed with sophisticated 'state of the art' weapons and sensors such as Surface to Surface Missile and Surface to Air Missiles. The ship is fitted with a modern Surveillance Radar which provides target data to the gunnery weapon systems of the ship. The ship's Anti-Submarine Warfare capabilities are provided by the indigenously developed Rocket Launchers, Torpedo Launchers and the ASW helicopters. The ship is equipped to fight under Nuclear, Biological and Chemical (NBC) warfare conditions.
A unique feature of this ship is the high level of indigenisation of approximately 75% incorporated in the production, accentuating our national objective of 'AatmaNirbhar Bharat'. Some of the major indigenised equipment / system onboard Mormugao include Surface to Surface and Surface to Air Missiles, Torpedo Tubes and Launchers, Anti-Submarine Rocket Launchers, Super Rapid Gun Mount besides, Combat Management System, Integrated Platform Management System, Automated Power Management System, Foldable Hangar Doors, Helo Traversing system, Close-in Weapon System and Bow mounted SONAR. Major OEMs as well as small MSMEs such as BEL, L&T, Godrej, Marine Electrical Brahmos, Technico, Kineco, Jeet & Jeet, Sushma Marine, Techno Process, etc. have all contributed in making of the mighty Mormugao.
With a clear focus on indigenisation and self-reliance 42 out of the 44 ships and submarines under construction are being built in Indian Shipyards, thus further enhancing our efforts towards 'Aatmanirbhar Bharat'. In addition, AoN has been accorded for 55 ships and submarines which will all be constructed in Indian Shipyards.
 Named after the historic port city of Goa on the West coast, Mormugao coincidentally undertook her first sea sortie on 19 Dec 21, when Goa celebrated 60 years of liberation from the Portuguese rule. Her commissioning now on 18 Dec 22 on the eve of the Goa Liberation Day will further augment the Indian Navy's mobility, reach and flexibility towards accomplishment of its role and tasks in the Indian Ocean and beyond.
Captain Kodalapuram Assumes Command Of INS Garuda
Captain Kodalapuram Sri Vatsa assumed command of Naval Air Station INS Garuda at Kochi at a Ceremonial Parade on December 15, as the 34th commanding officer of the oldest Air Station of the Indian Navy, informed the Southern Naval Command through a statement.
An alumnus of the College of Defence Management Studies, Secunderabad, Captain Kodalapuram Sri Vatsa is an accomplished pilot and a qualified flying instructor (QFI). He is qualified on Kamov 31 and Chetak helicopters, the statement added.
He has been in command of Indian Navy ships — Rana and Bitra — and the Indian Navy Helicopter Training School.
He has also carried out operational and training tenures onboard numerous fleet ships, aircraft carriers and shore establishments.
INS Garuda is an Indian naval air station located in Kochi, in the state of Kerala. Commissioned on 11 May 1953, it is the oldest operating air station of the Indian Navy.
The air station is adjacent to INS Venduruthy and the headquarters of Southern Naval Command. INS Garuda is a major naval air training centre as well as an operational base.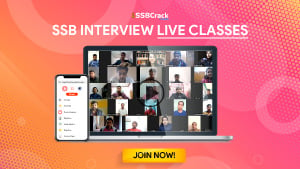 US Senate Passes USD 850 Billion Defence Spending Bill
The US Senate has passed the defence spending bill for 2023 valued at nearly USD 850 billion, including USD 10 billion in security aid for Taiwan and USD 800 million for Ukraine.
Senators overwhelmingly passed the National Defence Authorization Act (NDAA) on Thursday, with sending the bill to US President Joe Biden to be signed into law.
Lawmakers included the Taiwan Enhanced Resilience Act in the NDAA, which would authorize up to USD 10 billion in security assistance to modernize Taiwan's security capabilities.
The legislation also includes USD 800 million for the Ukraine Security Assistance Initiative – USD 500 million more than requested by Biden for Ukraine.
US military spending amounted to $801 billion in 2021, a drop of 1.4 per cent from 2020. The US military burden decreased slightly from 3.7 per cent of GDP in 2020 to 3.5 per cent in 2021.
US funding for military research and development (R&D) rose by 24 per cent between 2012 and 2021, while arms procurement funding fell by 6.4 per cent over the same period. In 2021 spending on both decreased. However, the drop in R&D spending (–1.2 per cent) was smaller than that in arms procurement spending (–5.4 per cent).
India's military spending of $76.6 billion ranked third highest in the world. This was up by 0.9 per cent from 2020 and by 33 per cent from 2012. In a push to strengthen the indigenous arms industry, 64 per cent of capital outlays in the military budget of 2021 were earmarked for acquisitions of domestically produced arms.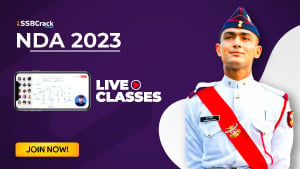 India Co-chairs Launch Of UN Initiative To Support Accountability For Crimes Against Peacekeepers
External Affairs Minister S Jaishankar on Thursday co-chaired the launch of the Group of Friends on Accountability for Crimes against UN Peacekeepers that will seek to promote accountability through policy approaches and technology usage.
"Today's peacekeeper is not mandated to keep the peace but to take on robust mandates in extremely hostile conflict zones. The involvement of armed groups, terrorists and transnational organized crime has adversely impacted their operations," he said.
He made these remarks at the 'Launch of Group of Friends to promote Accountability for Crimes Against Peacekeepers' in the Trusteeship Council. Along with India, contributing countries like Bangladesh, Egypt, France, Morocco and Nepal, participated as its co-chairs.
As the largest troop and police contributing country in the Security Council, Jaishankar said India had piloted Security Council Resolution 2589 during our Presidency in August last year.
"The Resolution calls for promoting accountability for the killing of, and all acts of violence against United Nations personnel serving in peacekeeping operations," he added.
The External Affairs Minister said this Group represents the political will of Member States, particularly of the troop and police contributing countries, to champion the implementation of the provisions of UNSCR 2589.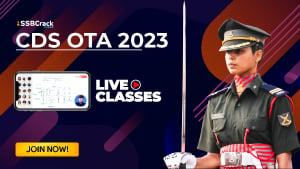 ISRO Launches 177 Foreign Satellites In Last Five Years, Earns Over Rs 1,100 Crore In Forex
Union Minister Dr Jitendra Singh said, ISRO through its commercial arms has successfully launched 177 foreign satellites belonging to 19 countries during the last five years.
ISRO has successfully launched 177 foreign satellites belonging to countries like Australia, Brazil, Canada, Colombia, Finland, France, Israel, Italy, Japan, Lithuania, Luxembourg, Malaysia, Netherlands, Republic of Korea, Singapore, Spain, Switzerland, United Kingdom and USA, on-board PSLV and GSLV-MkIII launchers under commercial agreement.
Dr Jitendra Singh informed that Forex generated through launching of these 177 foreign satellites from January 2018 to November 2022 is approximately 94 million USD and 46 million Euro.
A press release by the Department of Space stated, "the creation of IN-SPACe as a single-window agency for the promotion and handholding of Non-Government Entities in conducting end-to-end space activities has resulted in a remarkable interest in the Start-up community, with 111 space-startups registered, as on date, on the IN-SPACe digital platform."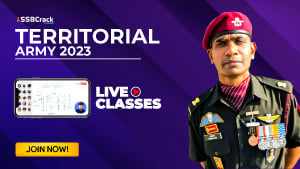 REVIEW QUESTIONS
Group of Friends on Accountability for Crimes against UN Peacekeepers Co- Chaired By___.
Bangladesh
Egypt
France & India
All of the above
ANSWER: D
__A P15B Stealth Guided Missile Destroyer, Is Scheduled To Be Commissioned Into The Indian Navy.
Mormugao
Ganga
Udaygiri
Nilgiri
ANSWER: A
1971 War Was Fought B/W
Qatar & Oman
UAE & Saudi Arabia
India & Pakistan
None
ANSWER: C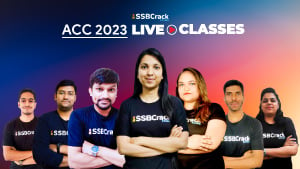 __Assumes Command of INS Garuda.
Captain Sudhir Nayak
Commodore Ajay Bhalla
Captain Kodalapuram Sri Vatsa
None
ANSWER: C
Wartime Gallantry Award Is/Are
Param Vir Chakra
Maha Vir Chakra
Ashok Chakra
Both a & b
ANSWER: D
MALE Stands For
Media Altitude Long Endurance
Medium Altitude Length Endurance
Medium Altitude Long Endurance
Medium Altitude Long End
ANSWER: C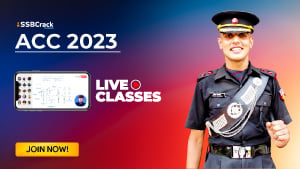 "Freedom Is Not Given, It. Is Taken". Said By__
Pandit Nehru
Mahatma Gandhi
Subhas Chandra Bose
Bhagat Singh
ANSWER: C
Prithvi Defence Vehicle Mark 2 Is A
MRBM
IRBM
ICBM
Anti-satellite Missile Test
ANSWER: D
INS Vikramaditya Is A Modified ___Aircraft Carrier.
Kiev-Class
Surya- Class
Kalashnikov-Class
None
ANSWER: A
Merkava Mk.4 Is The Tank Of                  
Germany
Israel
USA
India
ANSWER: B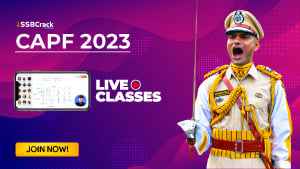 Ex PRABAL DOSTYK Is A Previous Name Of Which Ex? 
Ex Sampriti
Ex KAZIND
Ex ZAPAD
Ex SLINEX
ANSWER: B
College of Military Engineering (CME) Is Located At  
Pune
Kamptee
Mumbai
Noida
ANSWER: A
Regimental Center Of PUNJAB REGIMENT Is In  
Balasore, Odisha
Chennai, T.N.
Trombay, M.H.
Ramgarh Cantonment, Jharkhand
ANSWER: D
India Purchased IAI Searcher UAV from  
USA
Sweden
France
Israel
ANSWER: D
Yerevan Is The Capital Of                                                                         
Albania
Argentina
Armenia
Maldives
ANSWER: C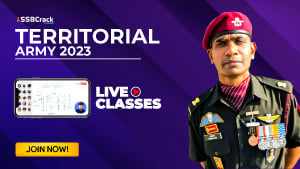 "Old Man And The Sea" Book Is Written By                                                 
Dante
Goethe
Hew Strachan
Ernest Hemingway
ANSWER: D
India Purchased MiG-21 from                                                    
USA
Sweden
France
Russia
ANSWER: D
QRSAM Weapon Stands For  
Quick Reaction Surface to Air Missile
Quick Reactive Surface to Air Missile
Quick Reaction Solid to Air Missile
None of the above
ANSWER: A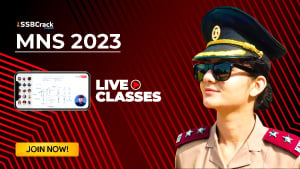 India Purchased M777 Howitzer from                                                       
USA
Sweden
France
None of the above
ANSWER: A
SIMBEX Exercise Held B/W India And___?
USA
South Korea
Sri Lanka
Singapore
ANSWER: D
ALSO READ: