In Daily current affairs for 23rd March 2023, we will see the latest national and international current affairs news. These important current affairs will be beneficial for your upcoming NDA, CDS, CDS OTA, AFCAT, TA, Agniveer Army, Agniveer Navy, Agniveer Air Force, Women Military Police, INET, MNS, ACC exams, SCO, PCSL, CAPF, and SSB interviews, and direct entries for Army, Navy, and Air Force like SSC Tech, TGC, JAG, NCC, TES, 10+2 Cadet. Download a PDF file about current events at the end of this article.
Defence Current Affairs 23 March 2023 
'SAM NO VARUNAH' Coastal Car Rally
The Maritime trade has played an important role in Nation's Economy and the same was emphasised by Prime Minister Shri Narendra Modi during his speech, on the occasion of 59th Maritime Day on 05 Apr 22. While ensuring the safety and security of the Nation, Indian Navy plays a crucial role in protecting our Maritime trade too.
Surrounded by seas from three sides, India has a vast coastline of approximately 7500 km, which is more than the length of land borders we share with China and Pakistan combined. To awaken the maritime nation and encourage Sea Consciousness, the Indian Navy in association with Navy Welfare and Wellness Association (NWWA) is undertaking a maritime awareness coastal motor car expedition, "SAM NO VARUNAH" covering the entire Indian coastline in March 2023. The objectives of the expedition include:-
Conduct awareness drives along the route about various career opportunities that the Navy offers including the Agnipath Scheme.
Showcase 'Naari Shakti' by the participation of serving women officers and naval wives.
Instil a sense of adventure and motivate the young generation to join the Indian Navy.
Interact with Naval Veterans/ Veer Naaris enroute.
Spread awareness about the rich maritime heritage and revival of maritime history by covering various Ports, Forts, Light Houses, Heritage Villages, Beaches etc.
Towards this expedition, it is planned to: –
Flag off the rally from INS Netaji Subhas on 26 Mar 23 from Kolkata and terminate the rally at Lakhpat Gujarat on 19 Apr 23.
Arrive INS Chilka on the historic occasion of Passing Out of the first batch of Agniveers of the Indian Navy (28 Mar 23).
Conduct awareness campaigns at cities/ villages en route with the aim to provide information about employment opportunities in the Navy including the Agnipath Scheme.
Conduct NWWA outreach activities at various old age homes, orphanages, and schools for special children in keeping with the ethos of community development and empowerment.
Undertake coastal cleaning at beaches en route and spread environmental awareness.
Visit forts/lighthouses/ places of maritime importance along the rally route and spread awareness of our rich maritime heritage.
The expedition planned over 25 days covering approx 7500 Kms passing through all coastal states is partnered with by M/s Mahindra who is providing a fleet of 12 vehicles along with Mastercard India and Indian Oil Corporation Ltd (as fuel partner).
Army Rebooting Rations With Millets
With a view to promoting the consumption of millets in light of the UN declaring 2023 as the International Year of Millets, the Indian Army has steered the introduction of Millets Flour in the rations of soldiers. This landmark decision will ensure troops are supplied with native and traditional grains after over half a century when these were discontinued in favor of Wheat Atta.
Traditional millet foods with proven health benefits suited to our geographical and climatic conditions would be a vital step in mitigating lifestyle diseases and enhancing the satisfaction and morale of the troops. Millets would now form an integral part of the daily meal for all ranks.
Government sanction has been sought to procure millets flour not exceeding 25 percent of the authorized entitlement of Cereals (Rice and Wheat Atta), in rations for troops commencing from the year 2023-24 onwards. Procurement and issue will be based on the option exercised and quantity demanded.
Three popular varieties of millets flour i.e. Bajra, Jowar & Ragi will be issued to troops duly considering preference. Millets have the benefit of being a good source of proteins, micro-nutrients, and phytochemicals thus boosting the nutritional profile of a Soldier's diet.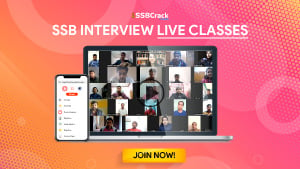 Gen Manoj Pande Highlights Lessons Learnt By Indian Army From Russia-Ukraine War
Army Chief Gen Manoj Pande on Wednesday highlighted the lessons learned by Indian forces from the Russia-Ukraine conflict including the incidents like the sinking of Russian warships by Ukrainian anti-ship missiles.
"The sinking of Moskva, with likely use of anti-ship cruise missiles, highlights that even in the maritime domain, weapon platforms are more vulnerable than ever to low-cost defensive systems," said the Army Chief.
He said that the ongoing Russia-Ukraine conflict provides valuable pointers and stressed hard power, duration of the war, precision fires, information operations, and grey-zone aggression.
Disruptive and dual-use technologies are reducing the asymmetry of conventional ratios. The advancements range from the weaponization of commercial instruments, digital resilience, communications redundancy, and expansion of conflict domains effectively into the Cyber, Space, and Electromagnetic spectrum, making battlefield dangerously transparent and introducing niche systems & advanced kinetic weapons, have emerged as new strategic arena of geo-political competition, with power plays focusing on technology denials.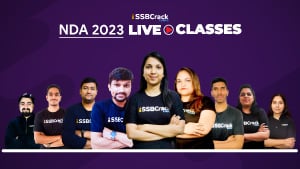 Cabinet Committee On Security Likely To Seal Rafale-M Deal
The Cabinet Committee on Security (CCS) headed by Prime Minister Narendra Modi is likely to clear the multi-billion dollar acquisition of 26 Rafale Marine fighters at its meeting on Wednesday.
Sources said that the Indian Navy has expressed its preference for the French fighter aircraft Rafale Marine over US' F-18 Super Hornet. A proposal for the purchase of Rafale Marine has been sent to the CCS.
These aircraft will be deployed on India's indigenously developed aircraft carrier INS Vikrant. The Indian Navy has been exploring options to replace its aging MiG-29K as a short-term solution.
Range: 3,700 km
Top speed: 2,130 km/h
Weight: 10,200 kg
Unit cost: 90,500,000–90,500,000 USD (2008)
Engine type: Snecma M88
Manufacturer: Dassault Aviation
Number of seats: 1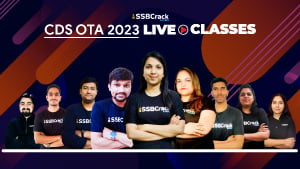 India To Procure Mirage-2000 Trainers From France
According to the report of the Parliamentary Standing Committee on Defence (SCOD), the IAF intends to purchase at least two more Mirage-2000 Trainer aircraft from France in order to maintain its fleet strength at 51 aircraft.
In 2021, India purchased two Mirage-2000 Trainers from the French Air Force, which were later upgraded by HAL in India to the latest Dash 5 configuration. To maintain the ratio of pilot intakes, the IAF requires a fleet of 10 Mirage-2000 Trainers for the conversion of new fighter pilots.
The IAF intends to keep the Mirage-2000 fleet operational until 2035, after which it will begin retiring them in two stages with Tejas Mk2 fighter jets that are currently in development. The IAF recently acquired 16 retired Mirage-2000 aircraft from France to be used as spares for the next 15 years.
Top speed: 2,336 km/h
Range: 1,550 km
Introduced: June 1984
Manufacturer: Dassault Aviation
Engine types: Turbofan, Snecma M53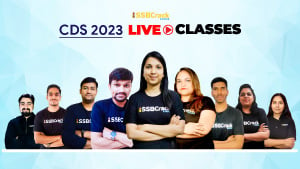 Bangladesh Commissioned Its First Submarine Base
PM Sheikh Hasina inaugurated the first submarine base of Bangladesh 'BNS Sheikh Hasina' at Pekua in Cox's Bazar. Hailing the newly inaugurated naval base as an 'ultra-modern submarine base', PM called the event a proud chapter in the history of the Bangladesh navy.
This is the first-ever full-fledged submarine base of the Bangladesh Navy.
Built at a cost of $1.21 billion.
The base can accommodate a total of six submarines and eight warships at a time.
The Government of Bangladesh signed an agreement with China in September 2019 for the construction of the submarine base.
The government of Bangladesh is working on 'Forces Goal 2030' to transform its military force into a modern organization appropriate for the times.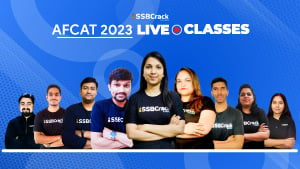 Review Questions
Asia's Largest 4-meter Liquid Mirror Telescope Inaugurated In                
The U.K.
M.H.
M.P.
U.P.
ANSWER: A
The First Submarine Base In Bangladesh Is Named As 
BNS Gazi
BNS Abdul
BNS Sheikh Hasina
None
ANSWER: C
India To Procure Mirage-2000 Trainers From
Qatar
Oman
UAE
France
ANSWER: D
The first Round Of The India-gulf Cooperation Council Senior Officers Meeting Was Held In
New Delhi
Riyadh
Noida
Dubai
ANSWER: B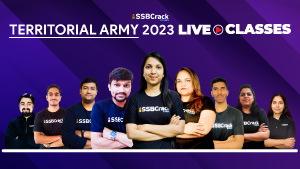 Nikhat Zareen Is Associated With
Golf
Boxing
Hockey
Cricket
ANSWER: B
Martyrs' Day or Shaheed Diwas Is Observed On
23rd March
24th March
25th March
None of the above
ANSWER: A
Which Exercise Conducted B/W India & Singapore?  
SLINEX
SITMEX
SIMBEX
Both B&C
ANSWER: D
NGARM Stands For
Next-generator Anti-radiation Missiles
New-generation Anti-radiation Missiles
Next-generation Anti-radiation Memo
None of the above
ANSWER: B
Which Group Or Organization Established The New Development Bank?
UNO
IMF
BRICS
WTO
ANSWER: C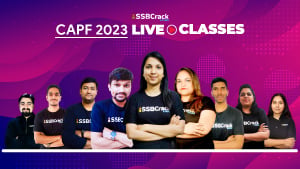 Which Country Isn't The Signatory Of CTBT? 
USA
UK
Australia
India
ANSWER: D
"Balidanam Vir Lakshanam" Is The Motto Of 
JKLI
THE MAHAR REGIMENT
THE BIHAR REGIMENT
None of the above
ANSWER: A
KONKAN Ex Conducted B/W India And                                                                                    
Oman
Qatar
Sri Lanka
UK
ANSWER: D
SCALP Missile Is Developed By 
UK
France
Israel
USA
ANSWER: B
'Pristina' Is The Capital Of 
Kosovo
Qatar
UAE
Kuwait
ANSWER: A
"For Whom the Bell Tolls" Book Written By 
Ernest Hemingway
Goethe
Cervantes
Jawaharlal Nehru
ANSWER: A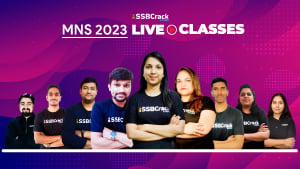 At Which Of The Following Places Is The Headquarters Of A Naval Command NOT Located
Mumbai
Goa
Kochi
Visakhapatnam
ANSWER: B
Rashtriya Raksha University Is In  
Gandhinagar
Mumbai
New Delhi
Chennai
ANSWER: A
The Belt and Road Initiative (BRI) Is A Project Of 
Brazil
Russia
China
None of the above
ANSWER: C
Which Is Not A Member Of SAARC?                                                                        
Afghanistan
Bangladesh
Bhutan
Madagascar
ANSWER: D
THAAD System Designed and Manufactured By
Lockheed Martin
Almaz – Antey
Raytheon
MBDA/ Eurosam
ANSWER: A
ALSO READ: