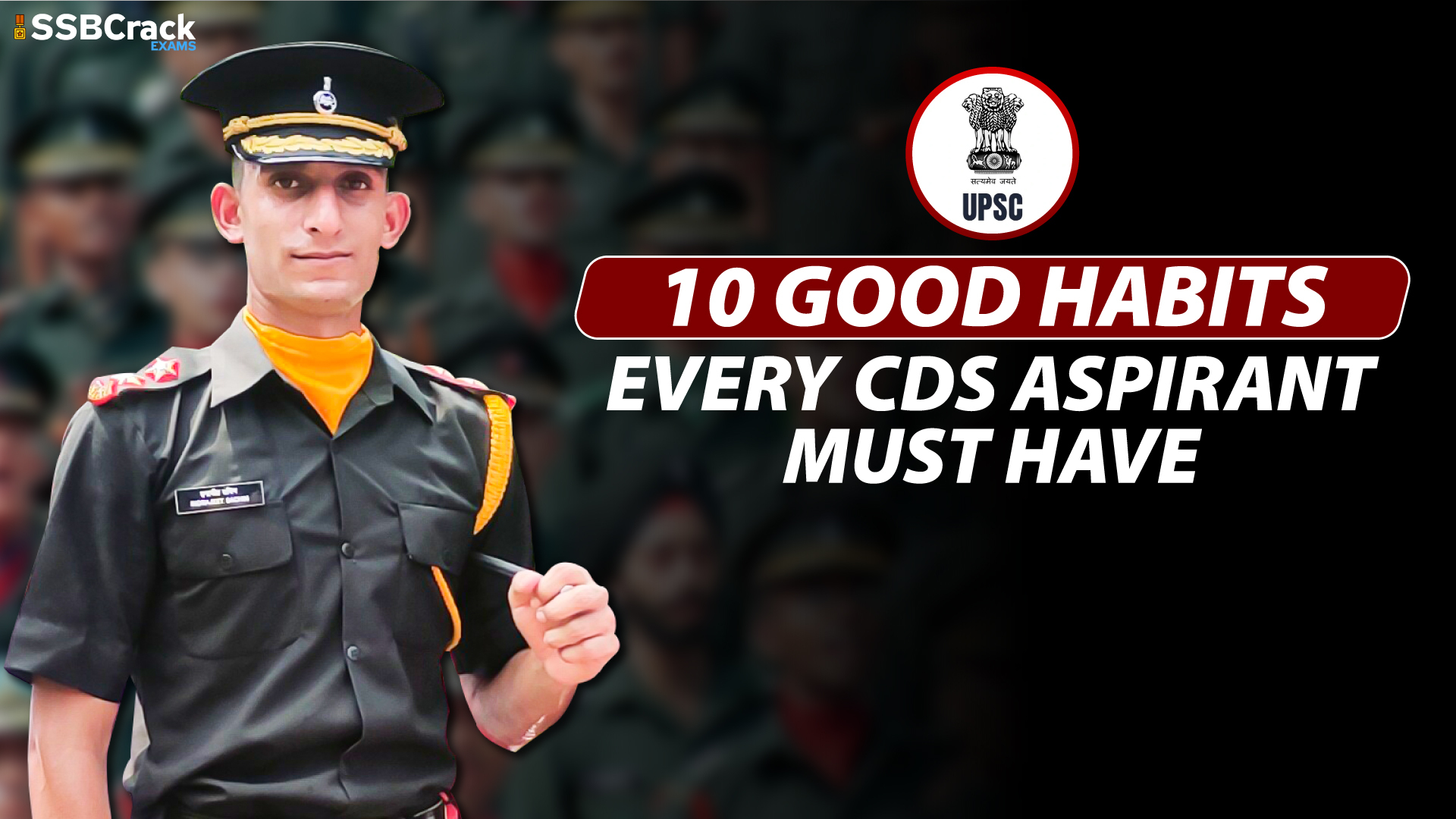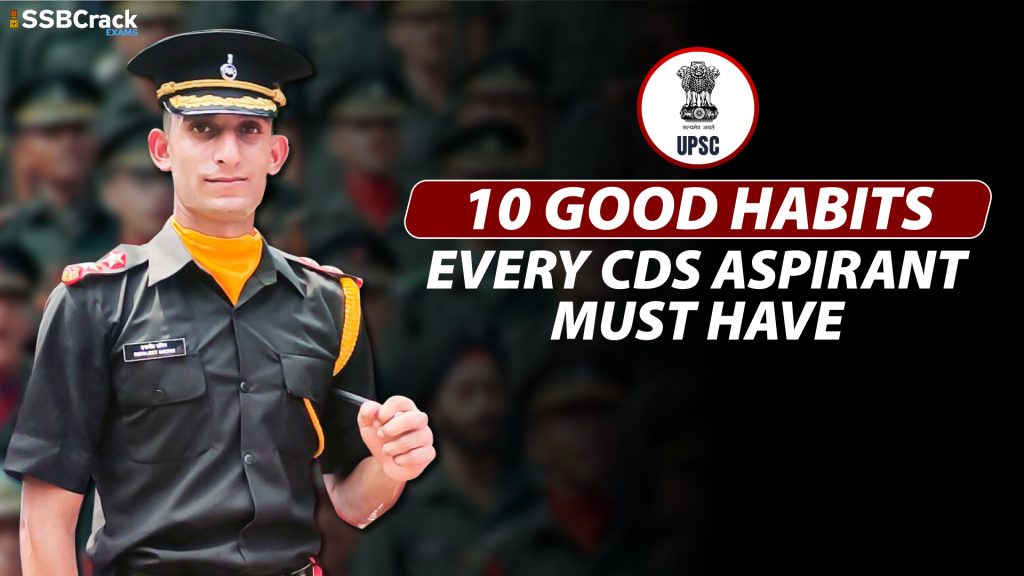 The Combined Defence Services examination, conducted by the Union Public Service Commission twice every year is considered one of the most difficult examinations in the country, where more than 5 lakhs candidates appear in the examination every year and only 7-8 thousand odd candidates are able to make it. So, it becomes vital to keep some crucial points in mind that will help you not only prepare for the examination but to develop a dexterous personality that will be required to crack CDS, SSB and to be a good officer as well.
Reading – It is the most important habit that every aspirant must have. Reading newspaper, novels or books develops vocabulary and knowledge which is beneficial for both written exam and SSB.
Fitness – Wake up early in the morning, go for a run and do exercises because Fitness is not only required for SSB but for examination too. Fitness can not be maintained in one day or even 1 month, you need to maintain it continuously being a defence aspirant . Moreover, if you are healthy and active, you will be able to study and focus more.
Try to sit on the floor while studying rather than sitting on the table or chair, it enhances concentration , according to a study.
Always be very attentive to what is happening in the world, starting from your own city to the whole world , current affairs are vital part of elite people's personality. So, make a habit observing what is happening and formulate your own views rather than following a news channel's or a person's view.
Curious behaviour – Be very curious about the things you do not know and try to gain knowledge about them . Many times you will questions in your exam or interview that you never studied in your books but you know them because of any other source including videos, articles, research etc.
Study plan – Do not top a subject but pass in all because that is the eligibility to satisfy the conditions including sectional cut off. Prepare sub subjects and topics well that are you favourite but just read other topics too so that you can attempt those questions and pass the examination.
Always underline the important points and revise them once before you read something new . Because it is believed that even if you have studies for 3 hours you will be forgetting things and your balance will be zero but if you revise those things before learning something new you will be able to remember it for sure.
Do not just underline and read the points , read them ,understand them and write them in a notebook by yourselves , because when we write , our brain , eyes and body are functioning in a way that we remember things for long.
Make a habit of attempting mock test series , by doing this you will get to know your level and performance. Your mind will be trained to keep track of time and you will never miss questions in the exam due to shortage of time.
CDS aspirant must not waste his time. He must download applications to solve MCQ's, read newspaper and headlines etc whenever he is free. He can watch his favourite shows and whatever he want to do but up to a certain time limit , keeping in mind that he is a CDS aspirant .
An aspirant must assume his life as a bank account, where if he is doing fruitful activities like reading, studying, learning he is depositing into the bank but if he is watching series all the time or enjoying most of the time then he is withdrawing from his account more. So remember to keep a high balance in your account that will help you to develop day by day. It will be helpful to keep a check on yourself and to be transparent to you and your goals. Keep this in your mind always, it will control your habits and help you to clear the examination and your goals.
Moreover, develop equanimity in your personality, work smart + hard and stay sincere to the task you are doing. Many people quit when they fail but they never know how much close they were to success when they left. Do not quit when you are tired or failed, quit when you are done. So do not lose motivation if you are a true aspirant and stay focused on your goals.
Candidates who are preparing for the CDS 1 2022 and CDS 2 2022 exams can enrol in our CDS Exam Online Course. The course is fully loaded with the best preparation material for your upcoming CDS Exam.
Want To Prepare For The CDS Exam and SSB Interview?