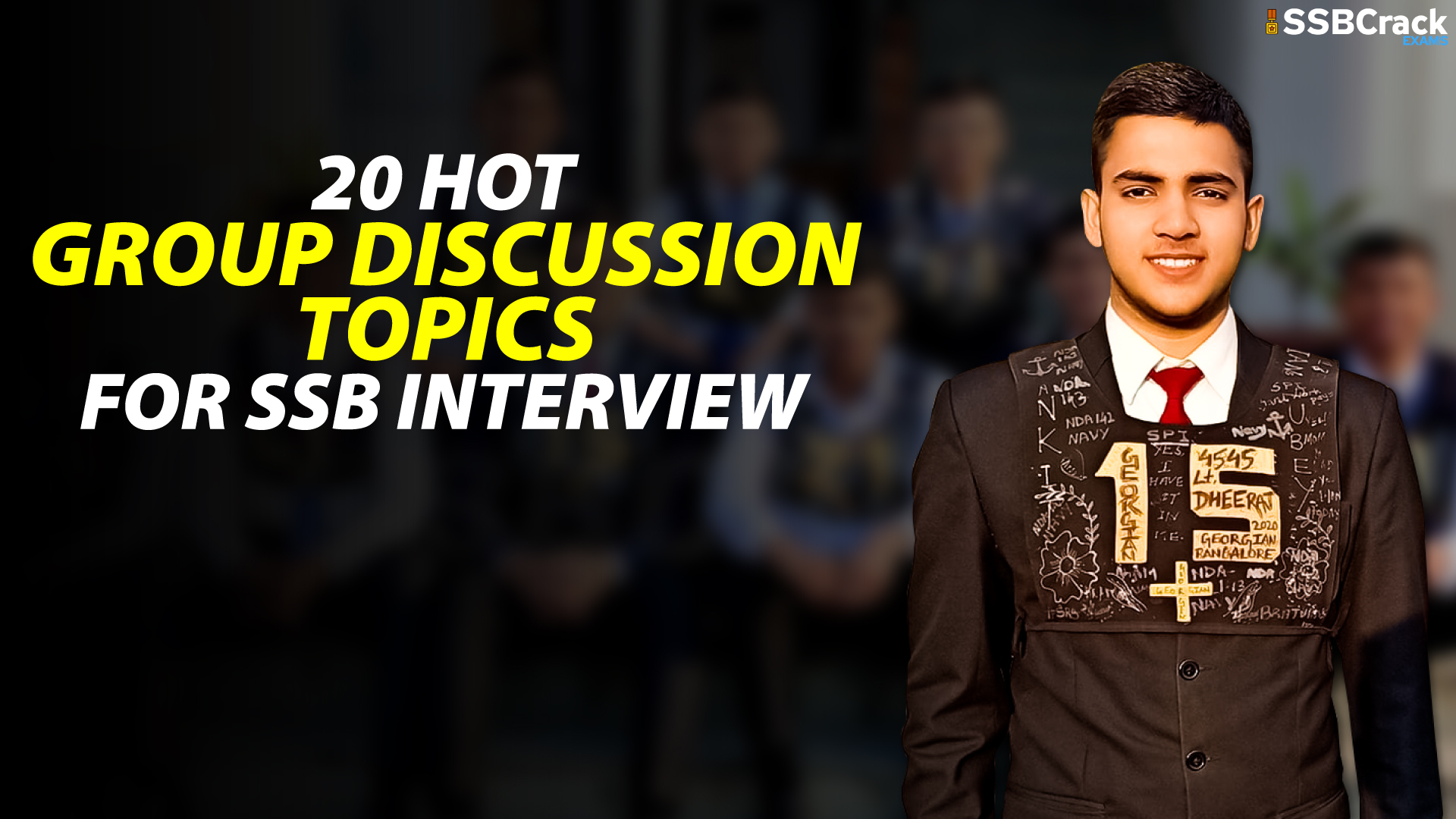 Greeting future warriors, today we are going to read about 20 current GD topics which you need to be aware of.
Current Affairs plays an important role in your SSB Interview as you should know what is happening in your city/state/nation. You are not expected to memorize all facts and data, but have your own views on the various problems and ways to solve them.
Uproar against increase in jurisdiction of BSF
Belarus – Poland Refugee Crisis
India's Role in Future of Afghanistan
Deadly pollution levels
Privatisation of PSUs
Measures to control insurgency in North-Eastern India
Unrest in Kashmir
Facebook Papers Leak
Education System post COVID-19
Should government regulate cryptocurrency
Racism in Sports
S-400 and its implications in Indo-US relations
India's demand of permanent seat at UNSC
How can we avoid a third wave of the COVID-19
Fifth dimension of warfare: Cyber
COP 26 and climate change
Is United States still relevant
BRICS v/s QUAD and India's priority
7 Olympic Medals on the world's second most populous country
Corruption in defence deals
How To Prepare For GD
In Group Discussion, you are never asked to directly point out the good and bad on a topic, instead, two to three-pointers related to the topic are given, you can put your point forwards as per your understanding of the topic.
One must study each topic and try to gather as many facts and figures. All the data is available online when you speak with facts and figures, you sound more mature and it shows you have a better understanding of the topic.
Always keep an eye on the latest happenings in Indian and around the world, do not ignore an issue just by labelling it political.
Try reading editorials on a particular topic from different newspapers to get different sides of the coin
In today's world, any issue can be connected with politics. Having some knowledge about burning issues will surely help you in your GD and PI.
Conclusion
You can read the gist of the news of day in our current affairs section under study materials to keep yourself updates with latest and original data.
To crack the SSB and AFSB interview, we recommend you to Enroll SSB INTERVIEW ONLINE COURSE. Trusted by thousands of defence aspirants.
Book Your SSB Interview Class Now – Click Here
Enroll In Our SSB Interview Course
Also Read: