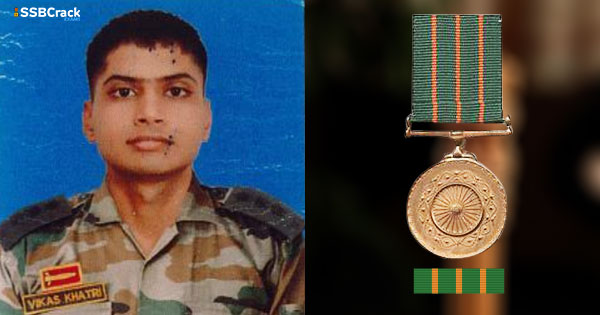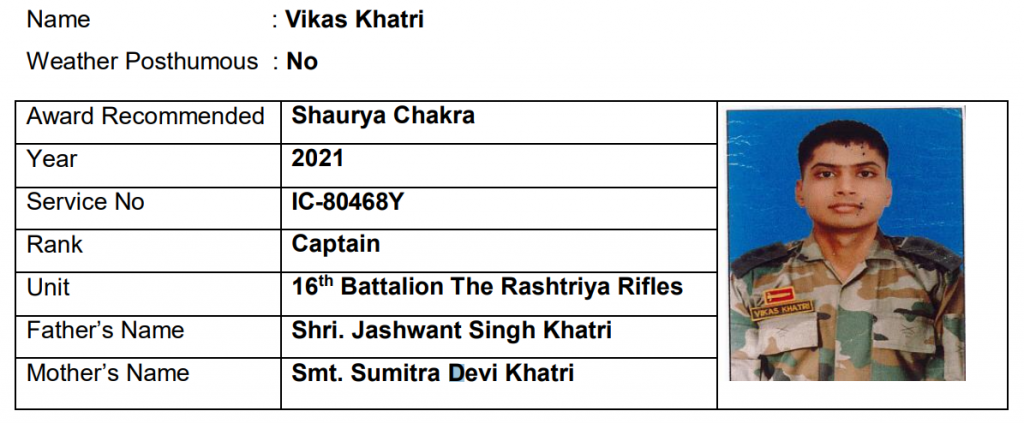 Officer whilst on a special task of area domination patrol in Jammu & Kashmir under the challenging terrain at Height of 12000 feet in subzero temperature in the upper reaches of Peer Panjal Range under the odds of inclement weather covered approx Four Kilometers of distance at night of 12/13 December 2020 spotted foot trails on the fresh snow, displayed a high degree of initiative immediately following upon the foot trails detected the presence of terrorists holed-up in a dhok, cordoned the area by tactically siting the stops thereby blocking the exit routes, paving the way for culmination of operation, neutralization of two terrorists and apprehension of one terrorist.

On 12 December, the officer displaying nerves of steel alongwith his buddy Naik Gurdeep Singh maintained vigil of target dhok throughout night and on 13 December 2020 successfully effected the apprehension of one local terrorist. During the ensuing firefight, he brought down effective Light Machine Gun fire alongwith Lance Naik Khushkarn Singh
despite heavy retaliation, successfully eliminated one foreign terrorist.

For the gallant action, dynamic leadership and raw courage displayed by the officer in the Operation, Capt Vikas Khatri is recommended for the award of "SHAURYA CHAKRA".
ALSO READ: