Whenever we talk about SSB interviews, personal interviews are a very crucial part of the five-day process. The pattern of a personal interview varies from person to person and depends on their PIQ. But if we do some analysis, then there is a certain set of common questions for all candidates. It is always considered good practice to prepare these questions in advance to be more expressive and presentable during the real-time interview. After researching and analyzing, I have come across a certain set of common questions in all boards. There is a very high probability that these questions would be put forward in front of the candidate. Below are some of the questions which are frequently asked during the interview.
SSB Interview Best Online Course [Join Daily Live Classes & Practice sessions]
Commonly Asked Question in NDA SSB Interview
Tell me about your education and qualification. In this I would be interested in the subject you like the most, those you did not care so much about, grades achieved in exams, the effort put in any extra co-curricular activity including adventures activities like NCC training available in college, the events in which do you took part, and any special achievements. Tell me about your closest friend and why you consider him your close friend, the types of people you avoid, which teacher you like the most, and who did not impress you much. You may proceed from the 10th class.
Now please tell me something about your family. Tell me about your parents, their occupation, how you spend time together, and about other family members like brother and sister. Whom to approach for help, when you have a problem in whom you find, In what activities do you get personally involved with your family, how much pocket money you get, and how you spend it. What are the activities in which you participate in your neighborhood. what is the most exciting experience you have had in the company of family members/friends. You may start with your parents.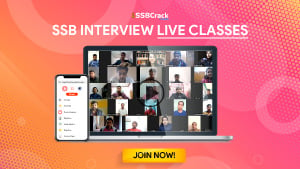 Who is your best friend, and why do you consider him/her as your best friend?
Why do you want to join the Indian Armed Forces as an officer?
Why should we select you, or Why should we recommend you?
Who is your ideal, and why did you choose that person as your ideal?
What are your hobbies, and how do they impact your personality?
What is the meaning of your name?
What will you do if you will not get Recommended this time?
What will you do if you get a Permanent Unfit from the medical board this time?
How did you prepared yourself or studied for the SSB this time?
Could you tell us your daily routine?
Why were you not got recommended in your previous attempts? (For a Repeater)
Tell me something about the place where do you live?
What are your strength and weaknesses, and What steps do you follow to overcome them?
Whenever you get stuck in any problem, who do you approach or concern about solving it?
Why have you filled your first preference as Indian Army/ Indian Air force and Indian Navy?
What qualities do you see in someone before making them your friends?
Tell any five National and International News/issues happening around ourselves?
What do you do in your free time?
How do you spend time when you are with your friends?
How was your psychology and GTO test?
How many WAT and SRT did you attempted?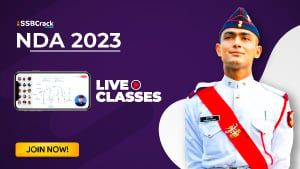 How to prepare for the NDA Exam & SSB Interview?
Also Read: