In Daily current affairs for 24th March 2023, we will see the latest national and international current affairs news. These important current affairs will be beneficial for your upcoming NDA, CDS, CDS OTA, AFCAT, TA, Agniveer Army, Agniveer Navy, Agniveer Air Force, Women Military Police, INET, MNS, ACC exams, SCO, PCSL, CAPF, and SSB interviews, and direct entries for Army, Navy, and Air Force like SSC Tech, TGC, JAG, NCC, TES, 10+2 Cadet. Download a PDF file about current events at the end of this article.
Defence Current Affairs 24 March 2023 
Maritime Exercise Konkan 2023
Konkan 2023, the annual bilateral maritime exercise between the Indian Navy and the Royal Navy, was held from 20  to 22 Mar 23 off the Konkan coast in the Arabian Sea.
INS Trishul, a guided missile frigate, and HMS Lancaster, a  Type 23 guided missile frigate, participated in this edition and undertook multiple maritime drills to enhance interoperability and imbibe best practices.
The exercise yielded excellent training value to personnel of both navies. A high level of professionalism and enthusiasm was also evident during its conduct.
INAS 310, The Cobras Celebrated Its 62nd Anniversary
Indian Naval Air Squadron 310, The Cobras, a Maritime Reconnaissance Sqn of Indian Navy based at Goa is celebrating its 62nd Anniversary on 21 Mar 23. Commissioned at Hyéres, France on 21 Mar 1961, the Sqn is the most decorated unit of the Indian Navy.
The INAS 310 is an Indian naval air squadron based at INS Hansa. Earlier it was shifted from INS Hansa to INS Sardar Patel but later it was re-shifted to INS Hansa.
INAS 310 participated in Operation Vijay (1961), the Indo-Pakistani War of 1965, the Indo-Pakistani War of 1971, Operation Pawan, the Kargil War, and Operation Parakram.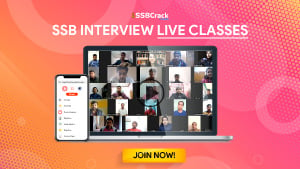 Pakistan Day Military Parade Postponed
The Pakistan Day parade, held every year on March 23, has been canceled amid rising political instability and the worsening economic situation in the country.
Pakistan Day is celebrated every year to commemorate the passage of the 1940 Lahore Resolution, with Pakistan's armed forces showcasing its weaponry and military power and displaying the nuclear missiles in the parade.
Lahore Resolution of the Muslim League was also recognized as Pakistan Resolution.
This resolution proposed a demand for a separate Muslim state i.e Pakistan was presented by AK Fazlul Huq.
The session was held between 22 March and 24 March 1940, at Manto Park (now Iqbal Park), Lahore.
The welcome address was made by Nawab of Mamdot and it was followed by the speech of Muhammad Ali Jinnah.
Capital: Islamabad
Prime Minister: Shehbaz Sharif
Population: 23.14 crores (2021) World Bank
Official languages: Urdu, English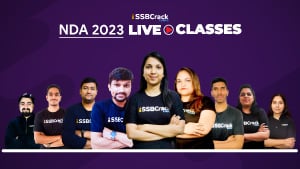 To Boost IAF's Capabilities, Defence Ministry Signs Contracts Worth Rs 3700 cr with BEL
The defence ministry signed two contracts worth over Rs 3,700 crore with BEL for radars and receivers, which will enhance the operational capabilities of the Indian Air Force.
The first contract worth over Rs 2,800 crore pertains to the supply of Medium Power Radars (MPR) 'Arudhra' for the IAF, and the second, at an overall cost of around Rs 950 crore, relates to 129 DR-118 Radar Warning Receivers (RWR).
Both projects are under the 'Buy Indian-IDMM (Indigenously Designed Developed and Manufactured)' category. The projects are aimed at enhancing the surveillance, detection, tracking, and electronic warfare capabilities of the air force.
MPR (Arudhra) radar has been indigenously designed and developed by the DRDO and will be manufactured by BEL. Its successful trials have already been conducted by the IAF.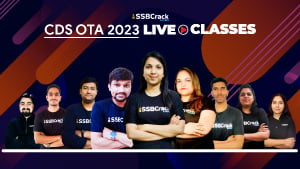 Indian Army, Air Force Conduct Joint Drills Vayu Prahar
Indian Army and the Air force jointly conducted a Multi Domain Air-Land Exercise Vayu Prahar along the Line of Actual Control (LAC) in eastern command.
The exercise validated and refined procedures quintessential for synergized joint operations. Army Formations, Special Forces along with Indian Air Force participated in the 96-hour exercise in the Eastern Theatre.
In the second week of March 2023, the Indian Army and the Air force jointly conducted a Multi Domain Air-Land Exercise Vayu Prahar in the Eastern Theatre to validate joint plans to prosecute synergized multiple domain operations, according to the sources.
The scope of the joint exercise included rapid mobilization of an earmarked Rapid Reaction Force from the hinterland to undertake air-landed operations in a nominated Advance Landing Ground, according to the sources.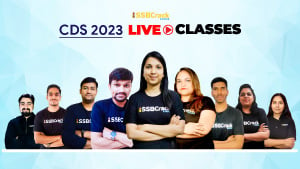 Review Questions
Maritime Exercise Konkan 2023 Conducted At                  
English Channel
Arabian Sea
IOR
Bay of Bengal
ANSWER: B
Ex 'KONKAN' Conducted b/w India &
Qatar
Oman
UAE
UK
ANSWER: D
Ex Vayu Prahar Is A
Domestic Ex
Bilateral Ex
Multilateral Ex
None
ANSWER: A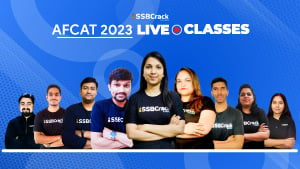 'Arudhra' Is A
Helicopter
Machine Gun
UAV
Radar
ANSWER: D
MoD Inks Rs 3,700 Cr Contracts With __ For Medium Power Radars 'Arudhra'.      
DRDO
BEL
HSL
IAI
ANSWER: B
Larsen & Toubro (L&T) Headquarters Is In
Mumbai
New Delhi
Chennai
None of the above
ANSWER: A
'Ikshak', The 3rd Of The Four Survey Vessels (Large) Projects, Being Built By    
MDL
GRSE/L&T
CSL
HSL
ANSWER: B
Ex 'Austra Hind' Conducted b/w India &
Austria
Angola
Australia
Maldives
ANSWER: C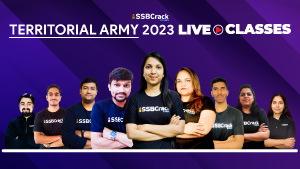 The current Chairman Chiefs of Staff Committee Is 
VR Chaudhary
R. Hari Kumar
Anil Chauhan
Manoj Pande
ANSWER: C
"Sarvatra Izzat-o-Iqbal" Is The Motto Of 
Dogra Scouts
Sikkim Scouts
Regiment Of Artillery
None of the above
ANSWER: C
Which One Of The Following Countries Is Smaller Than India?   
Argentina
Canada
China
Brazil
ANSWER: A
'JERUSALEM' Is The Capital Of                                                                                      
Oman
Israel
UAE
Maldives
ANSWER: B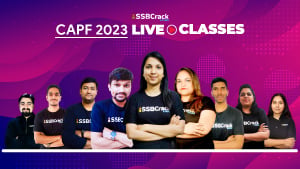 "Arabian Nights" Book Written By 
Sir Richard Burton
Tolstoy
Kazi Nazrul Islam
Arthur Conan Doyle
ANSWER: A
Joint Exercises B/w India And Japan Is Called:    
Shinyuu Maitri
SLINEX
Indra
Yudha Abhyas
ANSWER: A
CIA Stands For   
Central Intelligence Agency
Central Investigation Agency
Central Intelligence Accuracy
None
ANSWER: A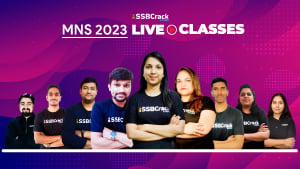 Ex HARIMAU SHAKTI, Ex IN-RMN BILAT, HOP EX Conducted B/W India &      
Malaysia
Mongolia
UAE
Maldives
ANSWER: A
The Maintenance Command of The IAF Is In  
Nagpur
New Delhi
Pune
Mumbai
ANSWER: A
Which One Of The Following Is Situated At The Highest Altitude?  
Thimphu
Lhasa
Gartola
Kathmandu
ANSWER: B
Which Is Not A Member Of SAARC?                                                                        
Afghanistan
Bangladesh
Bhutan
Madagascar
ANSWER: D
SLNS Sayurala Is A Ship Of
Oman
Qatar
Sri Lanka
Maldives
ANSWER: C
ALSO READ: