The Indian Air Force (IAF) has allowed women officers to join its special forces unit, the Garud commando force, provided they meet the selection criteria, officials familiar with the development said on Monday, 12th December 2022 asking not to be identified. According to one of the officials cited above, the decision to allow women into the elite wing was made last year, but the news is only now becoming public.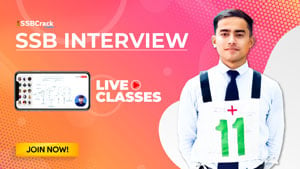 Historic Moment
The Indian Air Force force has allowed women to volunteer for their special forces, but there will be no lowering of selection or training standards, according to officials from both services.
Also Check: 4 Ways To Join Indian Air Force In 2023
The Indian Army, Navy, and Air force special forces are made up of some of the toughest soldiers who go through rigorous training and are capable of mounting a swift and stealthy response in denied territories and have thus far been a male preserve. Soldiers are not assigned to special forces units but must volunteer for them.
In 2004, the IAF established the Garud commando force. Three years ago, four terrorists armed with Kalashnikovs and grenades attempted to storm the IAF's Awantipora fighter base near Srinagar in broad daylight.
Physiological, psychological, and cultural factors were frequently cited in the past to deny women more military roles. However, a watershed moment occurred in 2015 when the IAF decided to incorporate them into the fighter stream. The navy is also giving them more opportunities to serve alongside their male counterparts on board warships. The army has given them permission to fly helicopters.
To be sure, tanks and infantry combat positions are still off-limits to women.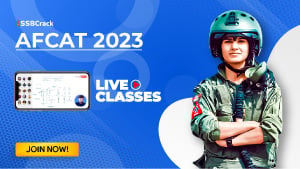 Women in the Indian Armed Forces
As previously reported, three decades after the military commissioned its first batch of women officers in the short-service stream, the armed forces have come a long way and are now offering them a slew of opportunities that have given them new hard-earned identities, empowered them, and significantly bridged the gender gap in a traditionally male-dominated field.
Also Read: Women Fighter Pilots Of Indian Air Force
Women in uniform are no longer on the periphery, but are being assigned central roles on par with their male counterparts: they fly fighter planes, serve on warships, are inducted into the personnel below officer (PBOR) cadre, are eligible for permanent commission, and the first batch of female candidates is currently undergoing training at the National Defence Academy.
While the government and the armed forces have taken steps to promote gender equality in the military, the courts have also played an important role in pushing for inclusion. Over the years, the courts have issued landmark decisions to overturn rules that barred women from receiving a permanent commission, and thus pension, like their male counterparts, as well as making them eligible for NDA.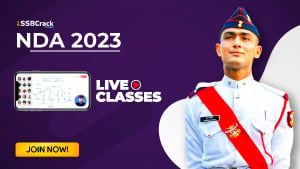 To join the Indian Air Force as an Officer and crack the AFSB interview, You can join our SSB interview live classes batch and we recommend you to Enroll SSB INTERVIEW ONLINE COURSE. Trusted by thousands of defence aspirants.
Also read: