The answer is in the name. "Aviators" were designed to give military pilots best possible coverage for their eyes in the sky. The teardrop shape and the rectangle shape feature larger lenses that provide full coverage for the eye sockets of pilots.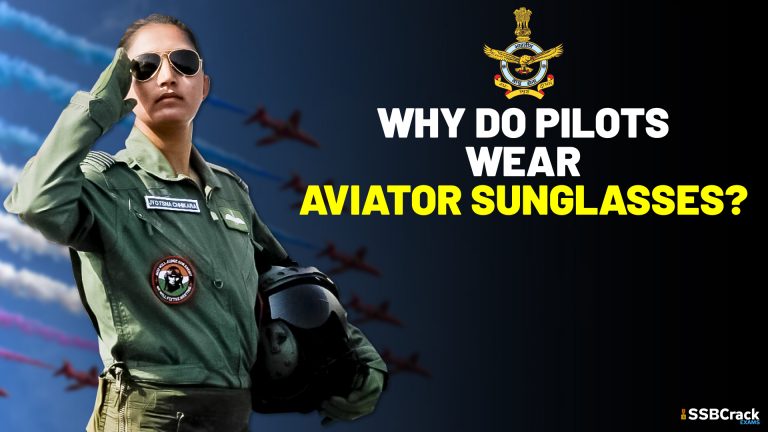 The aviators have been sold commercially since the late 1900's as the Randolph Aviators, produced by Randolph Engineering, Incorporated.
Also Read: 4 Ways To Become Fighter Pilot In Indian Air Force 2022
Further, this design allows for the visor to be easily lifted up or down since the lens is closer to the face. Even the bayonet temples were originally designed so that the pilot could slip their glasses on and off without having to take off their helmet or headset.
This design is capable of holding an exceedingly broad range of lenses of myriad refractive powers, especially since the introduction of high refractive index lenses, and does so in a configuration which allows corrected vision though the full field of vision, and also allows the visor to reliably clear the aviator's spectacles when a flight helmet is worn.
While original aviators typically came with green tinted or AGX lenses, the Federal Aviation Administration (FAA) now recommends grey lenses, as they allow in the most natural colours. All of these elements have made aviators the go-to-choice for pilots, both amateur and professional alike.
The aviators are not only worn by military pilots, but by commercial pilots too.
The UV protection and anti-glaring of these sunglasses ensures that glare does not hinder a pilots' vision.
There is also long-standing tradition that makes the aviators the first choice for pilots. The first aviator-style sunglasses were produced by American Optical in 1935 and were the U.S. Army Air Corps D-1 sunglasses. Ever since then, there has been no looking back on the choice of sunglasses for pilots. Aviator sunglasses were catapulted into American culture when Douglas MacArthur was photographed wearing them as he retook the Philippines in World War 2.
Aviators are also stylish. It suits most face shapes and is also almost instantly recognizable. Their appearance also makes them stand-out.
It is also a no brainer that a pilot would pick sunglasses called aviators.
Aviators have mainly been associated with pilots. The scientific backing makes it easier to understand why pilots mostly pick these sunglasses. The comfort and style along with the tradition these glasses have will make it nearly impossible for these to be replaced as the first choice of sunglasses for pilots, both military and commercial.
I hope this article was informative and insightful.
Keep reading SSBCrackExams blog posts for more such articles!
To crack the SSB interview, You can join our SSB interview live classes batch and we recommend you to Enroll SSB INTERVIEW ONLINE COURSE. Trusted by thousands of defence aspirants.
Also Read: